Dear Friend,
Thank you for taking the time to read my e-newsletter. These periodic updates allow me to keep constituents informed about state and local issues through email without burdening taxpayers with printing and mailing costs.
If you find this information to be useful, I also invite you to visit my website at www.senatorlangerholc.com and on Facebook or Instagram.  If you do not wish to receive these e-newsletters, please click the unsubscribe button at the bottom of the page.  If you would like to contact my office, please go to my web page and click the contact button.  Please do not reply directly to this e-mail.
Senator Wayne Langerholc, Jr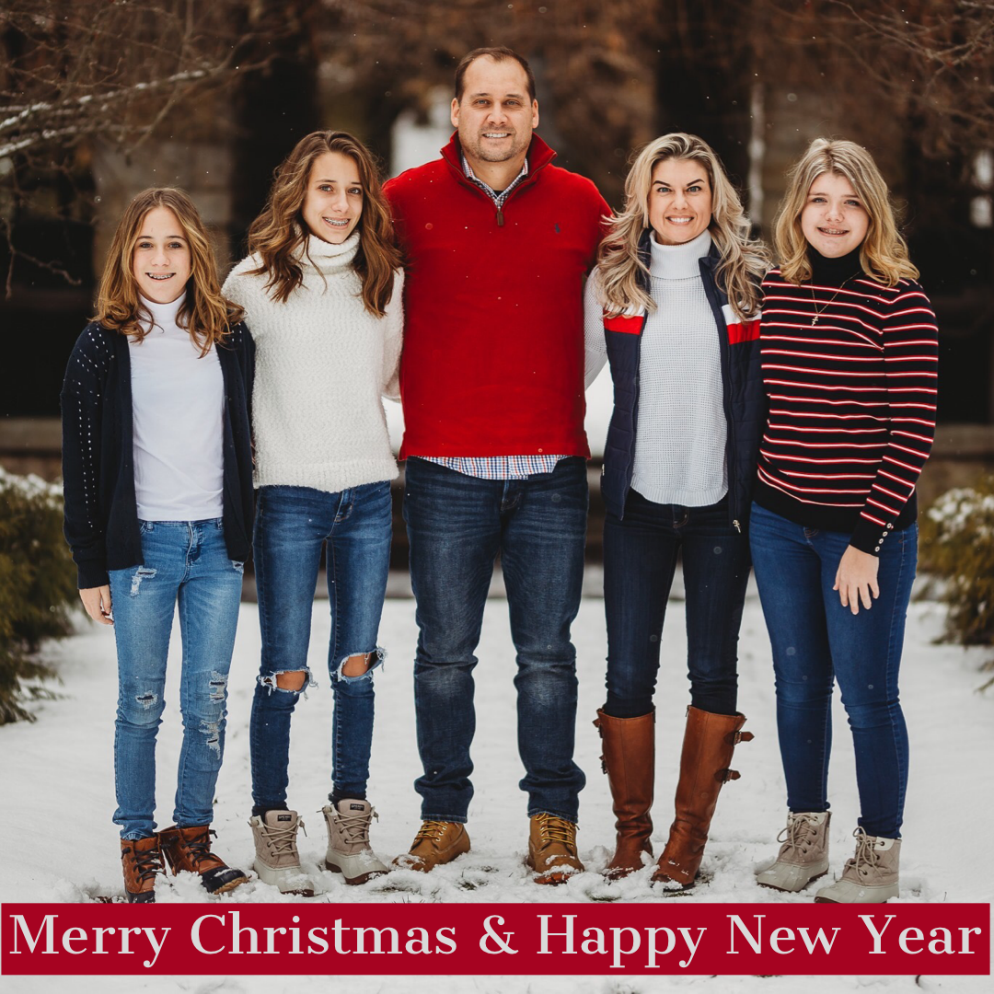 Harrisburg Happenings
Equipment Grants for Career and Technical Centers Released
The Pennsylvania Department of Education approved state grants to assist two local Career and Technical Centers in Cambria and Clearfield counties. The funding was approved for the purchase of new equipment to support the training needs of local employers. Greater Johnstown Career and Technology Center received a grant for $50,000 and Clearfield County Career and Technology Center received a grant for $7,636.
This valuable program provides much-needed funding to our Career and Technology Centers. I am pleased to see two Career and Technology Centers have been awarded in the 35th Senatorial District. This funding will assist these centers with purchasing equipment to train students for high-demand jobs.
Rail Freight Improvement Projects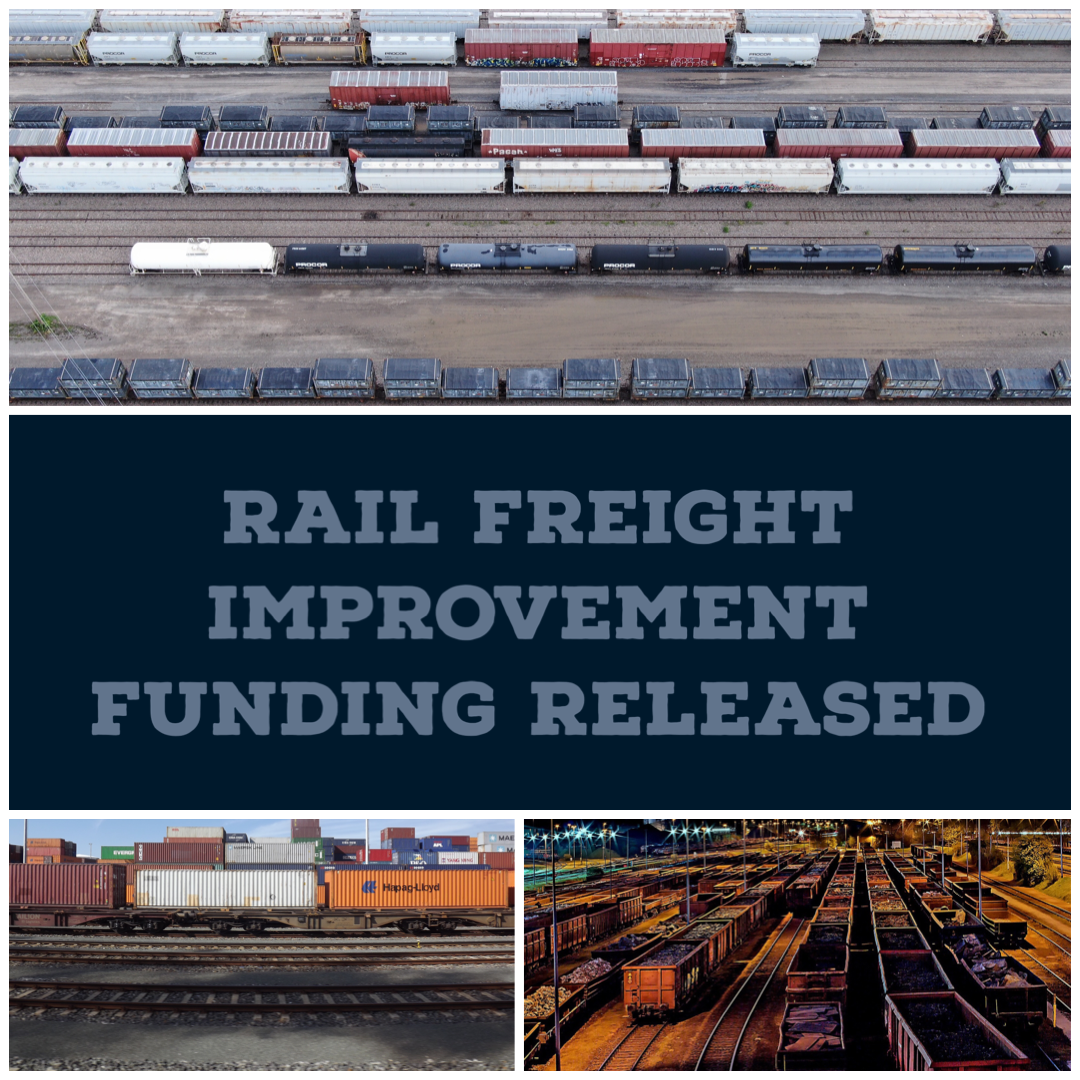 PennDOT approved 26 rail freight improvement projects that will enhance freight mobility while creating or sustaining more than 390 jobs across Pennsylvania. Two of the projects I advocated for from the 35th Senatorial District received funding:
R. J. Corman Railroad Group has received $3 million to replace 25 linear miles of rail and 4,800 ties and to construct a 4,000 ft. siding and two turnouts on its Cherry Tree Subdivision to support export metallurgical coal. (Clearfield)
Gautier Steel will receive $289,343 to complete the final phase of rehabilitation project that will rebuild approximately 1.5 miles of track, resulting in more efficient rail operations and better access within the plant. (Cambria)
Leadership Bedford County Class 2020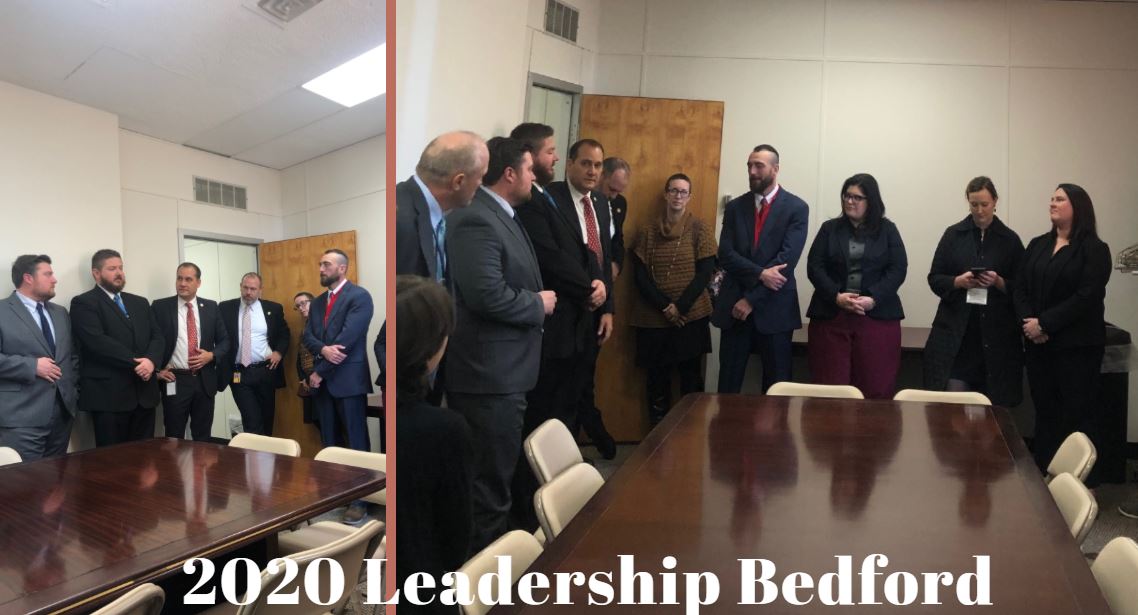 It was my pleasure to join PA State Rep. Jesse Topper and PA State Rep. Carl Walker Metzgar in welcoming the Leadership Bedford County Class of 2020 to the Capitol. A wonderful opportunity to share some information and answer questions about what we are working on in Harrisburg. Leadership Bedford County is a great program that teaches the importance of being a servant leader and how to make a difference in your community.
District Happenings
Cambria County State of the County Address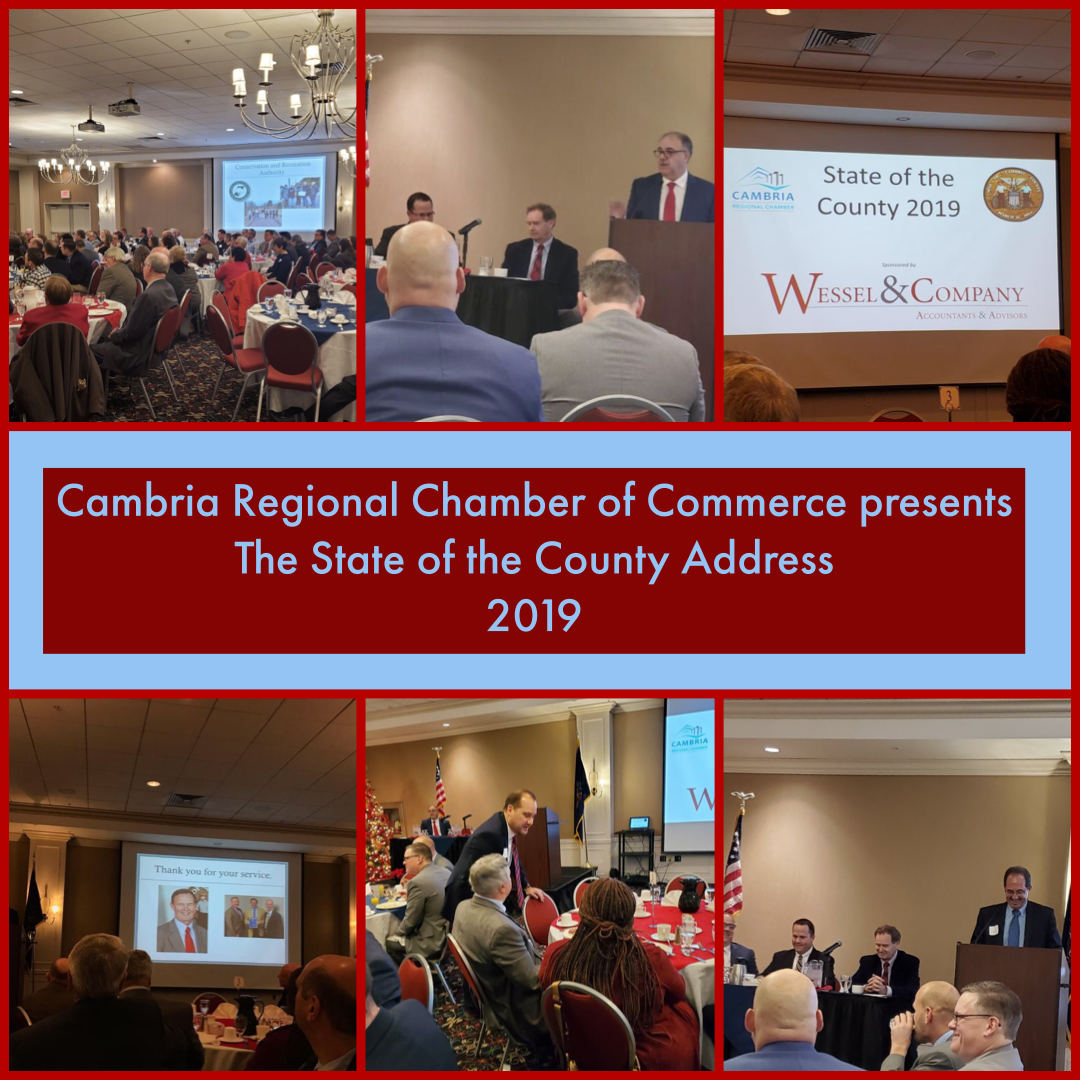 I attended the State of the County Address hosted by the Cambria Regional Chamber and Wessel & Company at the Holiday Inn in Johnstown. The positive news conveyed by the County Commissioners is a result of hard work and dedication by so many. I appreciate the work of the Commissioners in Cambria County and also the Commissioners in Clearfield and Bedford Counties. I look forward to continued growth and working with them to make the 35th Senatorial District a better place to live, work and play.
Child Advocacy Center Open House in Clearfield County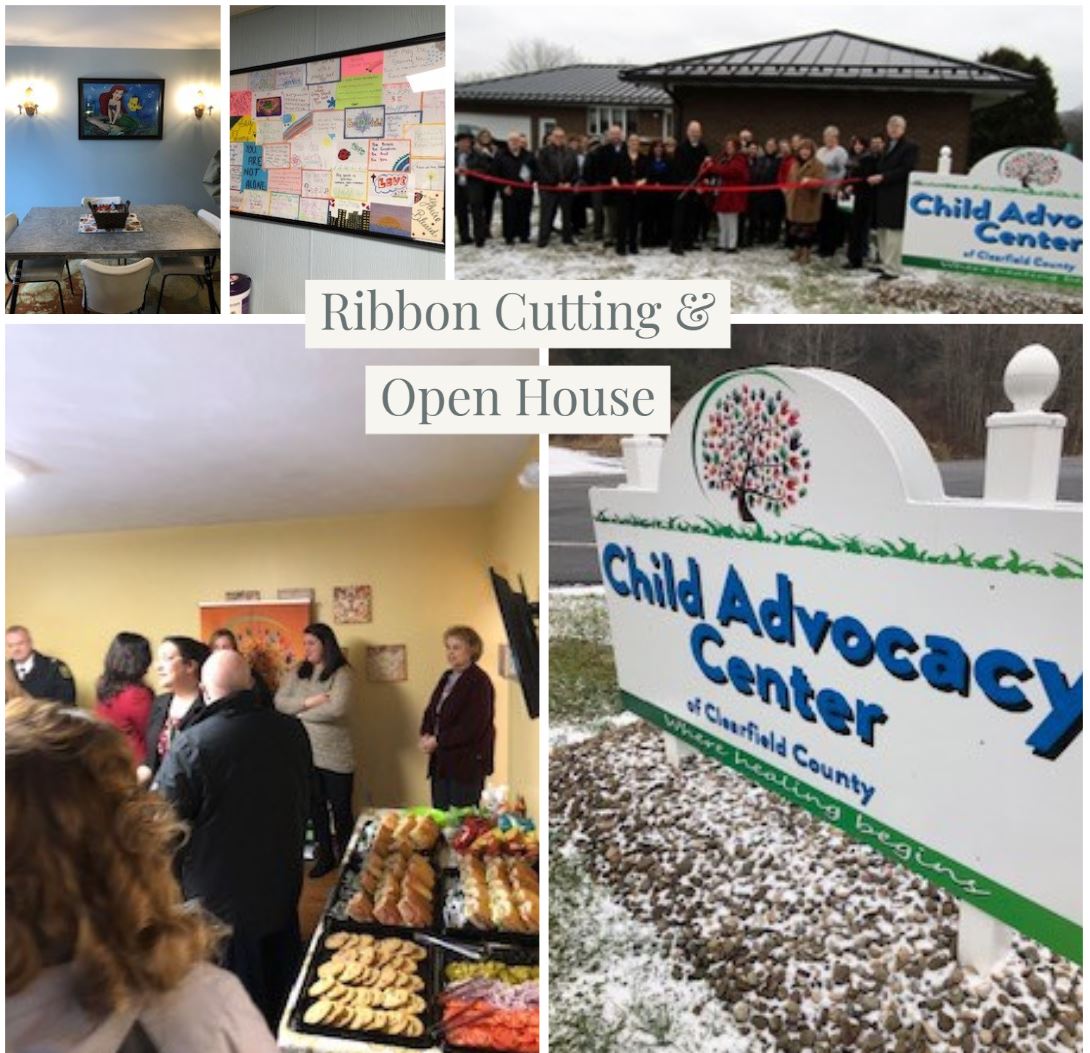 My staff attended the ribbon cutting and open house of the new Child Advocacy Center (CAC) of Clearfield County, located on Spruce Street in Clearfield. The CAC is a safe place for kids who may have been abused. The center brings together a team of specially trained professionals who evaluate and investigate cases of child abuse and help children and their families. A wonderful addition to the county.
Straley's Furniture Reimagined Open House and Ribbon Cutting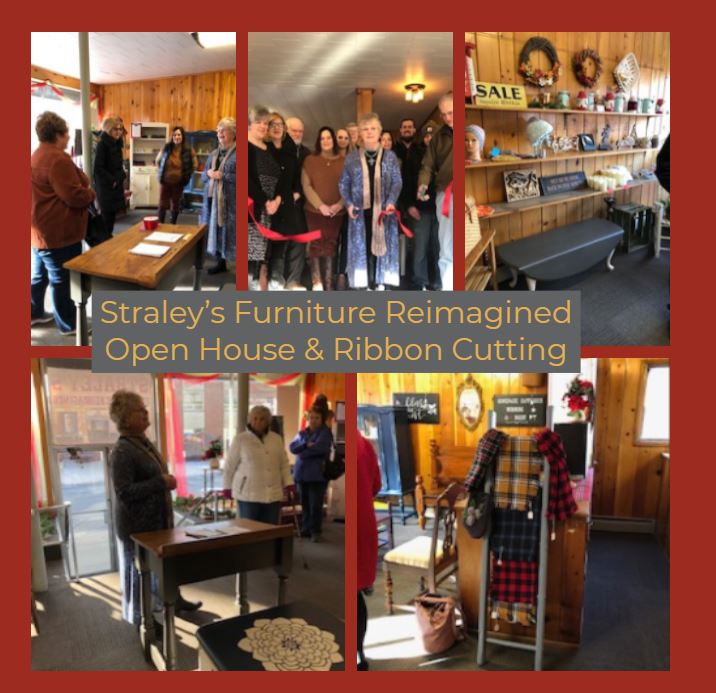 Welcome Straley's Furniture Reimagined to the neighborhood! Located at 216 E Pine Street, downtown Clearfield. Owner Mary Straley has a wonderful eye for reimagining those older pieces of furniture with a fresh look! Come on in and check out the store and browse the crafty homemade pieces to add to your own personal spaces!
Salvation Army Veterans' Luncheon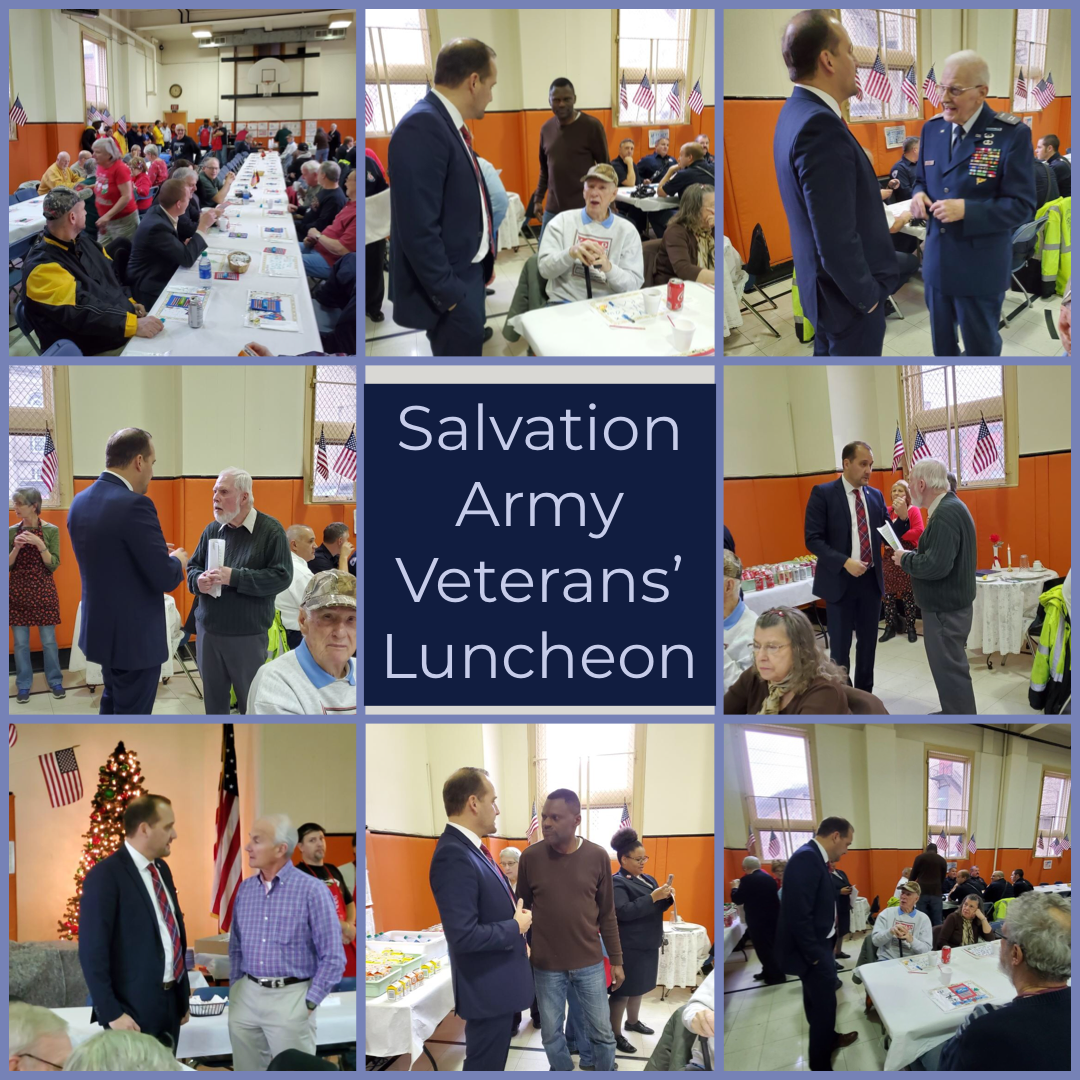 I had the honor to attend the The Salvation Army USA Veterans' Luncheon in Johnstown. It was wonderful meeting so many veterans from Cambria County.
Clearly Ahead Development Luncheon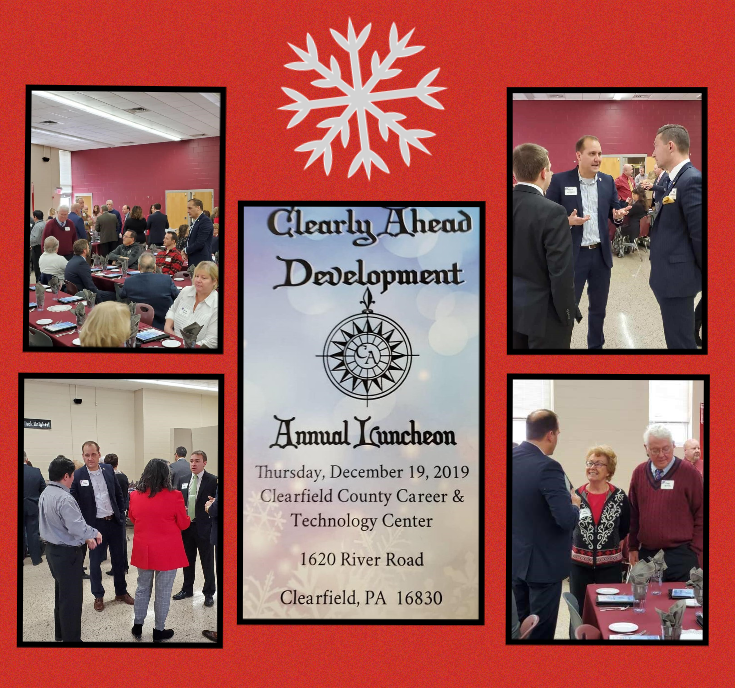 It was my pleasure to attend and speak with so many at the ClearlyAhead Development holiday luncheon at the Clearfield County Career and Technology Center in Clearfield.

If you are not already subscribed to this newsletter please sign up here.