Dear Friend,
Thank you for taking the time to read my e-newsletter. These periodic updates allow me to keep constituents informed about state and local issues through email without burdening taxpayers with printing and mailing costs.
If you find this information to be useful, I also invite you to visit my website at www.senatorlangerholc.com and on Facebook or Instagram.  If you do not wish to receive these e-newsletters, please click the unsubscribe button at the bottom of the page.  If you would like to contact my office, please go to my web page and click the contact button.  Please do not reply directly to this e-mail.
Senator Wayne Langerholc, Jr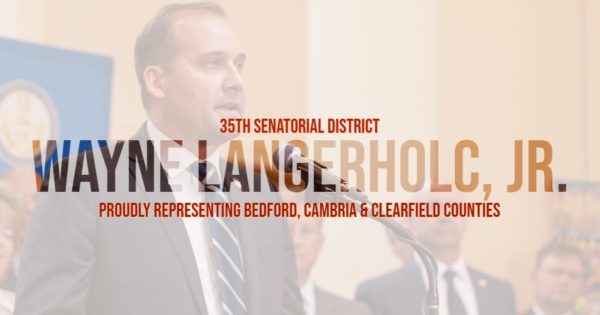 Harrisburg Happenings
Senate Bill 570 was passed by the Senate Community, Economic and Recreation Development Committee
A Senate committee approved my legislation that I sponsored which would increase funding for grants and loans for distressed municipalities through an existing state funding source.
Senate Bill 570 was passed by the Senate Community, Economic and Recreation Development Committee. It would dedicate a portion of the existing "Johnstown Flood Tax" to help municipalities designated as "financially distressed" under Act 47, the Municipalities Financial Recovery Act of 1987.
The tax to help the city recover from the devastating St. Patrick's Day Flood of 1936 was initially intended to be temporary and was levied on alcoholic beverages at 10 percent. That tax was increased to 15 percent in 1963 and again to 18 percent in 1968. It remains in effect today, with proceeds deposited in the state's General Fund budget.
Make no mistake – this is not a new tax. It is restoring the original intent of the Johnstown Flood Tax and bringing that money back to Act 47 distressed municipalities. It would dedicate 5.6 percent of the proceeds to be distributed to municipalities experiencing severe financial difficulties. The money returned to Johnstown would aid in the economic recovery of our city and provide much-needed assistance towards those efforts.
The legislation would require the Department of Treasury to direct approximately $20.6 million annually, to be distributed to the Commonwealth Financing Authority to award grants to municipalities under Act 47. This year's budget allocated about $1.6 million to those programs.
Senate Committee Approves Bill to Encourage Community Engagement in PA Schools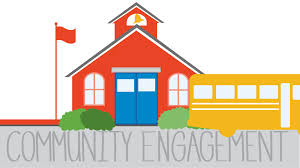 The Senate Education Committee approved my legislation that would establish a pilot program to implement community-based services into Pennsylvania schools.
The legislation was drafted as a result of a recent hearing that highlighted a number of innovative programs that are improving student support and learning by providing them with greater access to community resources.
These programs connect students and their families with community-based organizations that address both academic and nonacademic barriers to learning and provide case management services to help students succeed. This includes giving students access to dental, medical and mental health services, tutoring, food and clothing, and family literacy.
My legislation would expand upon an already successful model that is currently utilized at Greater Johnstown School District. The legislation creates a pilot program that designates Community Engaged Schools by the Secretary of Education. The school would then appoint a program manager to implement a community engagement plan and to serve as the point of contact to facilitate the relationship between the school and community.
Community involvement in our schools helps students to obtain the resources they need to learn better and reach their full potential. Connecting students and their families with a large and valuable network of community resources is key to helping young people. This legislation will expand on the innovative work that is already showing tremendous success in schools and encourage others to offer the same services.
Telemedicine SB857 Passes the Senate

SB857 is an Act relating to telemedicine which authorizes the regulation of telemedicine by professional licensing boards and provides for insurance coverage. In my rural district of Bedford, Cambria and Clearfield Counties telemedicine will give my constituents the opportunity to see doctors without traveling hours to their offices.
I was pleased to vote for SB857. It now goes on to House for consideration.
---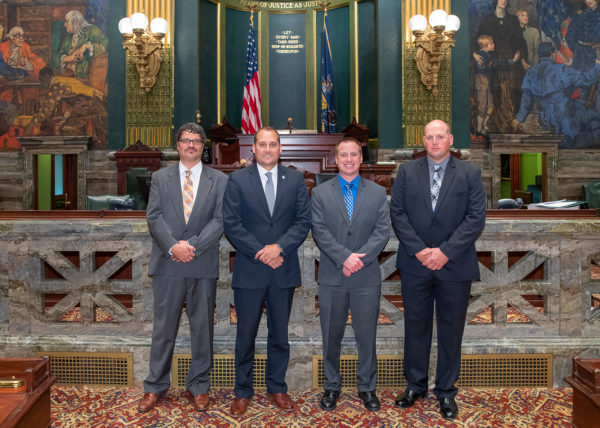 (l-r Eric Miller, Sen. Langerholc, Jim Boyle and Ben Baker)
I had the pleasure of introducing three members from the Johnstown Firefighters – Local 463 during session. President Miller, VP Boyle and Trustee Baker were in Harrisburg to attend the PA Professional Firefighters Association reception.
---
2019 Buck Harvest Photo Contest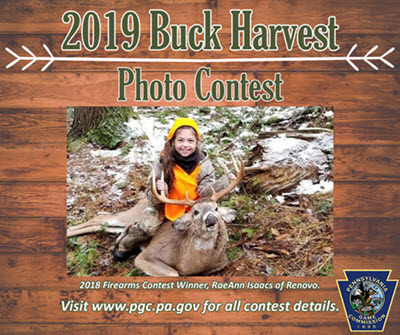 The Pennsylvania Game Commission is sponsoring its 2019 Buck Harvest Photo Contest and hunters submitting photos of themselves with their 2019 Pennsylvania bucks are eligible to win one of two Covert wireless trail cameras.
Entries will be narrowed to a field of finalists in the archery and firearms categories, with one winner in each category then selected by voters on the Game Commission's Facebook page. All entries must be sent by email to pgc-contest@pa.gov by Friday, Dec. 20. Submissions should include the first and last name of anyone in the photo, the hunter's hometown and the county in which the buck was harvested.
Once submitted, a photo becomes the property of the Pennsylvania Game Commission and the Game Commission reserves the rights to use photo without the expressed written permission of those included within the photograph. The Game Commission may use the photograph in publications or other media materials produced, used or contracted by the Game Commission, including but not limited to brochures, magazines, emails, and on the Game Commission website or social media platforms. Game Commission employees and immediate family members are not eligible to participate. The submission should be labeled "Buck Harvest Photo Contest." Good luck!
District Happenings
Johnstown – "Trail Town"
Please take a moment and read the following article promoting Johnstown as a featured "Trail Town." Johnstown has so much to offer and this article gives great insight to the many opportunities for outdoor enthusiasts and visitors alike. Learn more here.
Ribbon Cutting Ceremony – ¼ mile Ghost Town Trail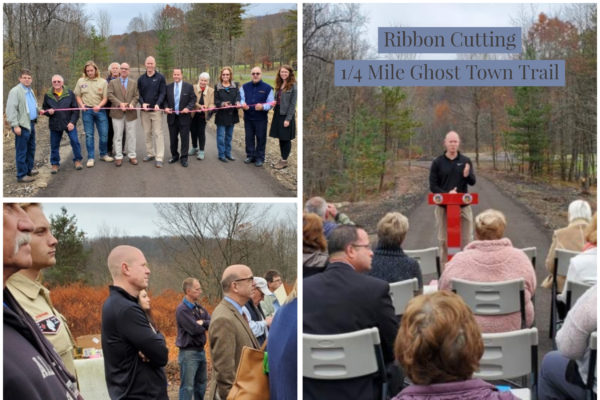 Cambria County Conservation and Recreation Authority (CCCRA) Ribbon Cutting Ceremony for an additional ¼ mile of the Ghost Town Trail – Ebensburg. Its projects like these that are being noticed all over the United States. I am proud to have these trails accessible to my constituents in the 35th Senatorial District.

If you are not already subscribed to this newsletter please sign up here.