Dear Friend,
Thank you for taking the time to read my e-newsletter. These periodic updates allow me to keep constituents informed about state and local issues through email without burdening taxpayers with printing and mailing costs.
If you find this information to be useful, I also invite you to visit my website at www.senatorlangerholc.com and on Facebook or Instagram.  If you do not wish to receive these e-newsletters, please click the unsubscribe button at the bottom of the page.  If you would like to contact my office, please go to my web page and click the contact button.  Please do not reply directly to this e-mail.
Senator Wayne Langerholc, Jr

Harrisburg Happenings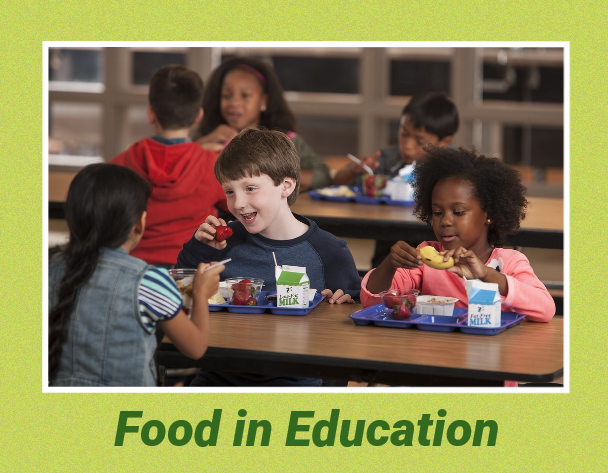 PA Senate Education Committee
The #PASenate Education Committee held a hearing focusing on food in education and how it impacts students' learning. In addition, testifiers highlighted summer food programs, backpack programs, food waste and the financial aspects of food in education.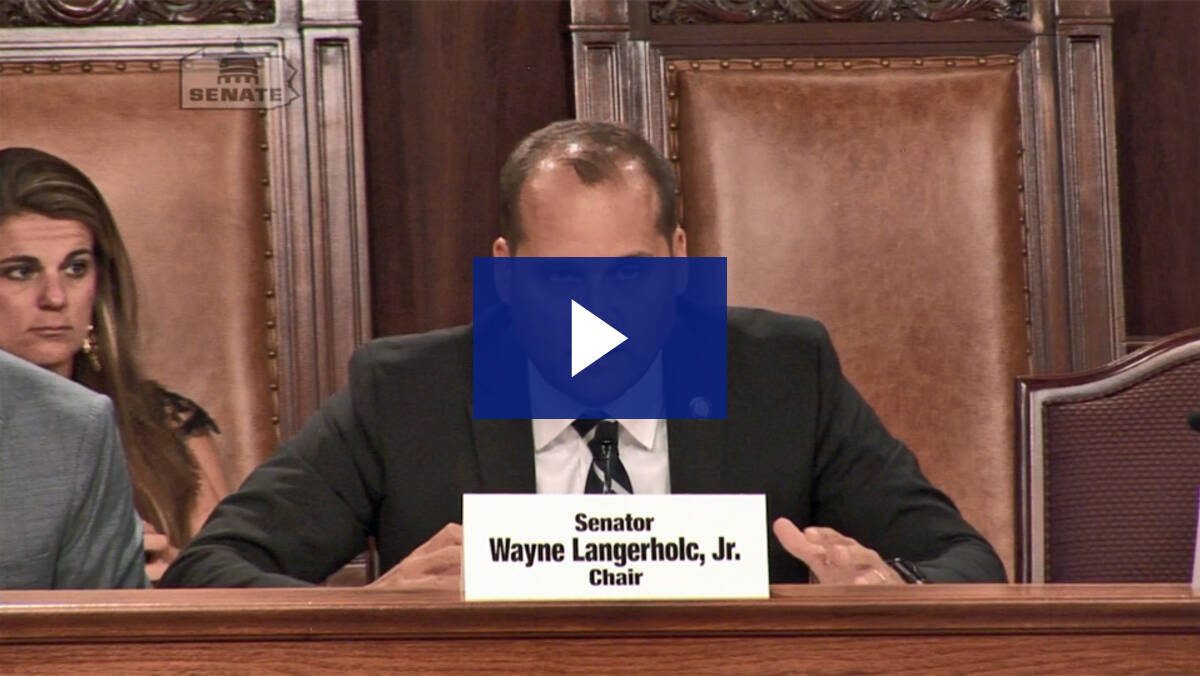 Guest Chaplain
The Opening prayer on the Senate floor on September 23, 2019, was guest chaplain, Pastor Jimmy Hopper from the Presbyterian Church of Clearfield.
Capital All-Star Softball Game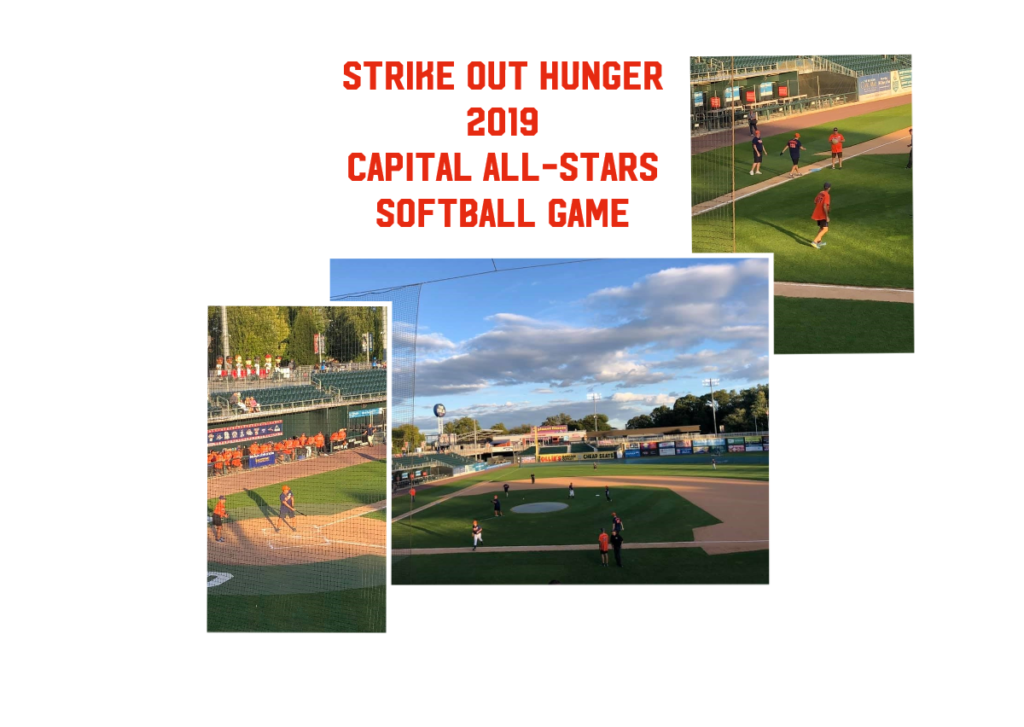 Joshua Aguirre, Taekwondo Black Belt
Last week I was honored to introduce Joshua Aguirre, the youngest person in PA and third youngest in the US to earn a black belt in Taekwondo. At just 7-years-old, Joshua has already earned over 80 medals – gold, silver and bronze – in National and International Taekwondo Championships. His family and community are so very proud. I wish Joshua further success in the future and can't wait to hear about his further accomplishments.
Sexual Assault Survivor Bill of Rights
There was a great segment on the Today Show on Wednesday with Amanda Nguyen, a rape survivor, and her work to pass legislation in all 50 states guaranteeing certain rights to survivors of sexual assault. I was proud to introduce SB 399 and work with Amanda and her organization, Rise, to get it signed into law as Act 29. I now look forward to the remaining states to pass similar laws and guarantee these same rights to sexual assault survivors across the country.
District Happenings
Cambria County Arts & Heritage Festival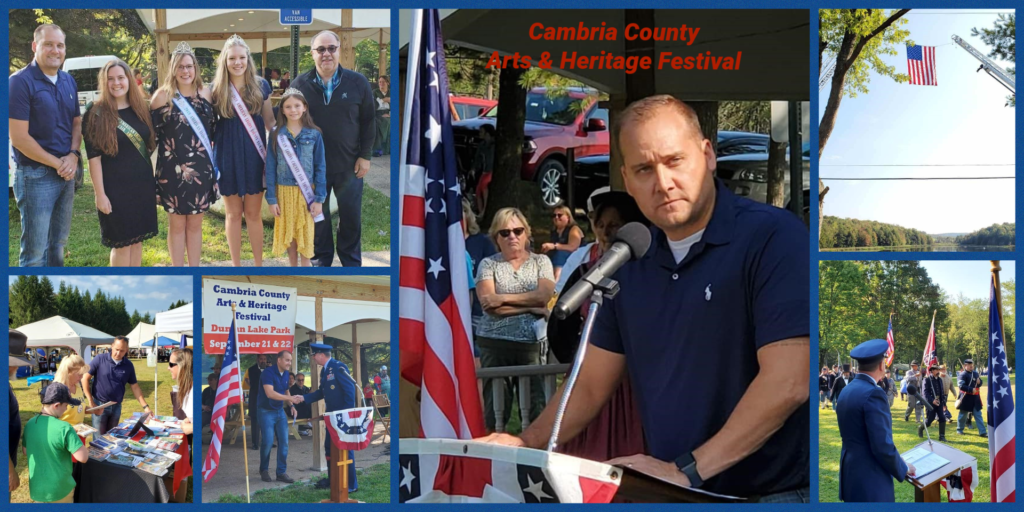 I recently took part in the opening ceremony events at the Cambria County Arts an Heritage Festival. This ceremony honored the many brave men and women who served our great nation.
It was a beautiful day to celebrate the history and heritage of Cambria County. I enjoyed speaking with many of my constituents and continue to encourage all constituents to reach out to one of my district offices for help with any state-related issue.
Cambria County Association of Township Officials Fall Convention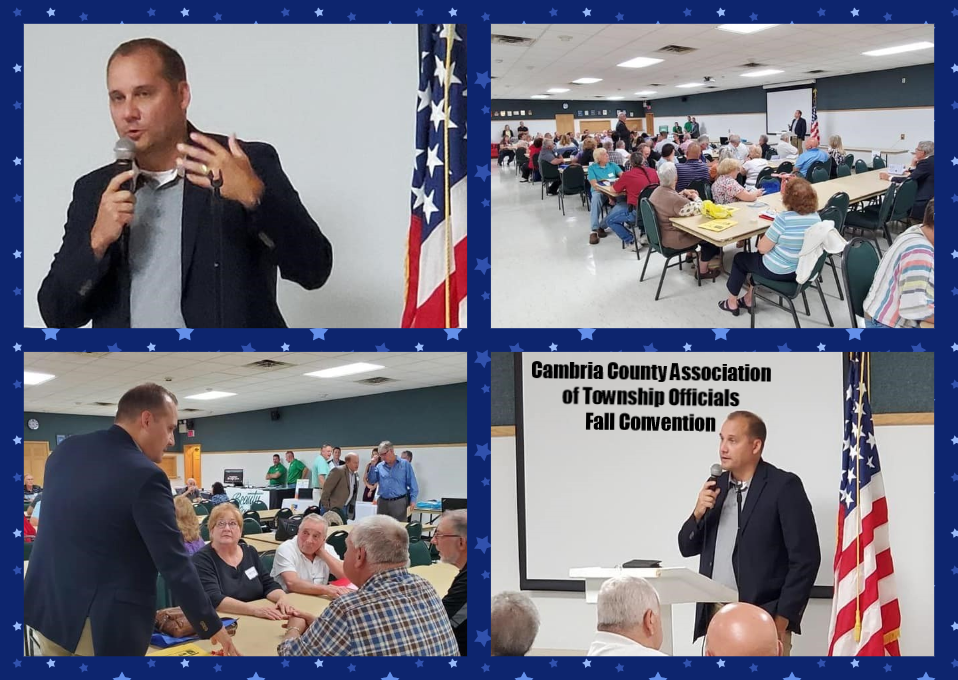 It was my pleasure to speak at the Cambria County Association of Township Officials Fall Convention last Friday. The convention provides township officials with the most updated information to help better serve their communities as well as an opportunity for officials to exchange ideas on local government issues.
Satellite Offices
Our offices are now at a location near you! Please feel free to stop by during our office hours!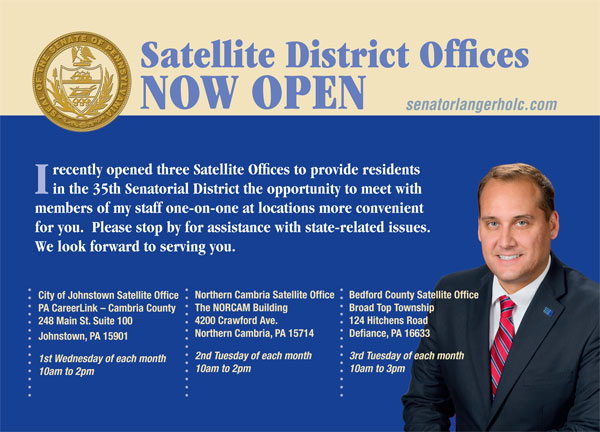 k
Upcoming Events
I will be hosting a veterans' appreciation breakfast on Thursday, October 24, to honor area veterans for their service.
The event will be held beginning at 8:30 a.m. at Our Sons Main Event on 229 Main Street in Johnstown.
All veterans in the 35th Senatorial District are invited to attend the breakfast. The registration deadline is Friday, October 11.
The event is intended to honor area veterans for their contributions to their communities and nation. Pennsylvania Adjutant General Anthony J. Carrelli will be the special guest. He is responsible for the command, control and supervision of Pennsylvania's Army and Air National Guard units, six state-owned Veteran's homes and programs for Pennsylvania's nearly 800,000 veterans.
I think it is important and fitting to honor all those who have sacrificed for our freedoms that we all share today. I believe we have an obligation to all veterans to honor their service and contributions both in peace and war. This free breakfast is a small token of our appreciation to our veterans.
All veterans who plan to attend the ceremony are asked to RSVP by visiting www.senatorlangerholc.com/veterans-breakfast or call Kelley Peters at 814-266-2277.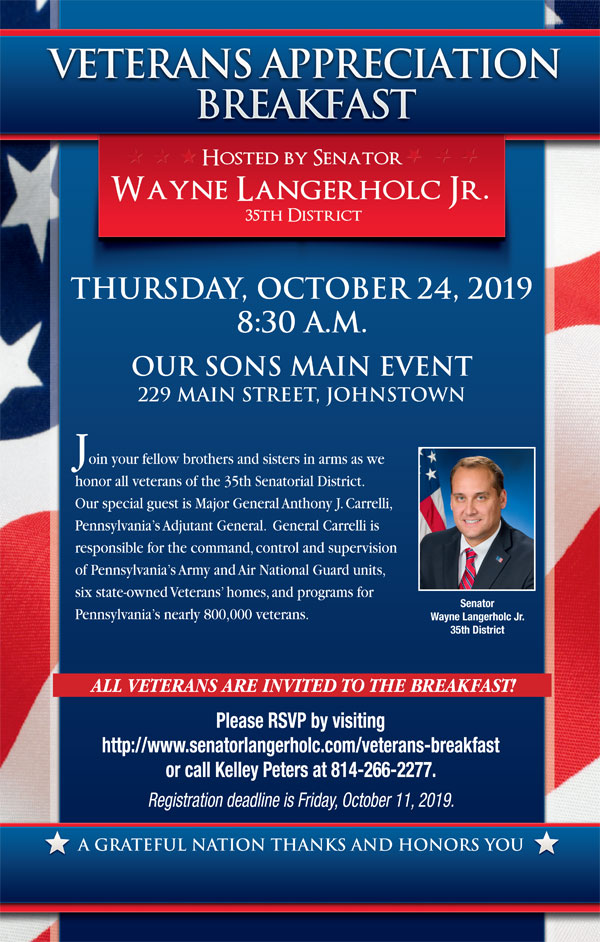 Visitors to Harrisburg
I would like to remind constituents, to please feel free to stop in my office, Room 187, when you are visiting the capitol. My staff and I welcome the opportunity to say hello to you. If you are visiting on a session day, I can also introduce you as my guest during session. Feel free to call 717-787-5400 if you know in advance that you will be visiting the capitol. If you are interested in a capitol tour, you can schedule your visit online: http://www.pacapitol.com/plan-a-visit/tours.cfm

If you are not already subscribed to this newsletter please sign up here.