In this Update:
Penn State's AG Progress Days
Mature Driver Safety Program
Ribbon Cutting at Westwood Bar and Grill
Citation Presentation to HCJ Fisher Rose Creek Farm
Expanding the Property Tax/Rent Rebate Program
Supporting Children Who Faced Trauma
Save Your Child from Preventable Death
Watch Out for Heat-Related Illnesses
Smart Money Management Leads to Financial Independence
Searching for High School Students to Keep PA Clean
---
Penn State's AG Progress Days
As Pennsylvania's #1 industry, agriculture is vitally important to our economy and our Nation's food security. This week, we celebrated the advancements made and the people making them happen at Penn State's Ag Progress Days.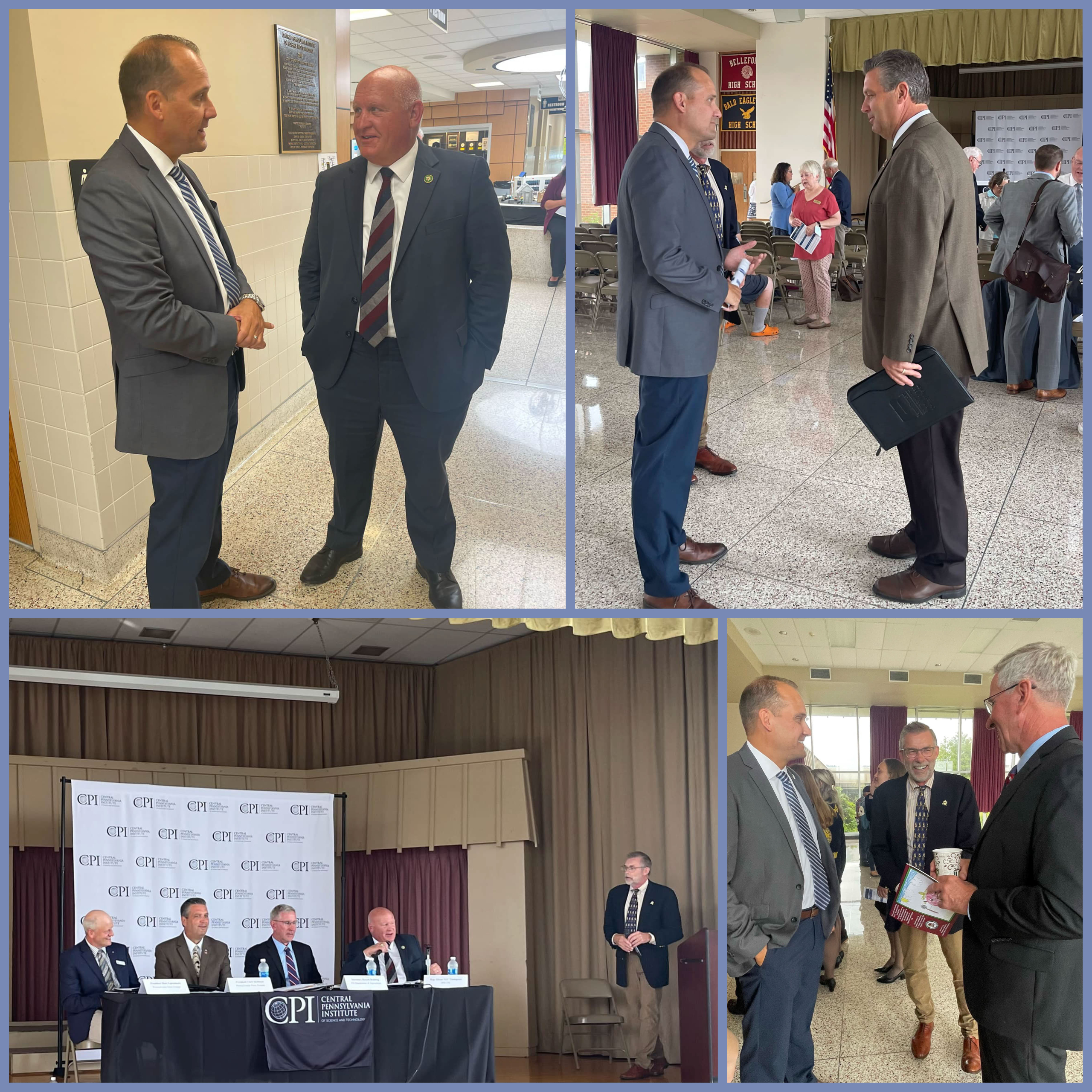 On Monday, I attended Congressman Glenn Thompson's annual Agricultural Summit to hear about the science, technology, and innovation occurring in American agriculture.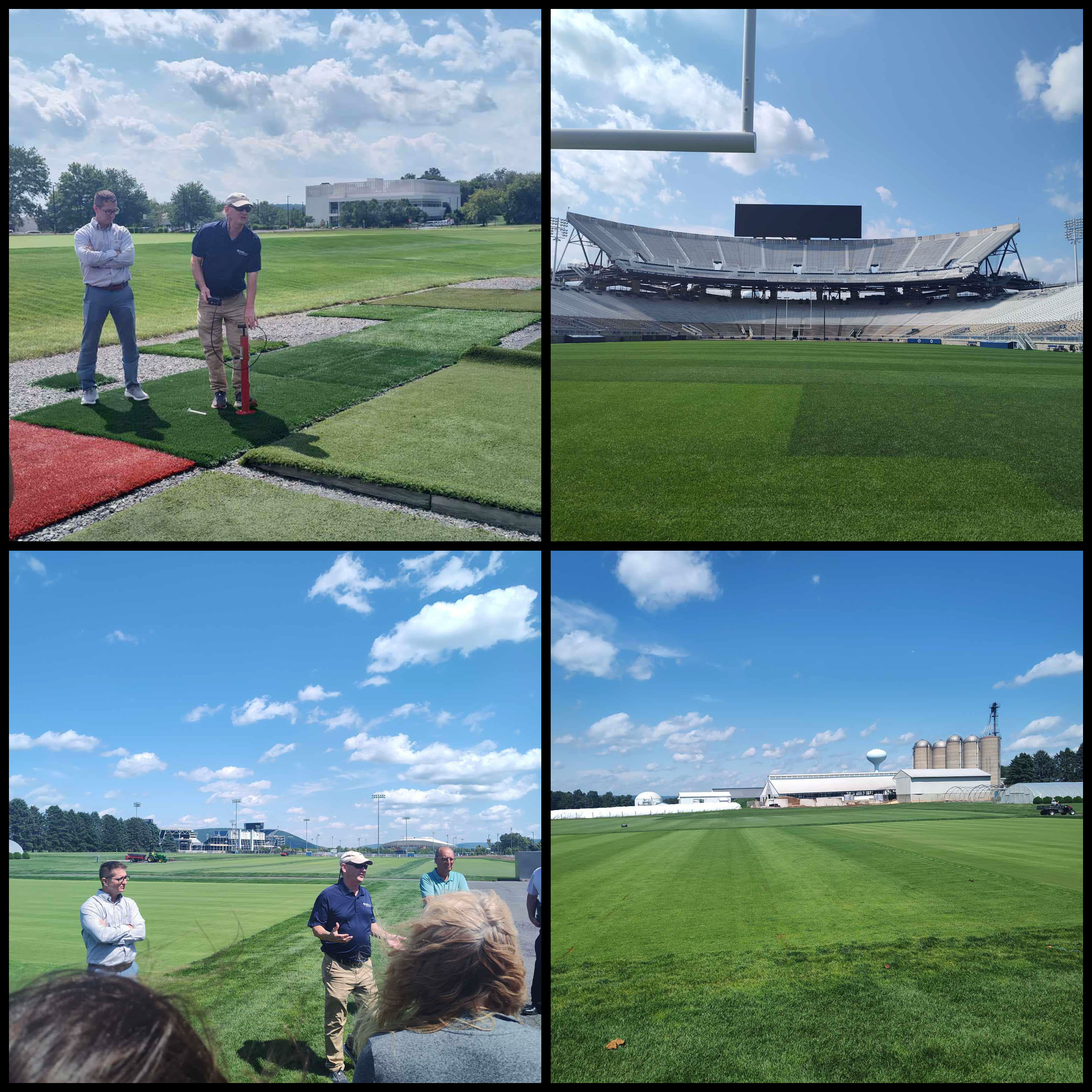 Pennsylvania State University is known around the world for their Turfgrass Management Program, which my staff had the opportunity to experience firsthand this week.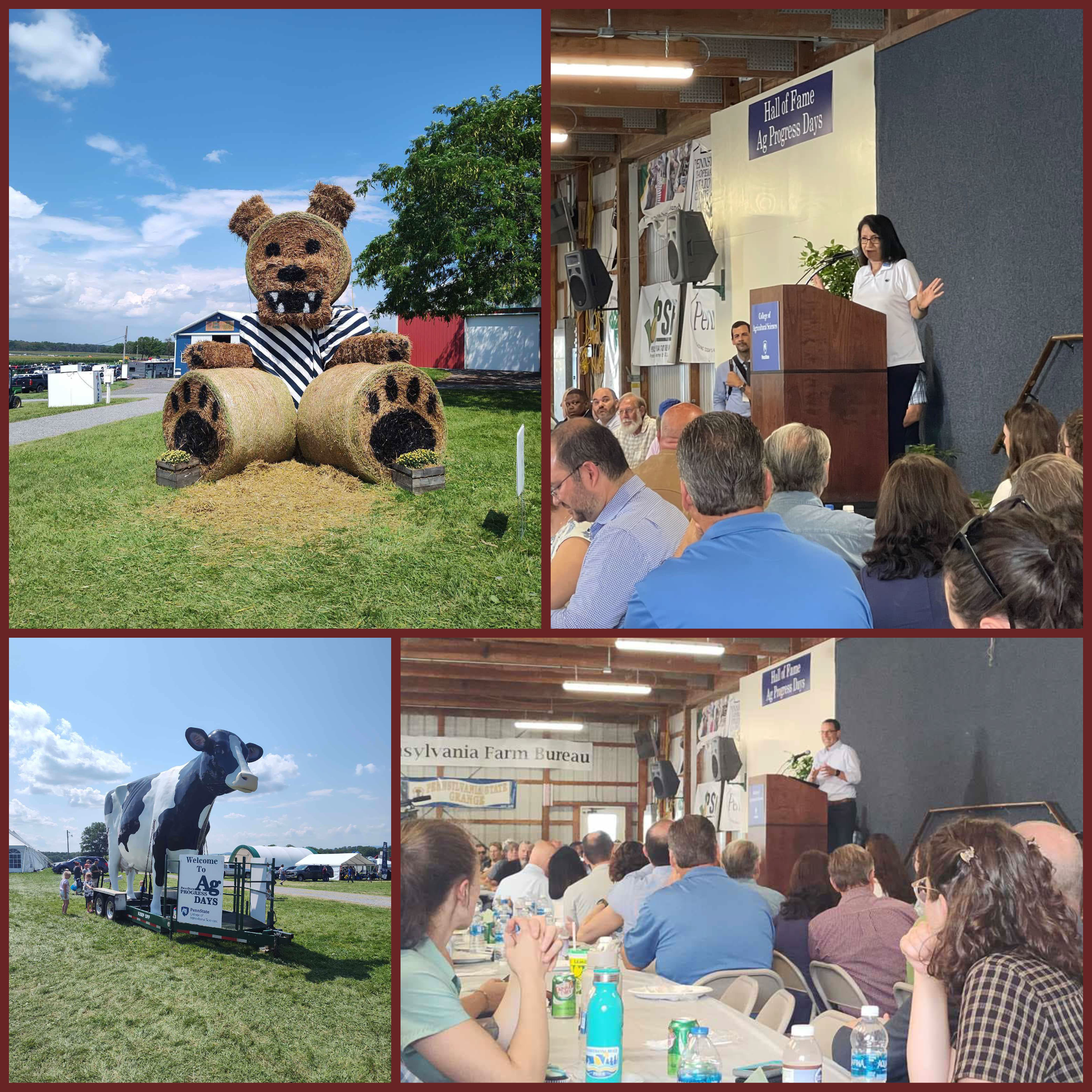 It was a beautiful day to celebrate our Pennsylvania farmers at Penn State's Ag Progress Days Annual Luncheon.
Mature Driver Safety Program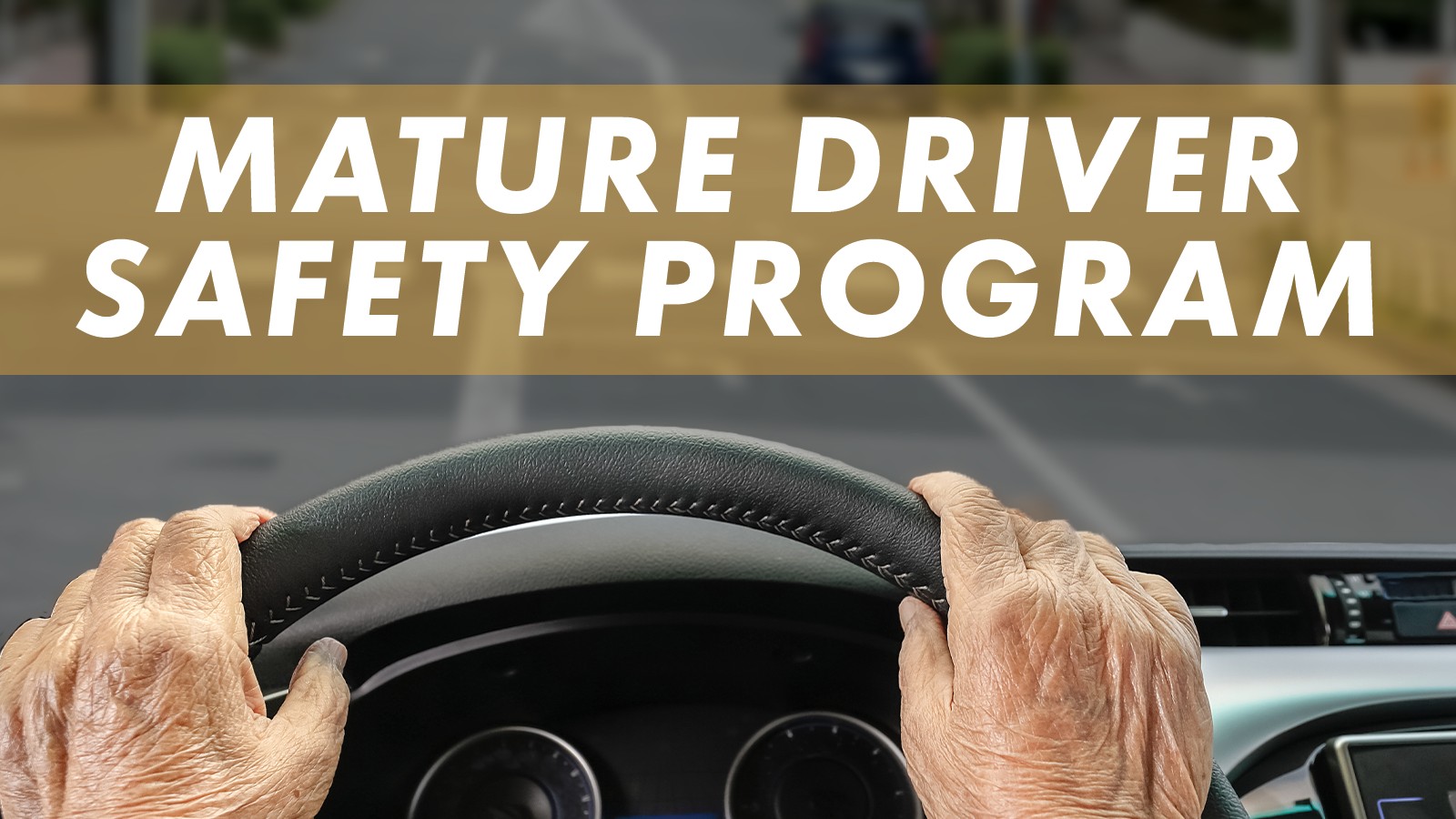 I have partnered with the Pennsylvania Department of Transportation (PennDOT) to offer a Mature Driver Safety Program to area seniors at no cost.
Review driver safety procedures
Learn about the Yellow Dot program
Get "CarFit" by a certified technician
Space is limited and registration is required. We are offering two dates for this program each from 9 AM – 1 PM.
August 24, 2023, at Richland Fire Hall, 1321 Scalp Avenue, Johnstown PA 15904. To register for this session click here.
September 12, 2023, at Northern Cambria Recreation Center, 186 Schoolhouse Rd, Ebensburg PA 15931. To register for this session click here.
For more information or to register via phone for one of these sessions, please contact my office at 814-266-2277.
Ribbon Cutting at Westwood Bar and Grill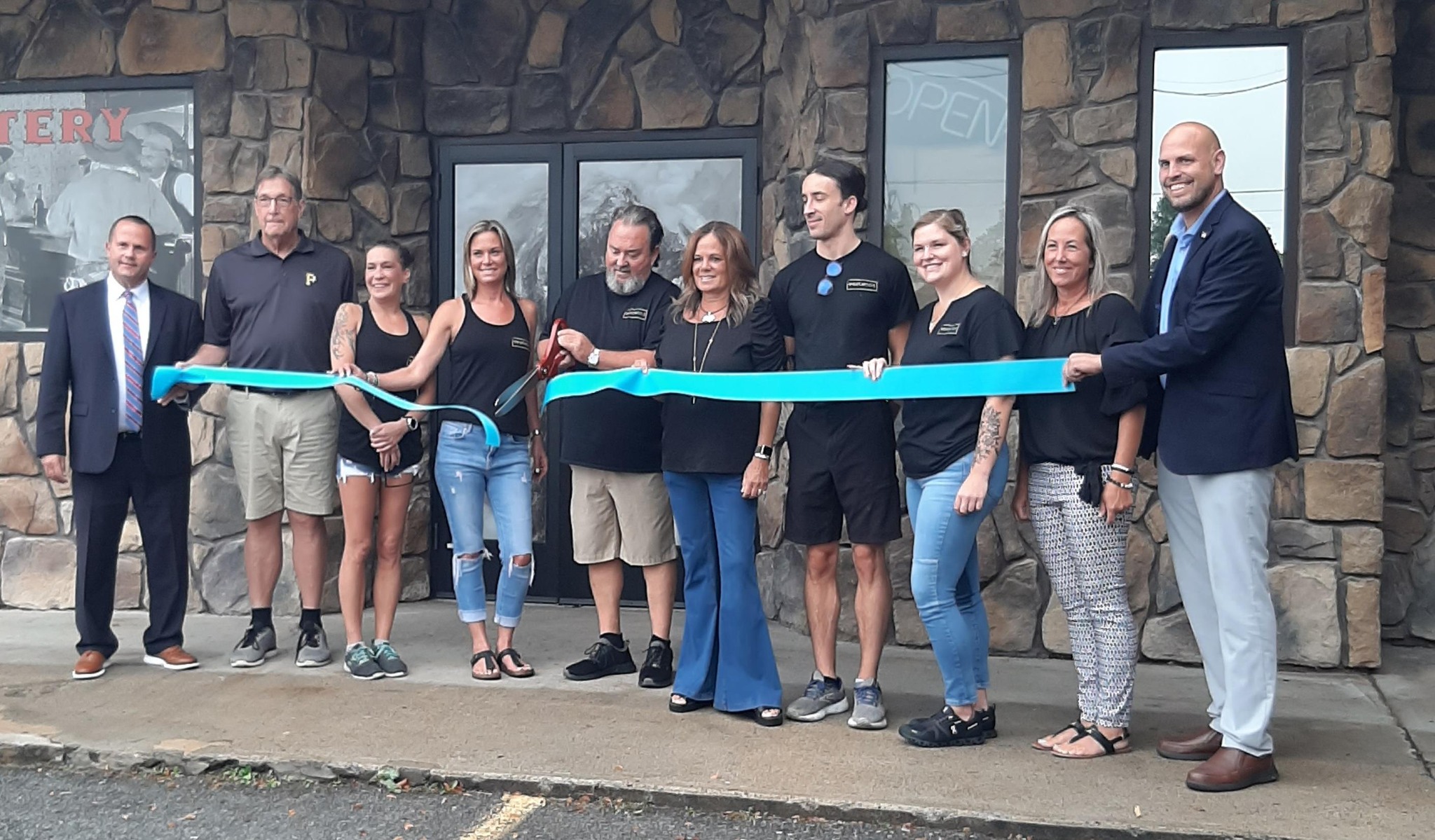 My staff attended the ribbon cutting of Westwood Bar and Grill in the Westwood Plaza in Johnstown. They offer a variety of foods from appetizers to a steak dinner. They also offer indoor and outdoor seating as well as entertainment. Congratulations to Greg and Lauren Thompson!
Citation Presentation to HCJ Fisher Rose Creek Farm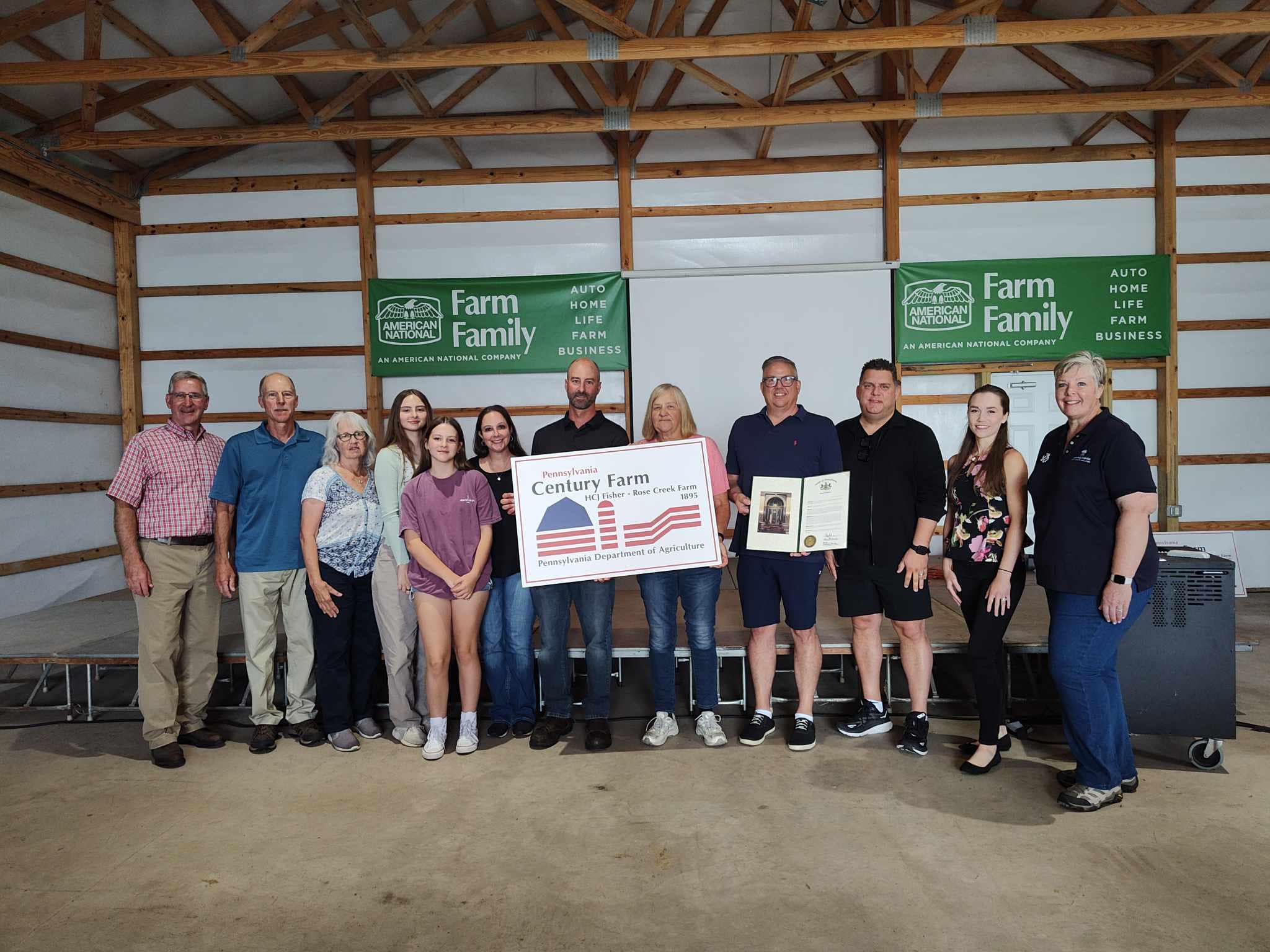 My staff presented HCJ Fisher Rose Creek Farm with a Senate citation to help them celebrate their Century Farm Award from Secretary Russell Redding with the Pennsylvania Department of Agriculture. Located in Halfmoon Township, Centre County, the Fisher Farm has been in the Fisher Family and in operation since 1895. Congratulations to this family. I wish them many more years and generations of continued growth and success.
Expanding the Property Tax/Rent Rebate Program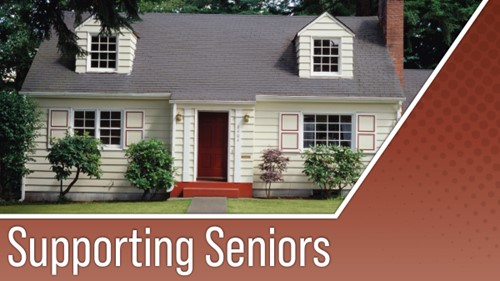 In an effort to provide more financial relief for low-income seniors, the Senate passed legislation to increase the income eligibility and amount of rebates for the Property Tax/Rent Rebate Program. I'm very pleased this bipartisan bill will put money back in the pockets of those who need it most.
The rebate program benefits eligible Pennsylvanians age 65 and older; widows and widowers age 50 and older; and people with disabilities age 18 and older. Act 7 will expand this program to help homeowners and renters with household income of up to $45,000. Previously, the income limit was $35,000 a year for homeowners and $15,000 annually for renters, and half of Social Security income is excluded.
In addition, as part of the legislation, the household income limit is required to be adjusted each July equal to a percentage change in the Consumer Price Index (CPI), with any changes rounded to the nearest $10. If the CPI declines, the income limits will remain unchanged.
There is still time to apply for the current year's program, which is based on rent and property taxes paid in 2022. If you need assistance applying, reach out to any of my district offices.
Supporting Children Who Faced Trauma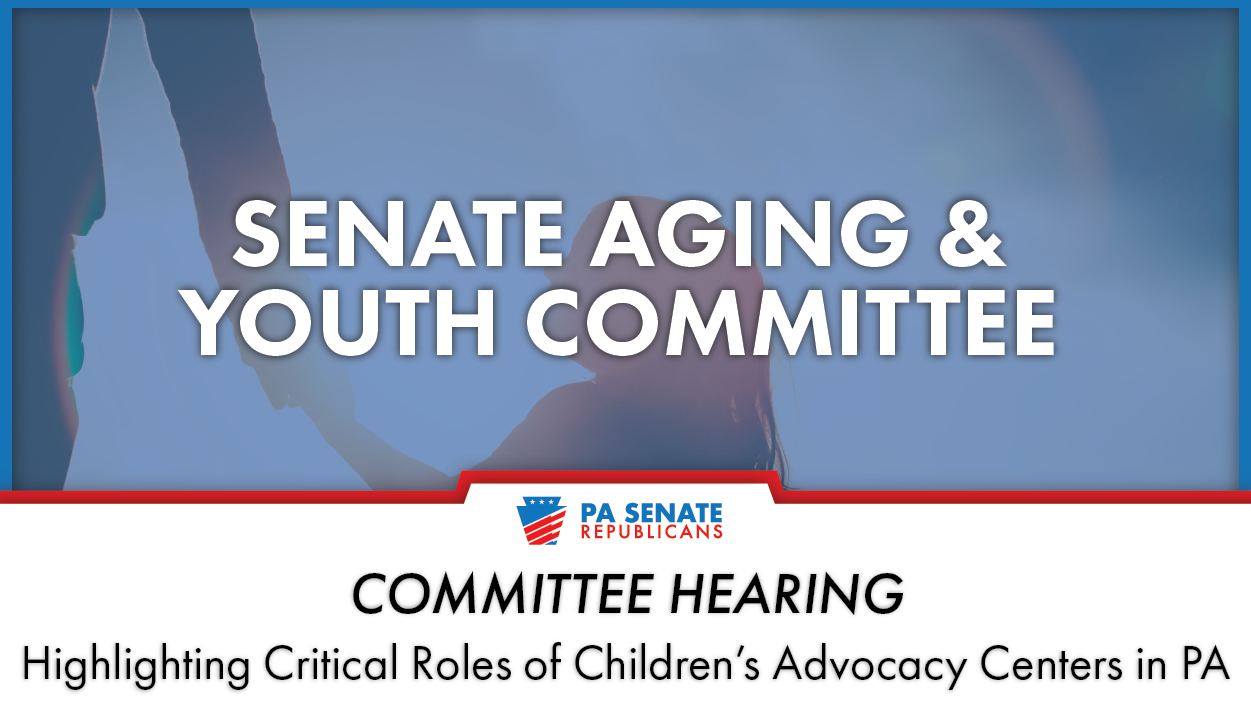 This week, the Senate Aging and Youth Committee held a hearing to gather information about the critical roles played by children's advocacy centers across Pennsylvania.
Children's advocacy centers (CACs) coordinate the investigation, treatment and prosecution of child abuse cases by utilizing teams of professionals involved in child protective and victim advocacy services, law enforcement and prosecution, and physical and mental health.
Without CACs, children who already had traumatic experiences – like sexual abuse – are revictimized when they are forced to repeatedly relive their horror by describing it separately for people representing county agencies, law enforcement and health care. At CACs, everyone gathers at one time in a way that is comfortable for the child.
Pennsylvania has 41 CACs, which provided services to 15,735 children in 2022. Types of cases include sexual abuse, physical abuse, child witness to violence, drug endangered children and others. Learn more about the hearing and access video here.
Save Your Child from Preventable Death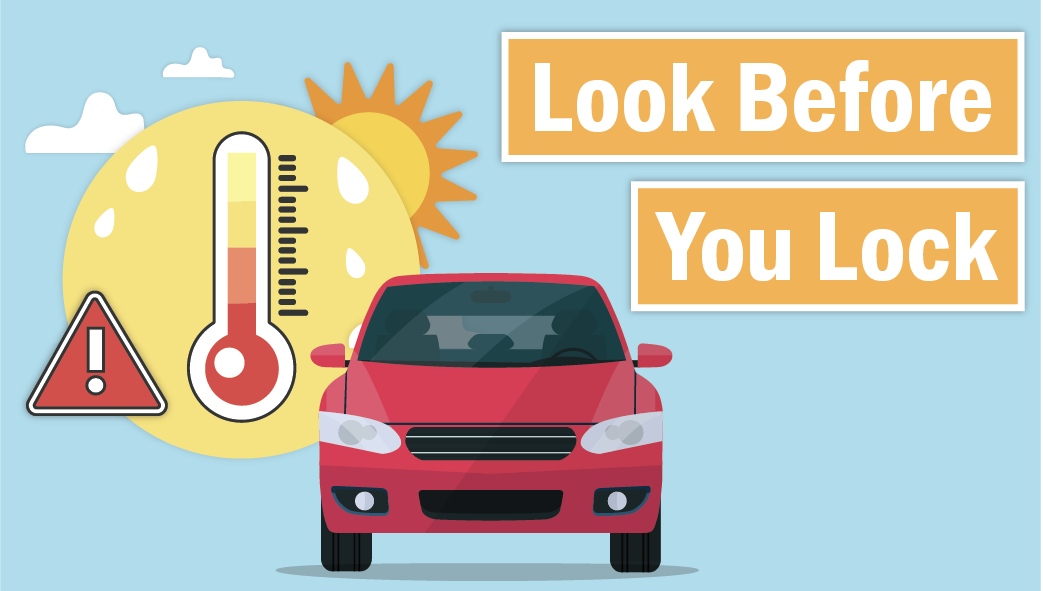 Since 1998, more than 900 children have died from vehicular heatstroke – a tragedy we never want to experience. Luckily, it is preventable.
The National Safety Council offers a free online course about the danger of vehicular heatstroke and children, the three primary circumstances that have led to children dying and what we can do to prevent these deaths.
Keep in mind that even on mild or cloudy days, temperatures inside vehicles can reach life-threatening levels. Leaving windows slightly open doesn't help, and children should never be left unattended or be able to get inside a vehicle. Learn more here.
Watch Out for Heat-Related Illnesses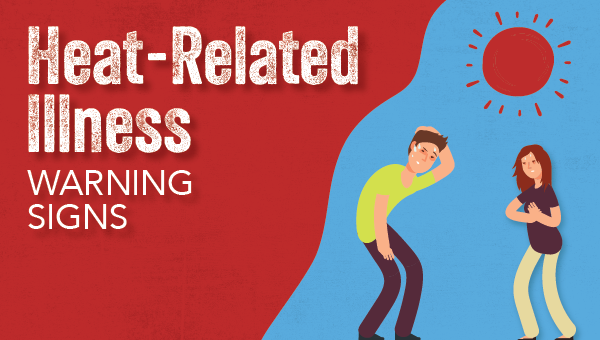 When it's extremely warm outside, there are several heat-related illnesses that can impact you and your loved ones. While many of us have experienced sunburn before, you should also be aware of heat stroke, heat exhaustion, heat cramps and heat rash.
In an effort to avoid these illnesses, stay hydrated and be careful with how long you're exposed to the heat – even if you're not in the sun.
Read more here about the signs of heat-related illnesses and what to do if you have one.
Smart Money Management Leads to Financial Independence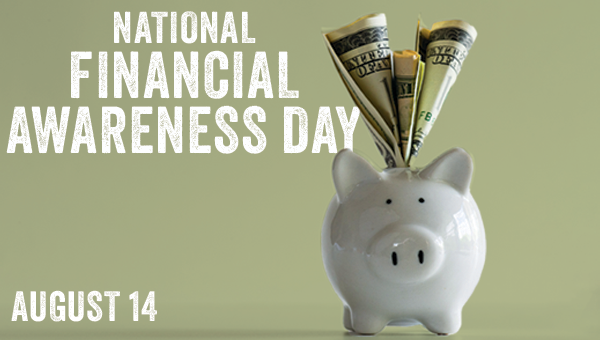 To become financially independent and create the foundation for a secure life, thoughtfully considering financial decisions and their implications is key.
Monday, Aug. 14, is National Financial Awareness Day, which reminds all of us to plan for a more financially successful future. Of course, in addition to a willingness to plan, we must also have the knowledge about positive versus negative money management practices.
Senate Republicans passed a bill to improve personal financial literacy by requiring completion of a high school course that would advise on basic money matters like credit and credit scores; savings and investments; and college, home and auto loans. By teaching high school students the basics, they will be able to make better decisions to position themselves for a lifetime of financial independence.
As you take an active role in managing your money, you may come up with a question, concern or complaint about Pennsylvania financial institutions, services or products. Call the Pennsylvania Department of Banking and Securities at 1-800-722-2657 or fill out the online complaint form here.
Searching for High School Students to Keep PA Clean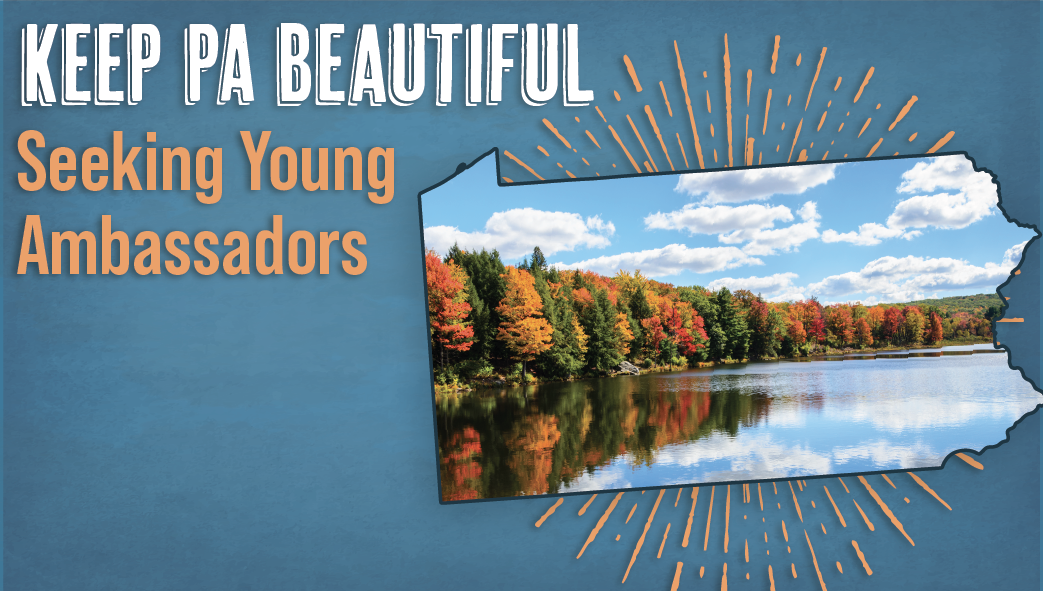 The Pennsylvania Department of Transportation and Keep Pennsylvania Beautiful are inviting 10th -12th grade students from around the state to help keep Pennsylvania clean and beautiful through the Young Ambassadors program.
The program provides opportunities for high school students to train and network with industry leaders, state agencies, local media and the Keep Pennsylvania Beautiful network to increase leadership and problem-solving skills.
Learn more about ambassadors' responsibilities and apply for the program by Sept. 14 here.

If you are not already subscribed to this newsletter please sign up here.