In this update:
Langerholc Reaches Compromise to End Bridge Tolling
Senate Passes 2022-23 State Budget that Cuts Taxes, Funds Essential Services
Senate Passes Corporal William T. Costlow, Sr. Bridge Designation
Ribbon Cutting of Empire Materials
Ribbon Cutting of Jane's Signs & Design
Groundbreaking Ceremony of Village of Hope
Welcome Reception for Downtown Yogurt
---
Langerholc Reaches Compromise to End Bridge Tolling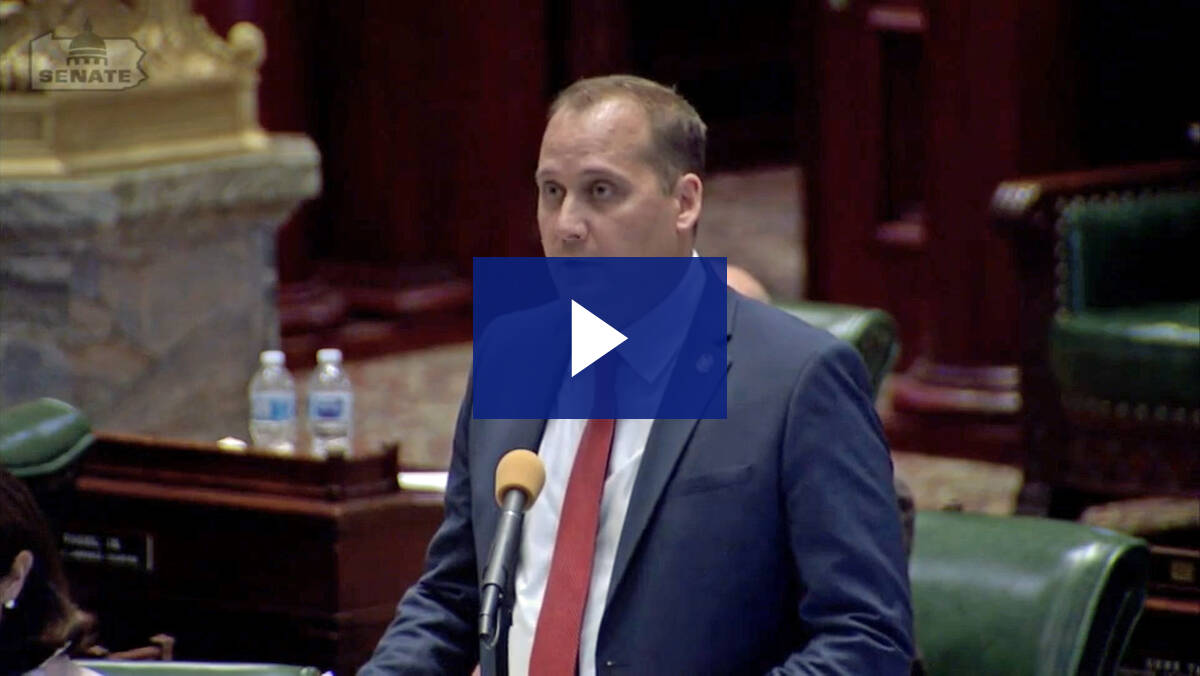 This week the Senate of Pennsylvania unanimously passed my legislation, to stop the Pennsylvania Department of Transportation (PennDOT) from imposing new tolls on existing bridges with a Public-Private Transportation Partnership (P3).
Bipartisan compromise was reached on my Senate Bill 382 to save over 550,000 daily motorists from paying a new toll on major bridges that drive local economies. As elected leaders, our duty to this Commonwealth will require tremendous action to preserve our freeways for future generations.
I was appointed chairman of the Senate Transportation Committee in January 2021, and the committee's first public hearing was on PennDOT's P3 bridge tolling initiative. In February 2021, I introduced Senate Bill 382 to reform the P3 statute and end PennDOT's P3 bridge tolling initiative. Following the Senate's passage of the bill in April 2021, I unveiled the DRIVE SMART Act in June 2021 to reform and invest in the Commonwealth's transportation system. The House of Representatives passed Senate Bill 382 in November 2021 and returned it to the Senate for concurrence.
Senate Bill 382, as amended, is agreed-to with Gov. Wolf, who previously intended to veto the bill. Following extensive negotiations, this legislation now includes the following:
Increases transparency by requiring PennDOT to publish a detailed analysis and requiring PennDOT to distribute a copy of the P3 Board's resolution.
Incorporates public comments by creating a new 30-day public comment period prior to the P3 Board's voting meeting.
Creates a checks-and-balance by reducing the scope of PennDOT's power to optional user fees for new infrastructure and ensuring the General Assembly has more time to assess any transportation projects passed by the P3 Board.
Rescinds the PennDOT Pathways Major Bridge P3 Initiative and limits the scope to the nine candidate bridges (instead of any major bridge in the State) without user fees.
Saves taxpayer dollars by allowing PennDOT to preserve the preliminary designs and engineering plans for the nine candidate bridges.
I had serious concerns with PennDOT's authority to essentially tax and appropriate funds without additional oversight from the General Assembly. At a time when the price of gas is hitting historic records under the Biden Administration, we had to stop PennDOT from adding more costs on Pennsylvania's hardworking families.
The compromise to the bill was reached following the Commonwealth Court's two rulings against PennDOT's oppressive overreach. The last order issued by the Commonwealth Court on June 30, 2022, voided the entire Major Bridge P3 Initiative.
Senate Passes 2022-23 State Budget that Cuts Taxes, Funds Essential Services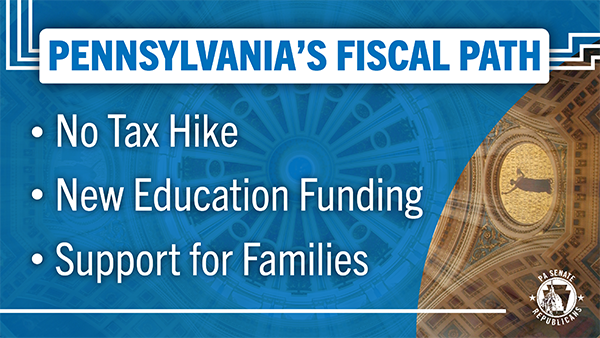 The Senate approved a $45.2 billion General Fund Budget for Fiscal Year 2022-23 that meets the needs of Pennsylvanians today without creating multi-billion-dollar budget deficits in the future. Senate Bill 1100 was sent to the governor for enactment. At a time when our nation is facing record inflation and a disastrous federal response, the people of Pennsylvania should know that this budget executes fiscal restraint while ensuring key services are funded.
The $45.2 billion budget, which also includes federal American Rescue Plan Act (ARPA) funds, is $500 million less than Gov. Tom Wolf's original budget request.
Tax Cuts to Attract Employers and Residents
The budget agreement does not include any broad-based tax increases and is structured in a way to minimize the risk of tax increases in the years ahead.
In fact, the budget actually cuts the Corporate Net Income tax rate from 9.99% to 8.99% and creates a phased reduction to 4.99% by 2031, moves designed to attract employers and residents to Pennsylvania.
Other changes also ensure out-of-state companies that do business in Pennsylvania pay the proper amount of taxes; modernize expense deductions for small businesses, allowing small business owners more flexibility and tax planning opportunities; and provide tax incentives for small businesses to grow and invest in Pennsylvania.
Protecting Taxpayers in Future Years
As important as the economic boost provided by this plan, which will have a projected ending balance of $3.6 billion, the 2022-23 budget includes a $2.1 billion transfer to the Rainy Day Fund, bringing the total balance to nearly $5 billion.
These fiscally responsible steps are critical because many economic indicators are showing a risk of a recession on the horizon. Most recently, Pennsylvania's Independent Fiscal Office estimated a 60% chance of economic stagnation or a "growth recession" happening, and a 30% chance of a recession.
Supporting Education
The budget includes a $525 million increase for Basic Education Funding, $225 million to provide additional support for the state's 100 poorest school districts, a $100 million increase for Special Education funding, an additional $60 million for Pre-K Counts and $19 million more for Head Start Supplemental Assistance.
It also includes an additional $125 million in Education Improvement Tax Credits to ensure more students can learn in the educational environment that best suits their needs. Higher education receives a funding boost as well.
Increased funding is also dedicated in this year's budget to ensure our schools are safe and secure: $100 million is appropriated for the Ready to Learn Block Grant program to address school-based mental health; and $100 million in funding is directed to a new General Fund appropriation for School Safety and Security to address physical safety and security at schools.
Long-Term Care, Housing and Fuel
Building on our efforts last year to help address the serious financial challenges of our nursing homes and long-term care providers, this budget includes $150 million for costs related to nursing home staffing, $250 million in ARPA funding for long-term living programs and $20 million for supplementary payments to personal care homes.
Inflation is driving up the cost of everything, including housing, both owned and rented, and this budget directs $540 million in ARPA funding to help our most vulnerable and low-income residents by funding affordable housing construction programs, offering additional home repair assistance and bolstering the Low Income Home Energy Assistance Program and the Property Tax/Rent Rebate Program.
Other Highlights of the New Budget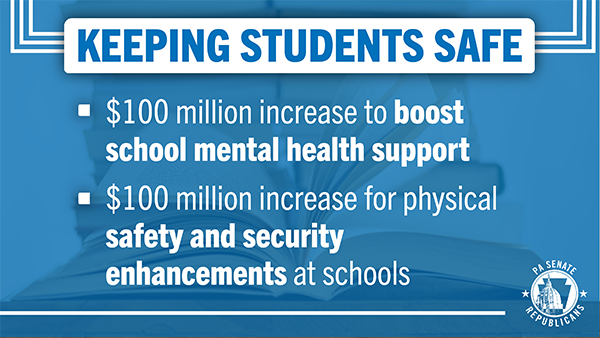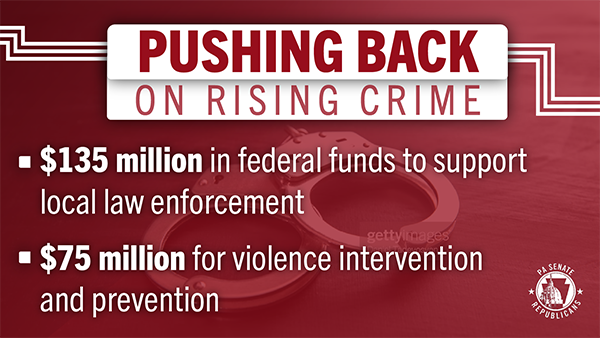 Senate Passes Corporal William T. Costlow, Sr. Bridge Designation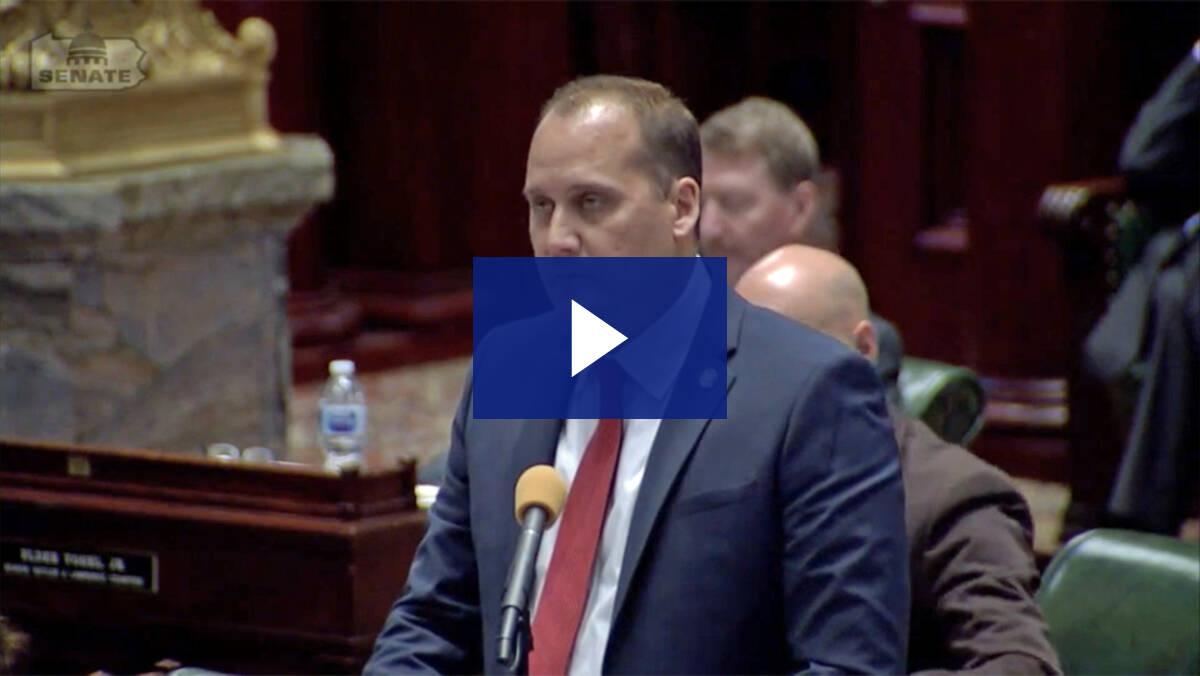 The Senate unanimously passed legislation to designate the Corporal William T. Costlow, Sr., Memorial Bridge in Adams Township, Cambria County. While serving in the 24th Division of the United States Army, Corporal Costlow was captured by North Korean forces and held as a prisoner of war for 33 months.
Ribbon Cutting of Empire Materials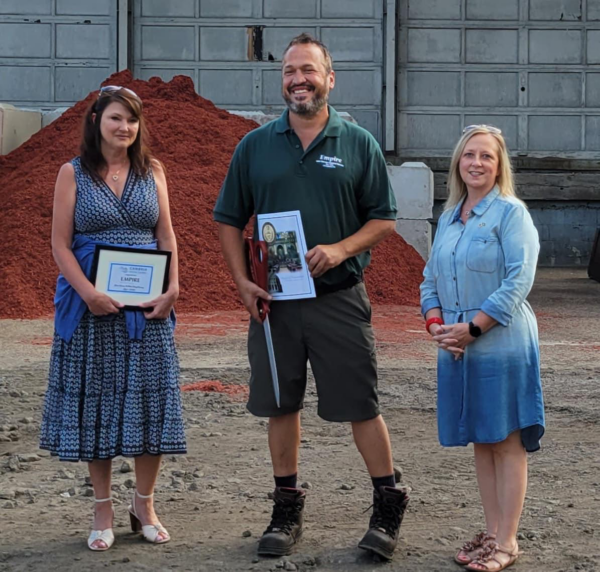 My staff attended the Ribbon Cutting and Grand Opening of Empire Materials located on Coopers Avenue in Johnstown. It is always great to see the growth of small business in our region. Congratulations to Tony Kassander and best wishes for a successful future!
Ribbon Cutting of Jane's Signs & Design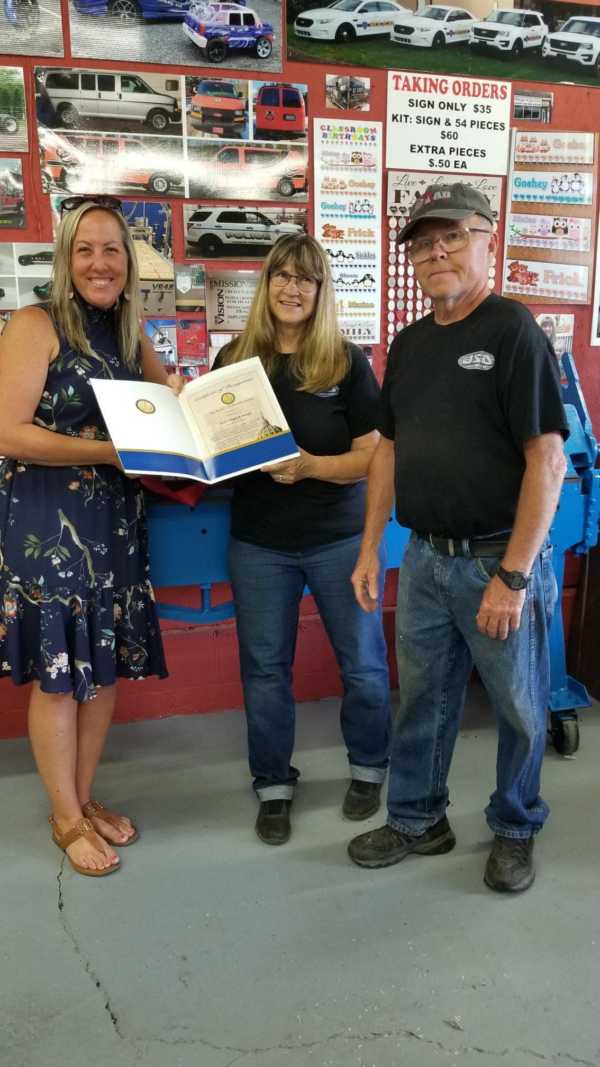 My staff attended the Grand Opening and Ribbon Cutting Ceremony of Jane's Signs & Design in Ebensburg. This is their second location in Cambria County. Congratulations and best of luck to you!
Groundbreaking Ceremony of Village of Hope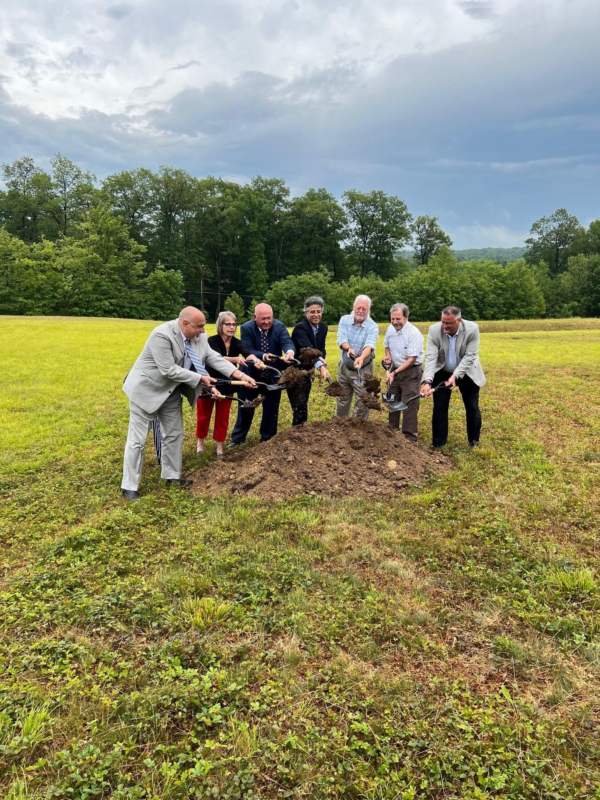 My staff attended the groundbreaking ceremony for Village of Hope in Clearfield County. This neighborhood community will serve individuals of all ages and abilities including individuals with disabilities, those with chronic illness or dementia, as well as grandparents raising young children. I look forward to seeing the process of this one-of-a-kind community thrive for the benefit of all individuals.
Welcome Reception for Downtown Yogurt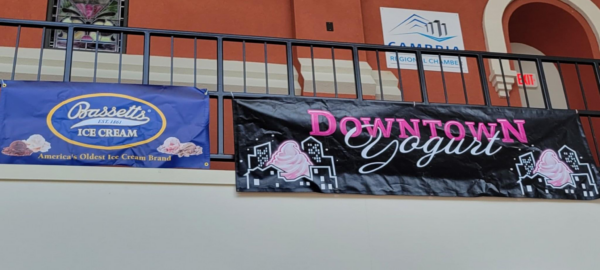 My staff attended the Welcome Reception for Downtown Yogurt which will be located at 215 Franklin St, Johnstown, PA 15901. Alizé Stevenson, the general manager was on hand to greet those lined up to try some frozen treats. It is always nice to see new businesses opening in the district.