Dear Friend,
Thank you for taking the time to read my e-newsletter. These periodic updates allow me to keep constituents informed about state and local issues through email without burdening taxpayers with printing and mailing costs.
If you find this information to be useful, I also invite you to visit my website at www.senatorlangerholc.com and on Facebook or Instagram.  If you do not wish to receive these e-newsletters, please click the unsubscribe button at the bottom of the page.  If you would like to contact my office, please go to my web page and click the contact button.  Please do not reply directly to this e-mail.
Senator Wayne Langerholc, Jr

Cambria County Emissions Update
The Senate Transportation Committee voted to move forward my Senate Bill 744 which exempts Blair, Cambria, Lackawanna, Luzerne, Lycoming, Mercer, and Westmoreland Counties form the vehicle emissions testing program. This is the first step in the legislative process and we will continue to fight for the people of western Pennsylvania who have been saddled with this onerous requirement for too long.
Bill to Allow for Wider Farm Equipment on PA Roads unanimously voted out of the House Transportation Committee
The House Transportation Committee unanimously approved two of my bills this week.
Senate Bill 338 increases the allowable width of farm vehicles, with added safety precautions, allowed on roads for short moves.
Senate Bill 117 designates the Seaman Apprentice Kenneth D. Scaife Memorial Bridge in Johnstown to honor a fallen soldier who lost his life in Vietnam.
I look forward to both of these bills advancing to the full House of Representatives for consideration.
Visitors to Harrisburg
I would like to remind constituents, to please feel free to stop in my office, Room 187, when you are visiting the capitol. My staff and I welcome the opportunity to say hello to you. If you are visiting on a session day, I can also introduce you as my guest during session. Feel free to call 717-787-5400 if you know in advance that you will be visiting the capitol. If you are interested in a capitol tour, you can schedule your visit online: http://www.pacapitol.com/plan-a-visit/tours.cfm.
District Happenings: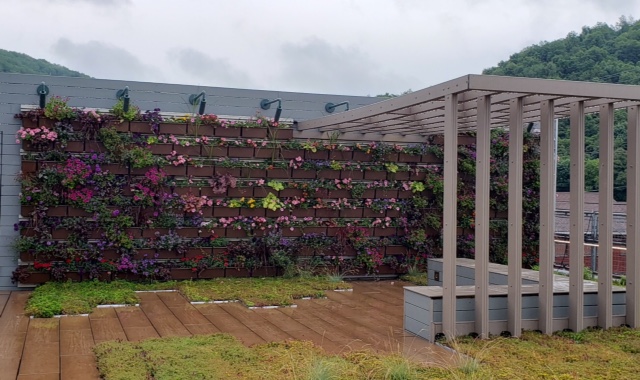 Congratulations to the Bottle Works Ethnic Arts Center on 3rd Avenue on the Ribbon Cutting of the new Green Roof. This space is the first of its kind in Johnstown. Stop by and see this beautiful outdoor area.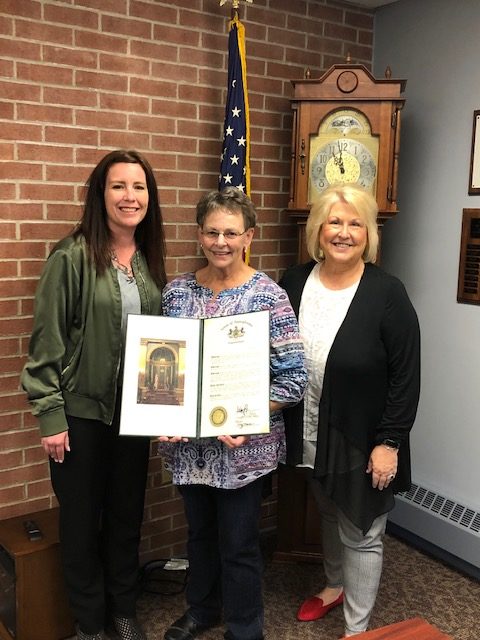 Sherry Tubbs was presented with a Senate Citation for her distinguished service of delivering Meals on Wheels in the Morrisdale area in Clearfield for 36 years. Congratulations on your retirement.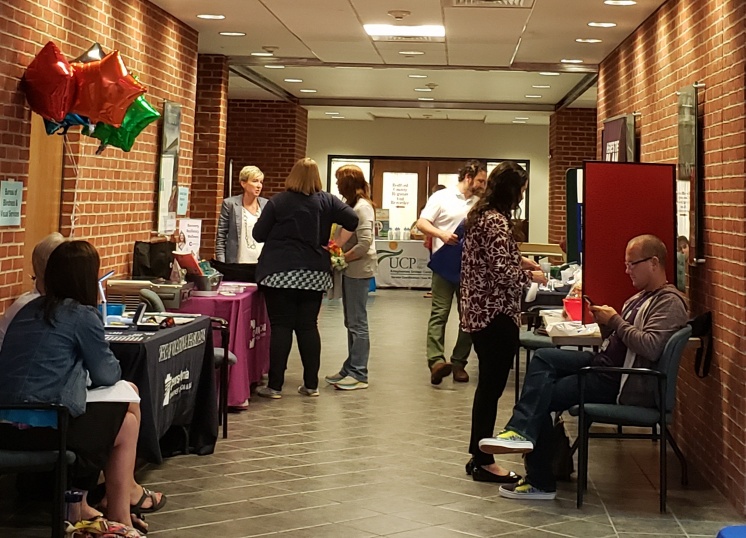 Bedford County Courthouse was busy with visitors to the Bedford County Safety/Wellness Committee's 2019 Health and Community Resource Fair. What a wonderful program and opportunity for individual to obtain information about the many programs and resources available to them.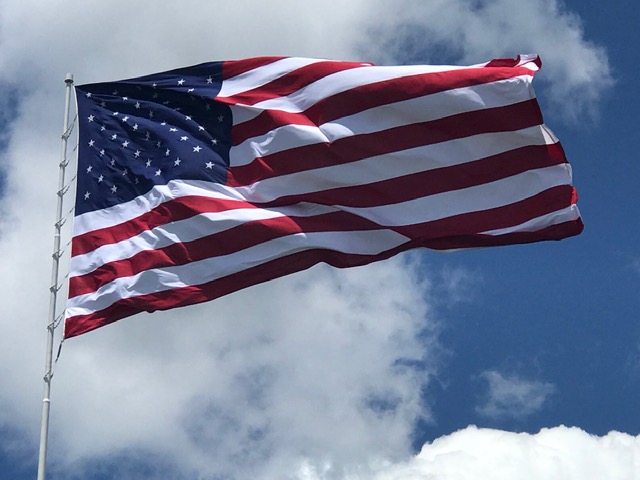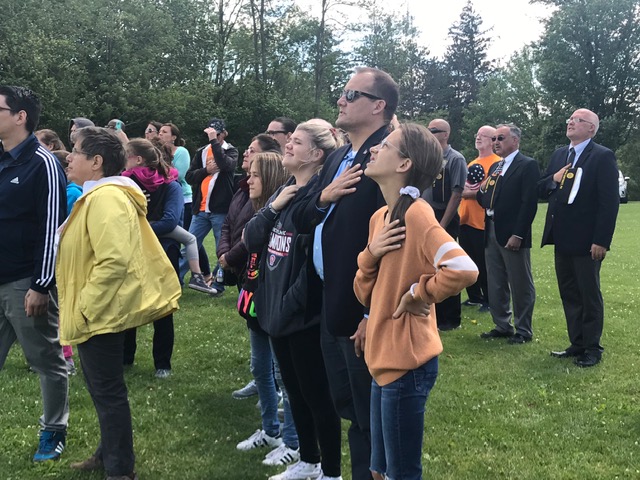 I attended the special flag ceremony at the Johnstown Inclined Plane. The flag is a reminder of who we are and to reflect on our freedoms and the principles of our great nation…for which that flag stands.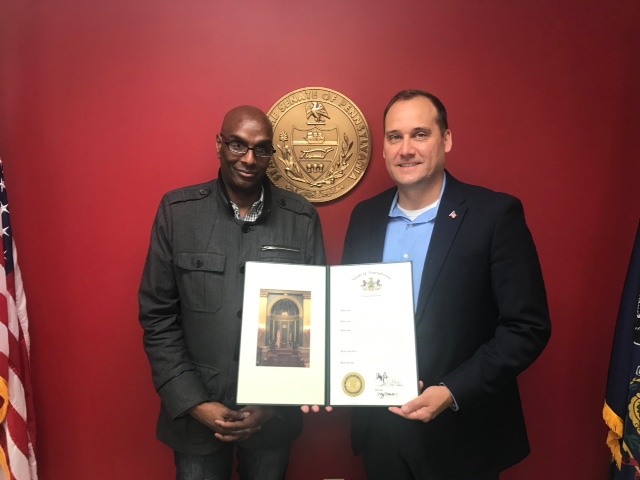 I am always pleased to recognize those individuals who contribute in a meaningful way toward the well-being of their communities and this Commonwealth. I presented a Senate Citation to Charles Johnson for his 40 years as a newspaper carrier for The Tribune-Democrat. I want to congratulate Charles on his 40-year career and wish him continued success in the years to come.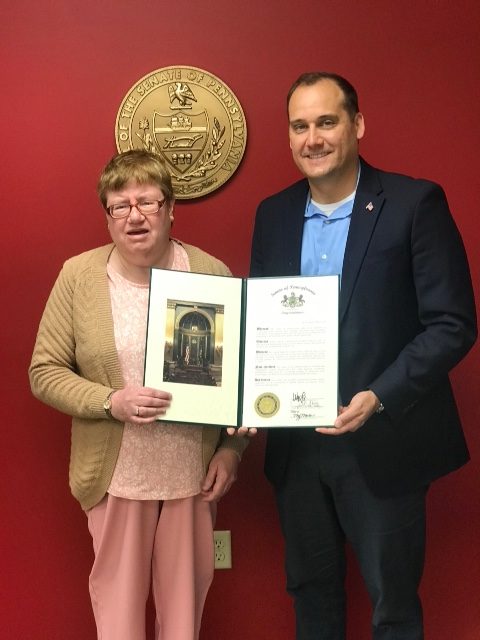 I had the privilege to present a Senate Citation to Joanne Klucik for her 45 years of dedicated and distinguished service to the Cambria County Association for Blind and Handicap (CCABH). She clearly reflects the true spirit and mission of CCABH and I am honored to congratulate Joanne for her many years of service to others. Congratulations and Best Wishes!

If you are not already subscribed to this newsletter please sign up here.