In this Update:
Senator for a Day
Senior Spotlight
Rural Veteran Outreach Event
PennDOT Asks for Public Comments on Future Funding Options
Senate Education Moves Two Langerholc Bills
Senate Passes Senate Bill 147
Senate Approves Plan to Offer Additional Year of Education Due to COVID-19
Senate Acts to Preserve Prescription Drug Assistance for Seniors
Measure to Boost Donations for Breast Cancer Research Passed by Senate
Tuesday: Emergency Declaration Questions on the Primary Election Ballot
PA Set to Transition to New Unemployment Compensation System
No Answers from Administration on Data Breach Affecting 72,000
Taking Time to Honor our Police Officers
---
Senator for a Day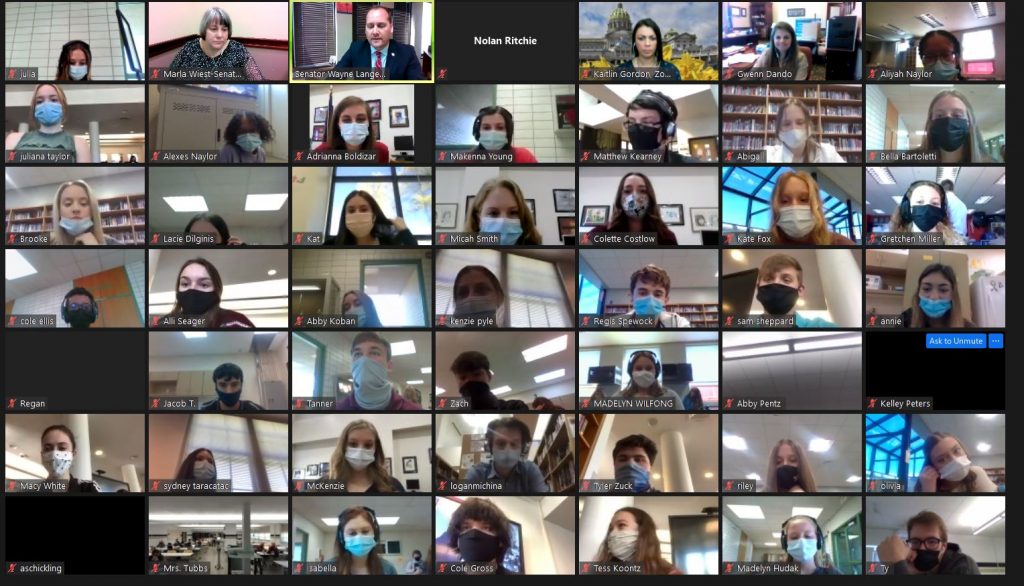 I had the opportunity to engage with students from across the 35th Senatorial District from Bedford Area School District, Curwensville Area School District, Everett Area High School, Greater Johnstown School District, Moshannon Valley School District, Penn Cambria High School, Portage Area School District and Westmonth Hilltop School District as part of my virtual "Senator for a Day" that was held this week. I was very impressed with the debate, discussion, and overall participation of the students.
Senior Spotlight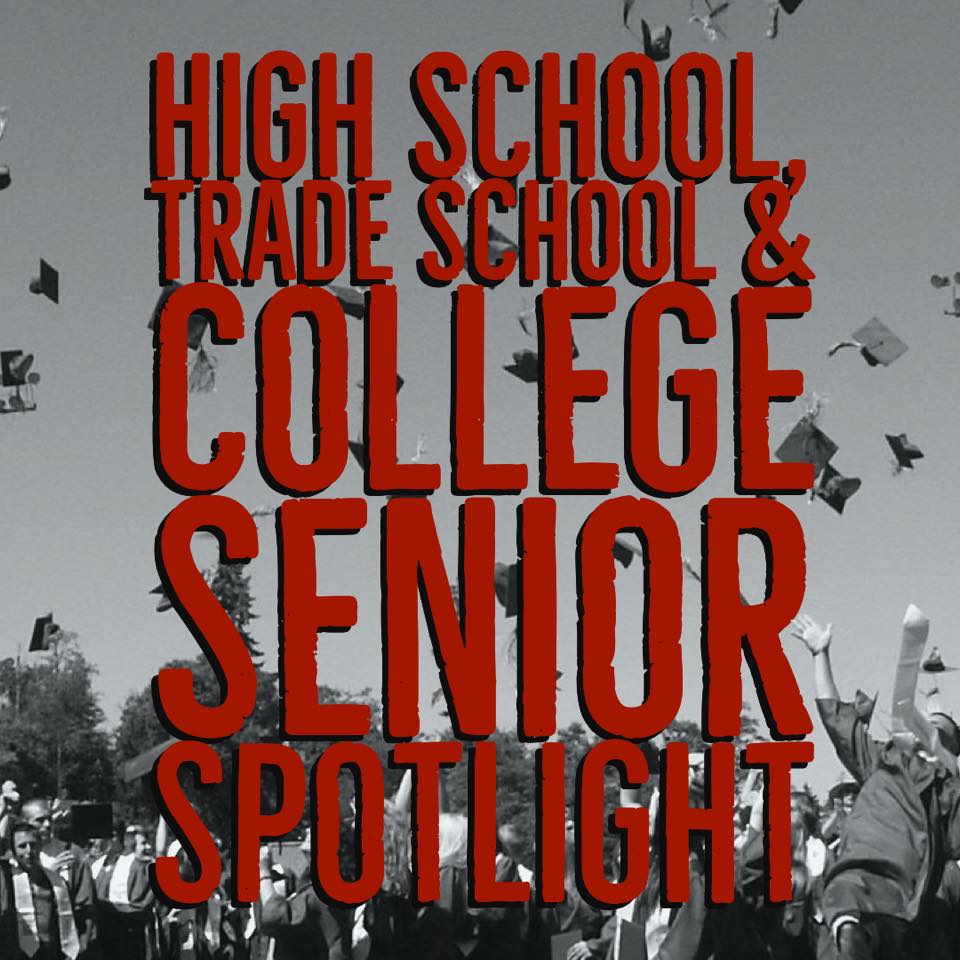 Class of 2021, with graduation day fast approaching and in light of the challenges this past year has presented, I would like to feature graduates throughout the 35th Senatorial District on my (Facebook) page in May and June. It's a chance to recognize those who have persevered through unprecedented times and remained focused on their future goals and celebrate their accomplishments.
Do you know of someone graduating from high school, trade school or college from Bedford, Cambria or Clearfield counties that has made an impact on their community, accomplished a goal, been accepted to a college or technical school, joined the armed forces, or any other amazing accomplishments? If so, please visit https://www.facebook.com/senatorwaynelangerholcjr.
Rural Veteran Outreach Event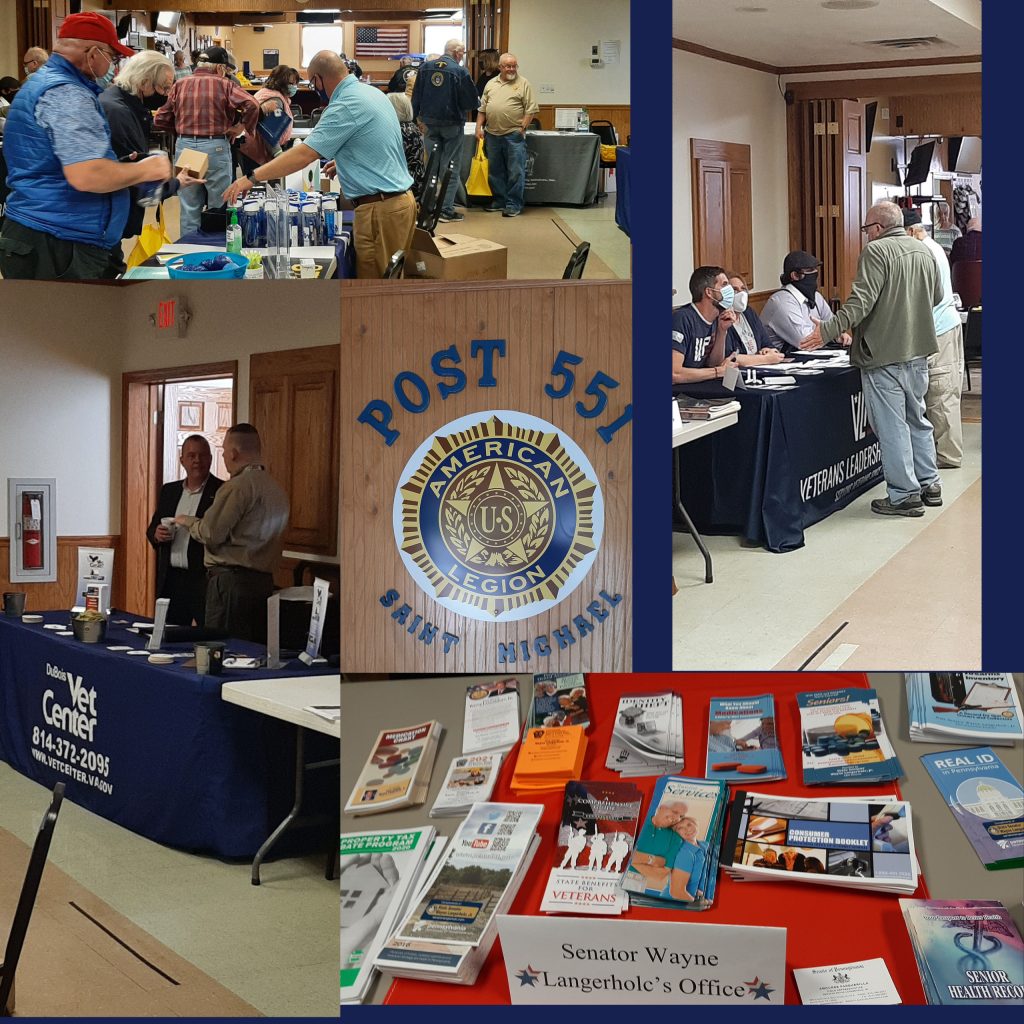 Veteran Community Initiatives (VCI) held a successful event this week that my staff attended. VCI's goal is to connect with veterans and let them know what programs and assistance are available to them.
PennDOT Asks for Public Comments on Future Funding Options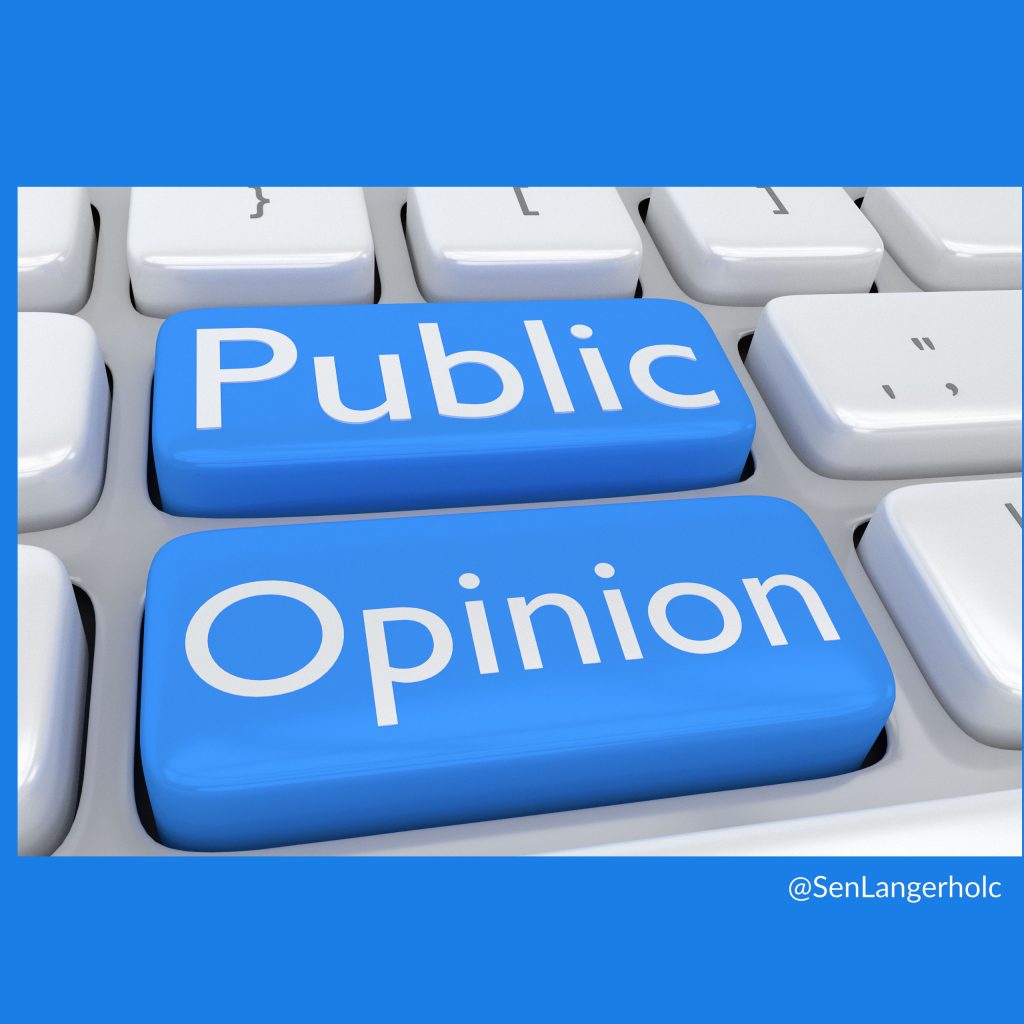 PennDOT is collecting public comments on alternative funding options to support the Commonwealth's transportation system. On April 29, 2021, PennDOT issued a draft report entitled "Alternative Funding: Planning and Environmental Linkages (PEL) Study", which is a planning tool to evaluate complex funding options such as bridge tolling, managed lanes, congestion pricing, etc. To learn more about the PEL Study, I convened a public hearing on May 12, 2021, to collect testimony from PennDOT. You can watch the 1-hour hearing here.
If you are interested in submitting public comments by June 1, 2021, there are a few ways your voice can be heard. You can click here to access the on-demand virtual meeting, which includes a comment form at the bottom of the website. You can also submit public comments by emailing or calling PennDOT's hotline at 717-325-6129. Last, PennDOT is holding a telephone town hall on May 25, 2021, and you can click here to access more details on how to receive the call-in information.
As Chairman of the Senate Transportation Committee, I have held numerous meetings and public hearings on PennDOT's plan to privatize and toll bridges on the interstate system. I am very concerned with the size, scope and precedent of this 30-year bridge tolling plan, which was approved by the Public-Private Transportation Partnership (P3) Board on November 12, 2020. Therefore, I introduced Senate Bill 382 to reform the P3 statute to bring transparency, public input and a proper checks-and-balance on PennDOT's power. Senate Bill 382 passed the Senate on April 27, 2021, and it was referred to the House of Representative for their consideration. Supporting the Commonwealth's transportation system is a core government service, but we should be more judicious in how the State spends your taxpayer dollars before increasing taxes, fees or tolls on the backs of hardworking families.
Senate Education Moves Two Langerholc Bills
On Monday the Senate Education Committee reported two pieces of legislation I sponsored, Senate Bill 73 and Senate Bill 351, out of Committee.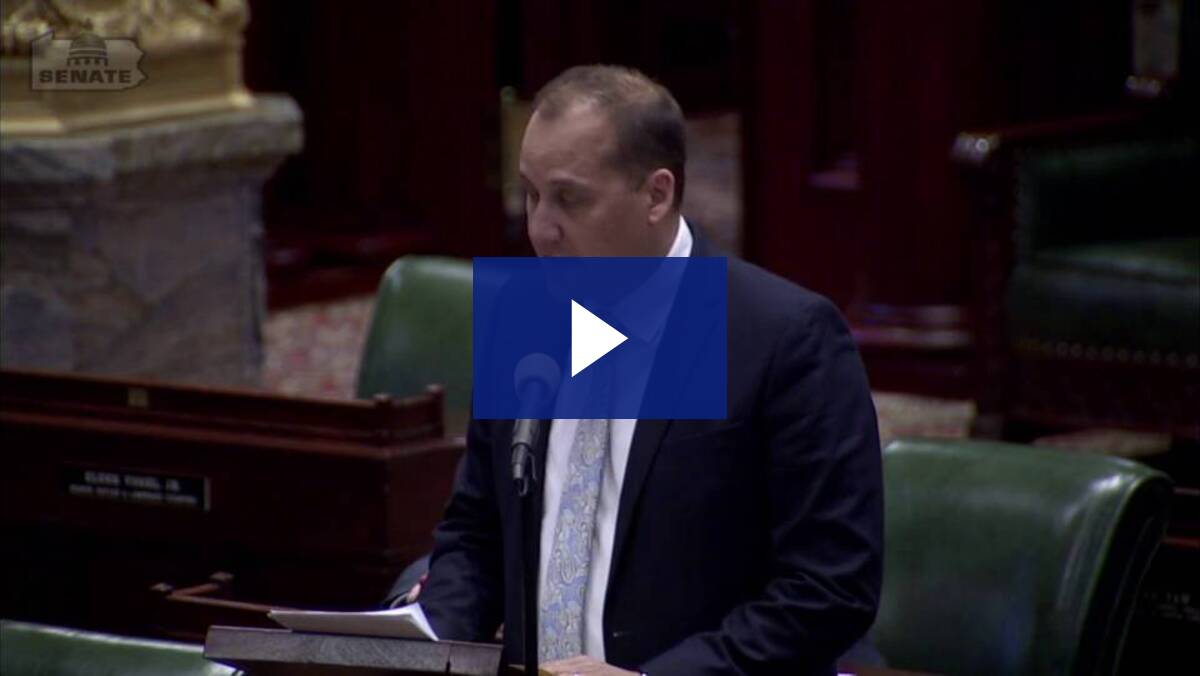 Senate Bill 73 groups on the success of Act 13 of 2020 and establishes a permanent waiver program for school districts within the Commonwealth. This legislation will assist school districts in continuing to invest in their students while eliminating unneeded expenses. Certain provisions of the School Code are not able to be waived by this program, some of those provisions are special education, safe schools, and academic standards.
Senate Bill 351 establishes the Community Engaged Schools for Success Pilot Program within the Commonwealth. This program will encourage schools to partner with community organizations and businesses to assist in their students education and further success. Greater Johnstown School District has established a similar program and it has already seen great success. Students are more engaged and active in the community and are seeing greater success in the classroom.
Senate Bill 73 and Senate Bill 351 will continue to be an asset to school districts moving forward and both bills now go to the full Senate for their consideration.
Senate Passes Senate Bill 147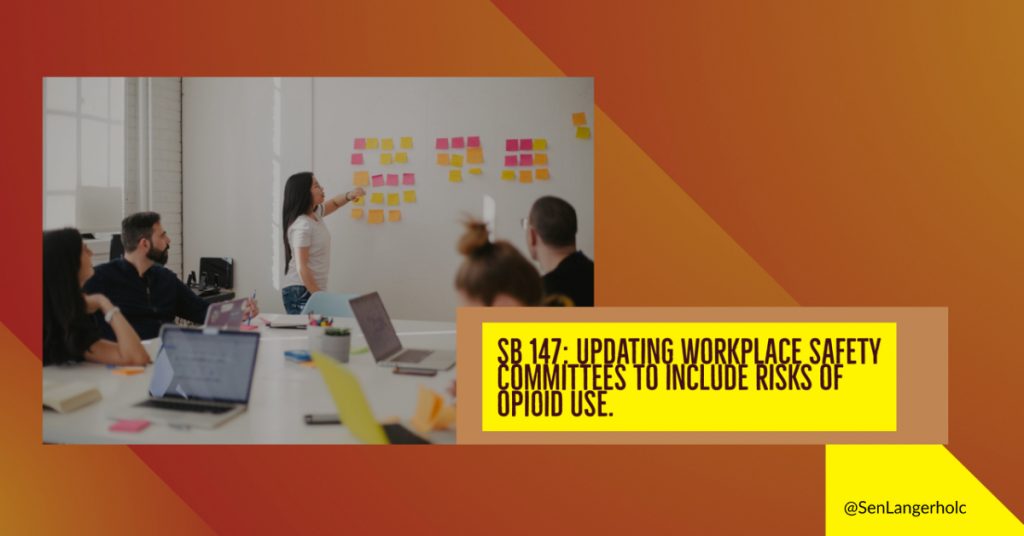 Earlier this week the Senate unanimously passed Senate Bill 147, legislation that I was the prime sponsor of. Senate Bill 147 requires that businesses that have a worker's compensation safety committee include information regarding the risks of opioid use. This legislation will serve as another tool in the toolbox in ending the opioid epidemic that has plagued our Commonwealth. Senate Bill 147 now heads to the House of Representatives for their consideration.
Senate Approves Plan to Offer Additional Year of Education Due to COVID-19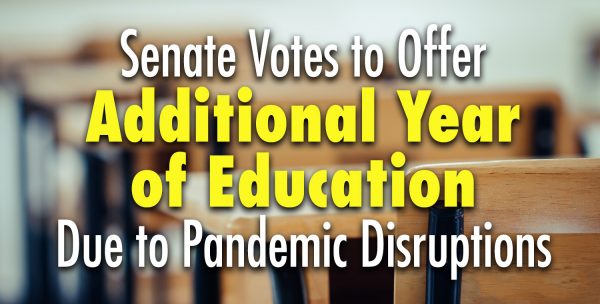 Parents would have the option to allow their children to repeat a grade level due to the learning disruptions created by COVID-19 under a bill approved by the Senate this week.
In current practice, the decision on whether to hold a student back is made solely by the child's school and teachers. Senate Bill 664 would give parents the option to make that decision for the 2021-22 school year since they are in the best position to gauge their child's development and educational needs after students have spent much of the past year learning at home.
It would also allow parents to extend enrollment in special education programs for an extra year, preventing students with special needs from aging out of the system at age 21.
Senate Acts to Preserve Prescription Drug Assistance for Seniors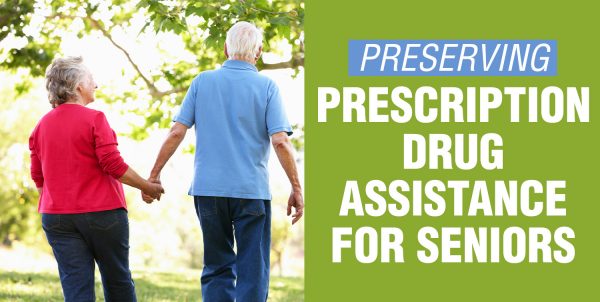 The Senate adopted a plan that will allow thousands of older Pennsylvanians to retain eligibility for prescription drug assistance.
PACE and PACENET are the state's prescription drug assistance programs that provide life-sustaining medications to 257,000 seniors. Eligibility for the programs are based on income. The Social Security cost-of-living adjustment (COLA) for 2021 is estimated to result in almost 5,100 PACE and PACENET cardholders exceeding the income eligibility limits, meaning those seniors will lose their benefits.
Senate Bill 323 extends the current moratorium on increases in income due to a Social Security COLA for PACE and PACENET enrollees for two additional years until Dec. 31, 2023, benefitting 17,800 seniors.
Measure to Boost Donations for Breast Cancer Research Passed by Senate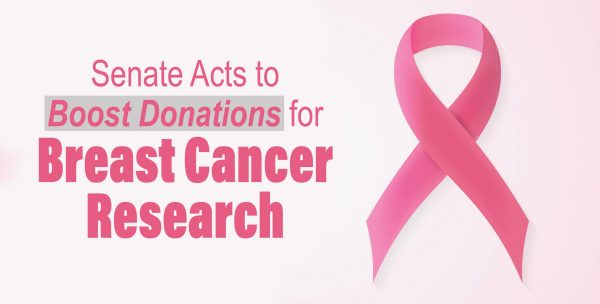 The Senate approved legislation that would allow individuals renewing vehicle registrations or driver's licenses to include an optional $5 donation to the Pennsylvania Breast Cancer Coalition.
An estimated 2,000 women in Pennsylvania and 42,170 women nationwide will die from breast cancer this year, and one in eight women in the United States will develop breast cancer in her lifetime.
The Pennsylvania Breast Cancer Coalition has been leading the fight against breast cancer since 1993. Throughout the years, PBCC has spent more than 1,500 hours on patient advocacy and contributed more than $4.5 million to breast cancer researchers in Pennsylvania.
Tuesday: Emergency Declaration Questions on the Primary Election Ballot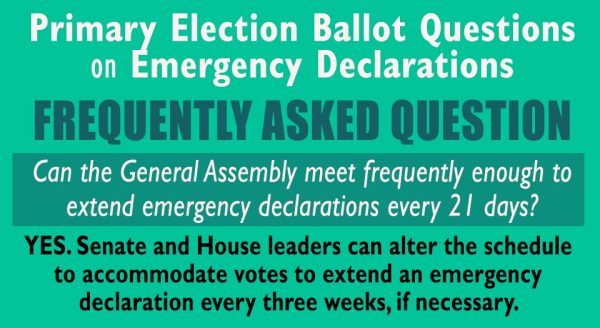 As I've reported to you in previous updates, the May 18 primary election features two proposed constitutional amendments to improve Pennsylvania's emergency declaration process. There has been a great deal of confusion about what the amendments would accomplish.
Here are some answers to frequently asked questions:
Will voting YES on the amendments immediately end the current emergency declaration?
No. Voting YES would only give lawmakers the opportunity to collaborate with the Executive Branch to avoid many of the negative consequences we have seen as a result of Governor Wolf's unilateral actions.
Is the General Assembly able to meet quickly enough to respond to emergencies?
Absolutely. The PA General Assembly proved its ability to move quickly after the governor's COVID-19 shutdown orders, becoming the nation's first legislature to meet virtually. Lawmakers quickly delayed the primary election, authorized small business assistance, enacted local government emergency provisions, removed school mandates and ensured healthcare workers had PPE.
Can the General Assembly meet frequently enough to extend emergency declarations every 21 days?
Yes. Senate and House leaders can alter the schedule to accommodate votes to extend an emergency declaration every three weeks, if necessary.
Would the state risk losing federal money for food assistance and other emergency funding if the amendments are approved?
No. Legislative leaders intend to work with the governor cooperatively and in the best interests of the people of Pennsylvania to preserve access to federal emergency relief funding, while protecting lives and livelihoods.
Will these amendments apply only to the current governor?
No. This would apply to all future governors, Republicans and Democrats.
You can find more information, including ballot wording and opinions from around the state, here.
PA Set to Transition to New Unemployment Compensation System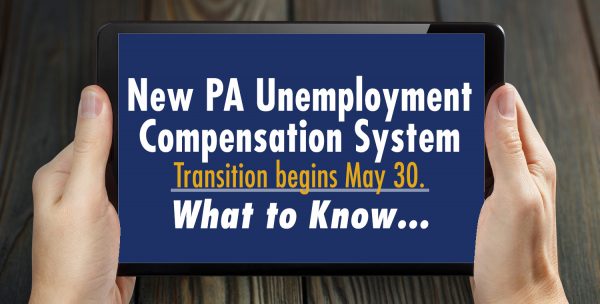 The Pennsylvania Department of Labor and Industry's Unemployment Compensation system is finally ready to move on from outdated technology and will transition to a new system May 30-June 7, with the new system going live June 8.
The system will be offline for several days during next month's transition from an outdated, 40-year-old system to a modern software solution, but department officials say the planned timeline has been positioned to allow most individuals to file their biweekly claims as scheduled.
Find out about disruptions this will cause, and access user guides and virtual workshops, here.
No Answers from Administration on Data Breach Affecting 72,000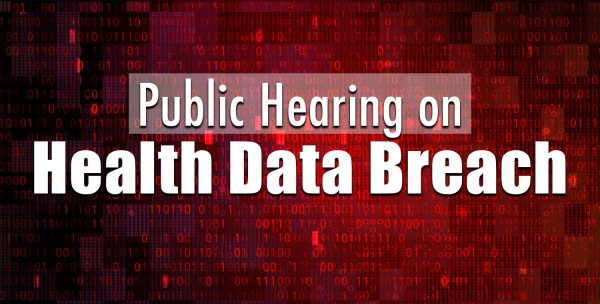 The Senate Communications and Technology Committee convened a public hearing Tuesday to seek answers about a massive data breach of personal health data impacting more than 72,000 Pennsylvanians.
After initially agreeing to testify, Department of Health public officials said they would not testify nor answer questions from members. The committee also invited the third-party vendor that was awarded the $22.9 million state contract for COVID-19 contact tracing, but the company did not participate.
The committee conducted the hearing to read questions into the record and announced it will evaluate all legal options to get answers for impacted citizens.
Taking Time to Honor our Police Officers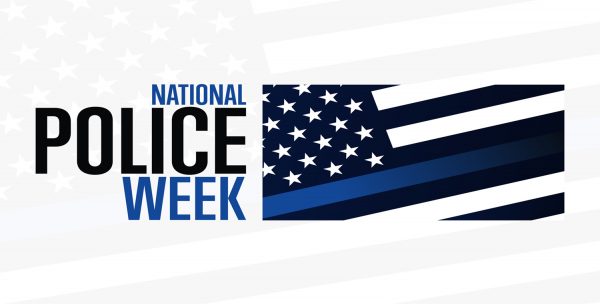 National Police Week runs through Saturday, but recognizing the risk police officers face is a year-round obligation.
Citizens elect lawmakers to pass laws, and society needs police officers to enforce them. It's a dangerous, often thankless job that has to be done, and it takes a special kind of person to step into that role. Please join me in thanking our local police for vital service they provide to our communities.