Bedford District Office Relocated to East Penn Street
Senate Acts to Put the Brakes on PennDOT's Bridge Tolling Plan
Lloyd Roach Named Advocate for PA Amateur Radio Operators
Senior Spotlight
April 2021 Designated as Distracted Driving Awareness Month
SB147 – Bill to Help Employers, Workers to Battle Opioid Abuse
SB556 – Emergency and Law Enforcement Personnel Death Benefits Act – COVID-19 Coverage
Senate Approves Legislation Permitting Essential Family Caregiver Nursing Home Visits During Emergencies
Senate Passes Plan to Establish a New Funding Stream for Pediatric Cancer Research
Senate Approves Program to Train Next Generation of PA Firefighters
Honoring Veterans of Persian Gulf War and Global War on Terrorism
Monday is the Deadline to Register for May 18 Primary Election
Friday is the Final Day to Submit Comments on 2020 General Election
---
Bedford District Office Relocated to East Penn Street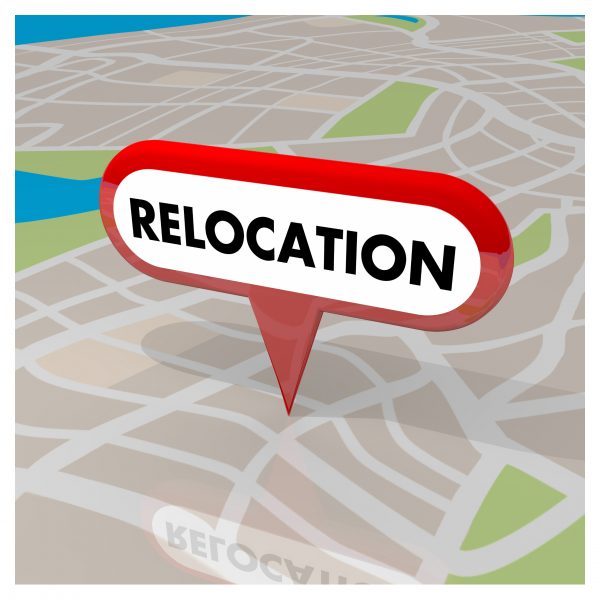 I recently relocated my Bedford District Office to 129 East Penn Street. The office, previously located on 107 South Richard Street, will be open from 9:00 am to 4:30 pm Monday to Friday. The phone number is the same (814) 623-5004.
My district office will remain a conveniently located point of contact for residents who have questions or concerns about government services and agencies. Please stop by one of my offices, email me at wlangerholc@pasen.gov, or call me if I can ever assist you with any problem pertaining to state government.
Some of the services offered include:
Assistance in preparing Property Tax/Rent Rebate claim forms.
Information and problem-solving with insurance programs, such as Medical Assistance and CHIP.
Voter registration forms.
Requests for birth and death certificates.
Fishing and hunting information.
Information on financial assistance for higher education.
PennDOT forms for special tags and driver and vehicle services.
Informational brochures and booklets.
Pennsylvania Personal Income Tax forms.
Pennsylvania road maps.
Requests for copies of legislation, bills and regulations.
Requests for literature for students and senior citizens.
Arranging tours of the State Capitol for individuals or groups.
Unemployment compensation issues.
Senate Acts to Put the Brakes on PennDOT's Bridge Tolling Plan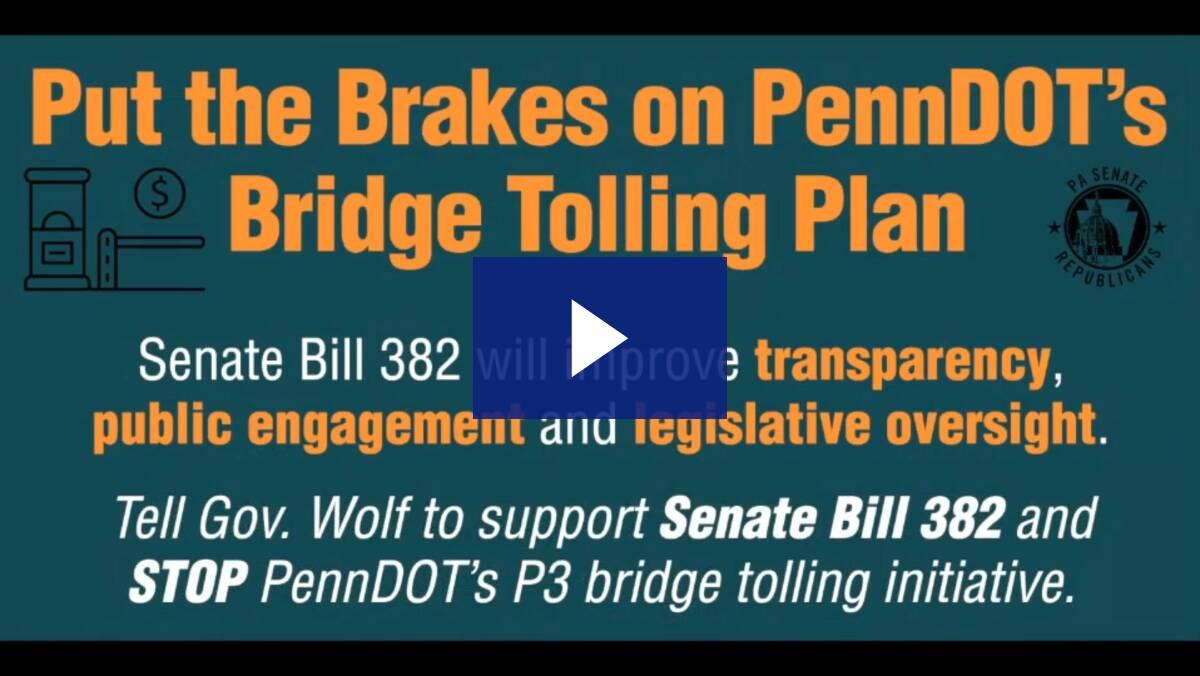 This week the Senate approved a plan launched by Senator Wayne Langerholc, Jr. (R-35) to reform the Public-Private Transportation Partnership (P3) statute and to void the PennDOT Pathways Major Bridge P3 Initiative.
"I remain extremely concerned with the size, scope and precedent this initiative could have on the Commonwealth," said Senator Langerholc, who is the chairman of the Senate Transportation Committee. "A one-page resolution from PennDOT that does not fulfill the conditions required by legislation that created the P3 statute deserves further scrutiny by the General Assembly. The Senate voted today to hit the brakes on this reckless plan. The answer for transportation funding cannot just be to raise taxes or fees on the back of hardworking Commonwealth residents."
Senate Bill 382 will:
Increase transparency by requiring PennDOT to publish a detailed analysis prior to the P3 Board's voting meeting, and mandate PennDOT to distribute a copy of the P3 Board's resolution, with or without a user fee, within 24 hours.
Incorporate public input by creating a new 30-day public comment period prior to the P3 Board meeting.
Create checks and balances on the obscure P3 Board by clarifying any P3 project with a user fee shall be deemed disapproved unless the Governor and General Assembly approve.
Void the PennDOT Pathways Major Bridge P3 Initiative and require reconsideration by the P3 Board following the new process outlined in Senate Bill 382.
The serious gaps in the P3 statute became clear when PennDOT finally announced the details of the proposal three months after the P3 Board meeting. The P3 statute requires a detailed analysis prior to the meeting.
PennDOT will proceed with imposing tolls on the following nine bridges, unless the General Assembly passes Senate Bill 382:
I-78 Lenhartsville Bridge Replacement Project in Berks County;
I-79 Widening, Bridges and Bridgeville Interchange Reconfiguration in Allegheny County;
I-80 Canoe Creek Bridges in Clarion County;
I-80 Nescopeck Creek Bridges in Luzerne County;
I-80 North Fork Bridges Project in Jefferson County;
I-80 Over Lehigh River Bridge Project in Luzerne and Carbon Counties;
I-81 Susquehanna Project in Susquehanna County;
I-83 South Bridge Project in Dauphin County; and
I-95 Girard Point Improvement Bridge Project in Philadelphia County.
Senate Bill 382 was passed out of the Senate with a vote of 28-19. The legislation advances to the House for consideration.
View my floor remarks here.
Lloyd Roach Named Advocate for PA Amateur Radio Operators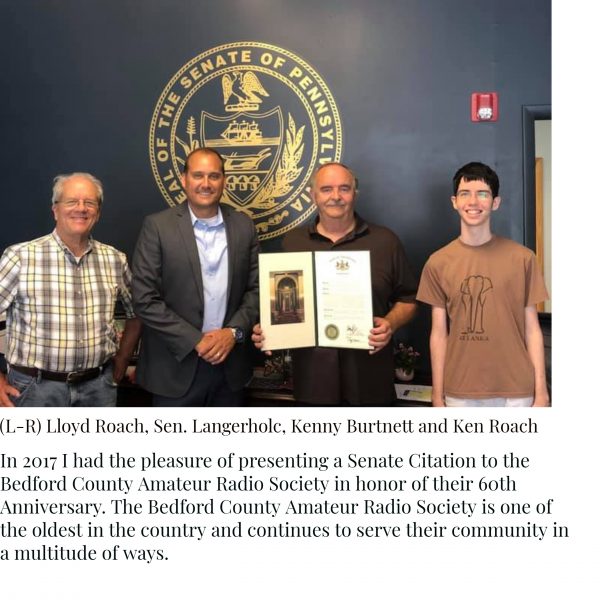 I'm pleased to offer congratulations to Bedford County's own Lloyd Roach on being named the new National Association for Amateur Radio state government liaison officer for Pennsylvania! I've had the opportunity to speak to Lloyd regarding the ham radio operators and the role they play in our emergency management planning. I can think of no one more qualified or more deserving than Lloyd to be an advocate for this organization.
Senior Spotlight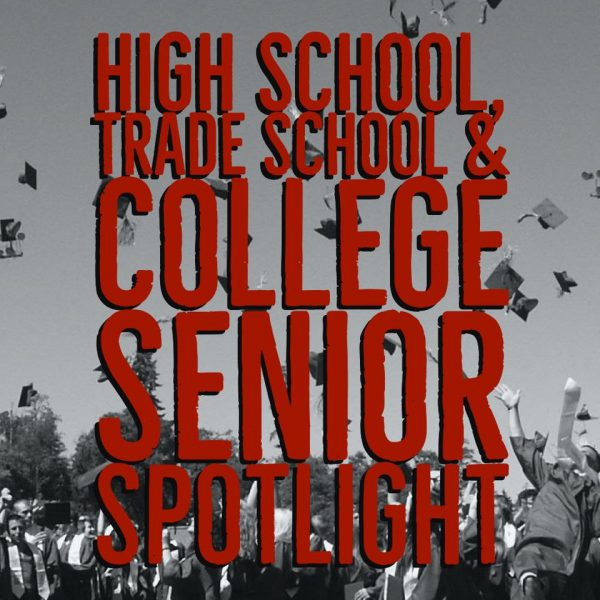 Do you know of someone graduating from high school, trade school or college from Bedford, Cambria or Clearfield counties that has made an impact on their community, accomplished a goal, been accepted to a college or technical school, joined the armed forces, or any other amazing accomplishments? If so, please visit https://www.senatorlangerholc.com/senior-spotlight/.
Class of 2021, with graduation day fast approaching and in light of the challenges this past year has presented, I would like to feature graduates throughout the 35th Senatorial District on my (Facebook) page in May and June. It's a chance to recognize those who have persevered through unprecedented times and remained focused on their future goals and celebrate their accomplishments.
April 2021 Designated as Distracted Driving Awareness Month
Distracted driving is one of the fastest growing safety issues on the roads today. Distracted drivers aren't just a threat to themselves; they are a danger to everyone else on the road.
SB147 – Bill to Help Employers, Workers to Battle Opioid Abuse
This week the Senate Appropriations Committee unanimously reported out of committee SB 147, which will require Workers' Compensation Safety Committees to incorporate the risks of opioid use into their program. This important legislation now heads to the full Senate for consideration.
This week in the Senate Veterans Affairs & Emergency Preparedness Committee SB556 cosponsored by Senator Stefano and myself would ensure that law enforcement officers, fire fighters, ambulance or rescue squad members, and members of the National Guard remain eligible for the Emergency & Law Enforcement Personnel Death Benefits Act should they pass away from COVID-19.
Senate Approves Legislation Permitting Essential Family Caregiver Nursing Home Visits During Emergencies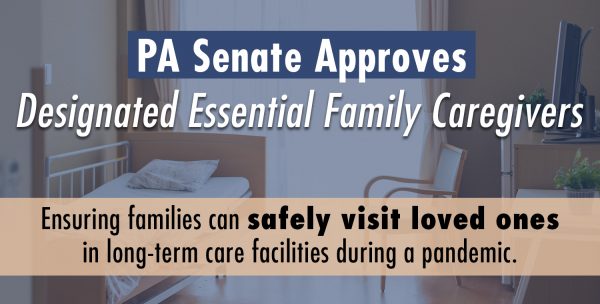 The Senate approved legislation to allow a family member or other designated person to visit and care for a long-term care facility resident during a disaster emergency involving a communicable disease.
During the COVID-19 pandemic, many residents of such facilities have been denied the ability to see and receive care from their loved ones, causing traumatic distress.
The legislation allows long-term care facilities to designate Essential Family Caregivers for regular visits. A participating facility must follow necessary health precautions outlined by federal and state governments.
Senate Passes Plan to Establish a New Funding Stream for Pediatric Cancer Research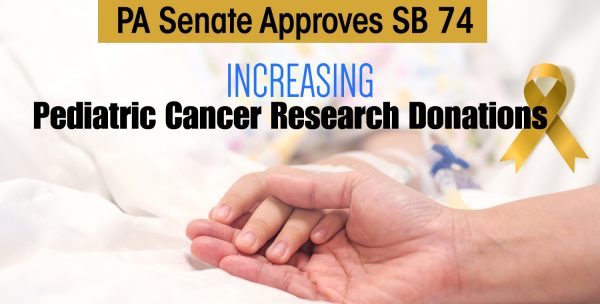 More than $100 million in private donations over the next 10 years could be raised to support childhood cancer research under a bill passed by the Senate.
The legislation establishes a tax credit program for qualifying donations to a Pennsylvania pediatric cancer research hospital. The program would be capped at $10 million per year over the next 10 years.
More children die from cancer than any other disease and currently, only 4 percent of National Cancer Institute research dollars are spent on pediatric cancer. Since 1975, pediatric cancer incidence rates have increased every year.
Senate Approves Program to Train Next Generation of PA Firefighters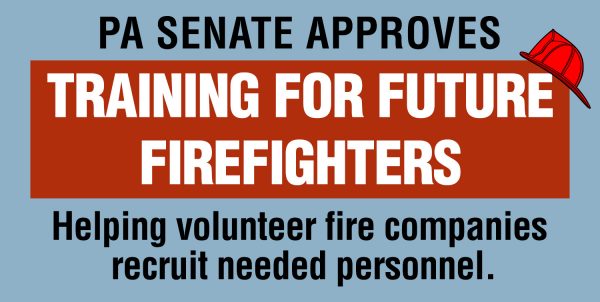 The Senate approved creation of a pilot program to train high school students interested in firefighting and help alleviate the pressing need for volunteer firefighters in Pennsylvania.
According to the bipartisan SR 6 report on the serious problems facing volunteer fire companies, Pennsylvania is experiencing a severe shortage of volunteer firefighters. The current number of volunteers is down to less than 15 percent of the number in the 1970s.
The legislation creates a pilot program for Pennsylvania community colleges and universities to give interested high school students training in firefighting. The goal is to demonstrate that students receiving training will show an interest in becoming the next generation of firefighters. The bill requires a follow-up study to measure the program's success.
Honoring Veterans of Persian Gulf War and Global War on Terrorism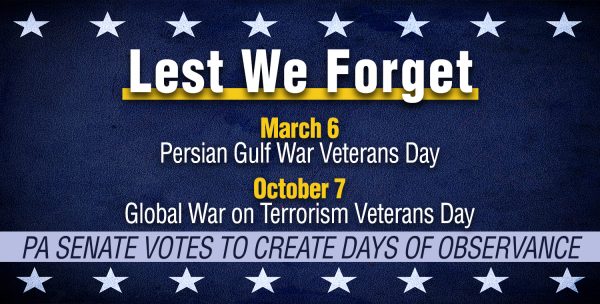 Two new designations could honor veterans of the Persian Gulf War and the Global War on Terrorism under legislation recently approved by the Senate. The bill would designate March 6 as Persian Gulf War Veterans Day and October 7 as Global War on Terrorism Veterans Day.
Under the bill, the governor would be required to encourage schools to observe the contributions of veterans in these conflicts. However, the observations would not be mandatory for schools.
Monday is the Deadline to Register for May 18 Primary Election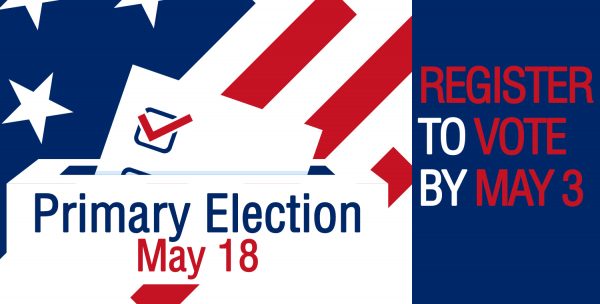 Monday, May 3 is the last day to register to vote in the May 18 primary election.
You can register to vote online, by mail or at several government agencies.
Other Key Dates:
May 11, 5 p.m. – Applications for a mail-in or absentee ballot must be received by your county election board.
May 18, 8 p.m. – Voted ballots must be received by your county election office.
Friday is the Final Day to Submit Comments on 2020 General Election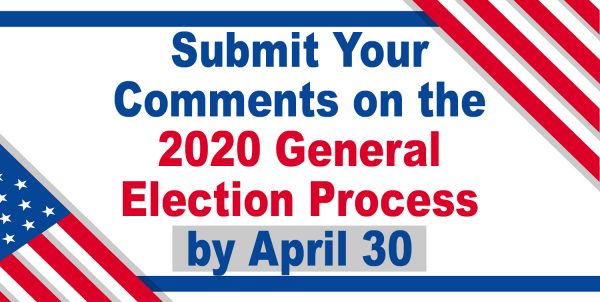 Friday is the final day for Pennsylvanians to share their experience from last year's election with the Senate Special Committee on Election Integrity and Reform.
The surveys seek input from Pennsylvanians who voted by mail or in person in 2020.
The committee is expected to use the survey responses and testimony gathered during its series of public hearings to produce a report with recommendations that will be presented to the General Assembly.