In this Update:
Budget Hearing with PennDOT
Upcoming Events in Senate District 35
Local Farmers Visit Harrisburg
9-1-1 Dispatchers Week in Centre County
Safely Dispose of Unused Prescriptions on April 22
Farmers, Help PA Claim Federal Funding
State Grant Deadline is May 1 for PA College Students
Complete an Annual Renewal to Maintain Insurance Coverage
---
Budget Hearing with PennDOT
During the PA Senate Appropriations hearing with Pennsylvania Department of Transportation, I outlined my frustration with the clear hypocrisy that is allowing Philadelphians to skirt the vehicle emissions program while law-abiding citizens in Cambria County are forced to follow the vehicle emissions program. Cambria County has consistently met the air quality standards while Philadelphia has not. To view the full hearing visit here.
Upcoming Events in Senate District 35
Blood Drive: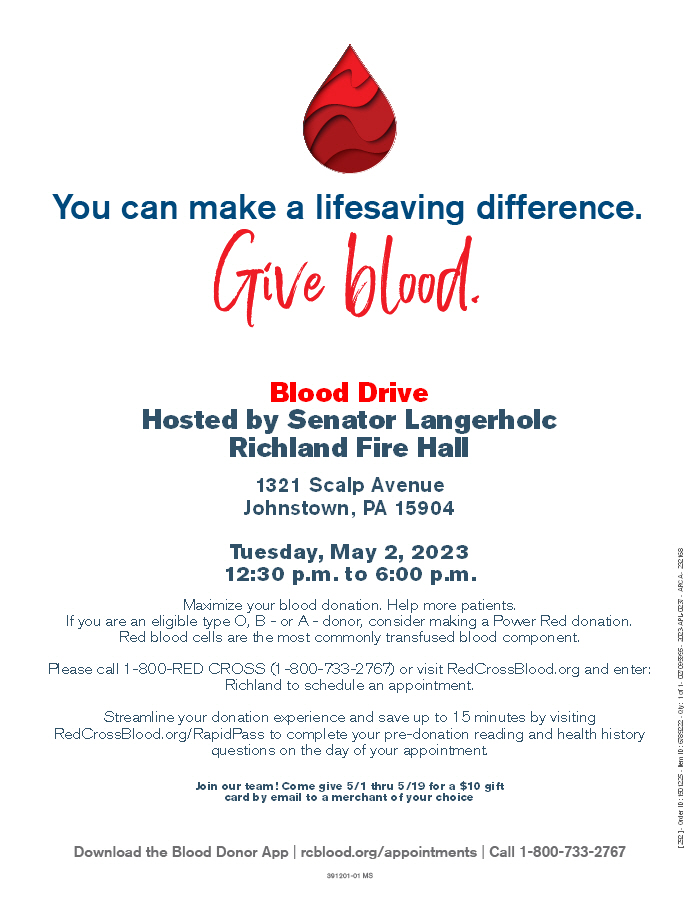 Please help us save lives by registering to donate during our Blood Drive on May 2nd from 12:30pm – 6pm at the Richland Fire Hall on Scalp Avenue in Johnstown. To schedule an appointment visit here, enter RICHLAND and scroll down to find May 2nd.
Cambria County Residents: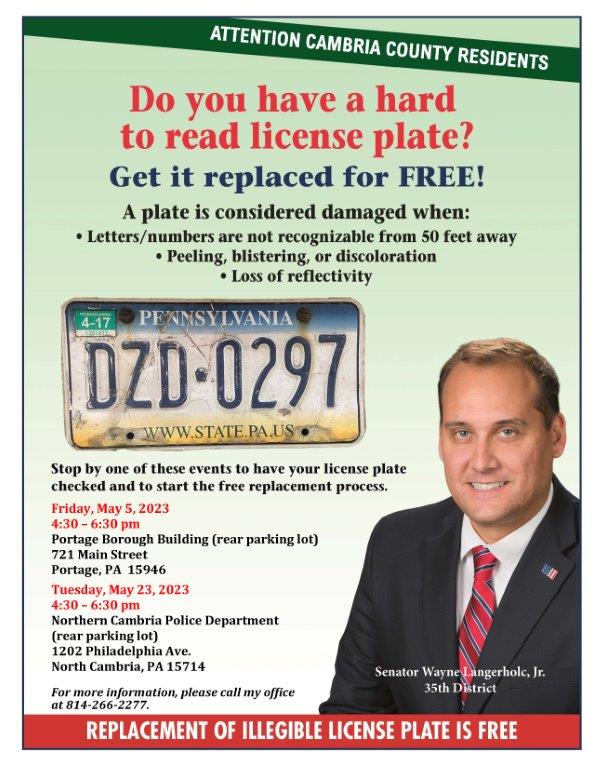 We will be at the Portage Borough Building on May 5th and at the Northern Cambria Borough Police Department on May 23rd for license plate replacement events. We will also be holding replacement events in Ebensburg and Johnstown!
Centre County Residents: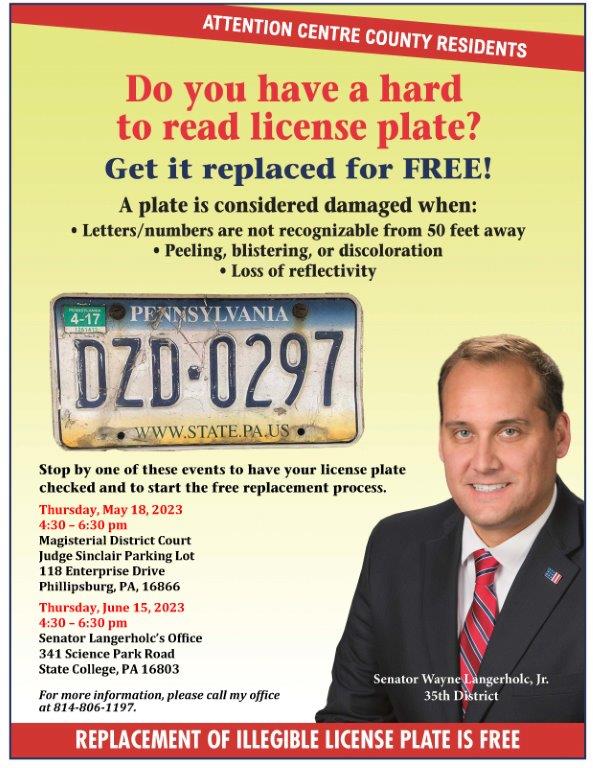 License Plate Replacement Events are scheduled for May 18th in Phillipsburg and June 15th at my office in Ferguson Township.
Clearfield County Residents: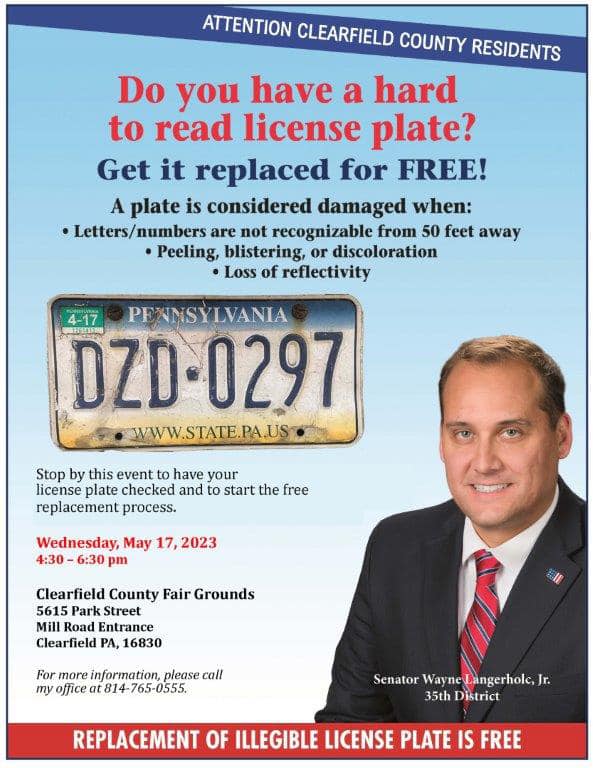 On May 17th, I will be hosting a License Plate Replacement Event at the Clearfield County Fair Grounds from 4:30 – 6:30 pm.
Attention Non-Profits: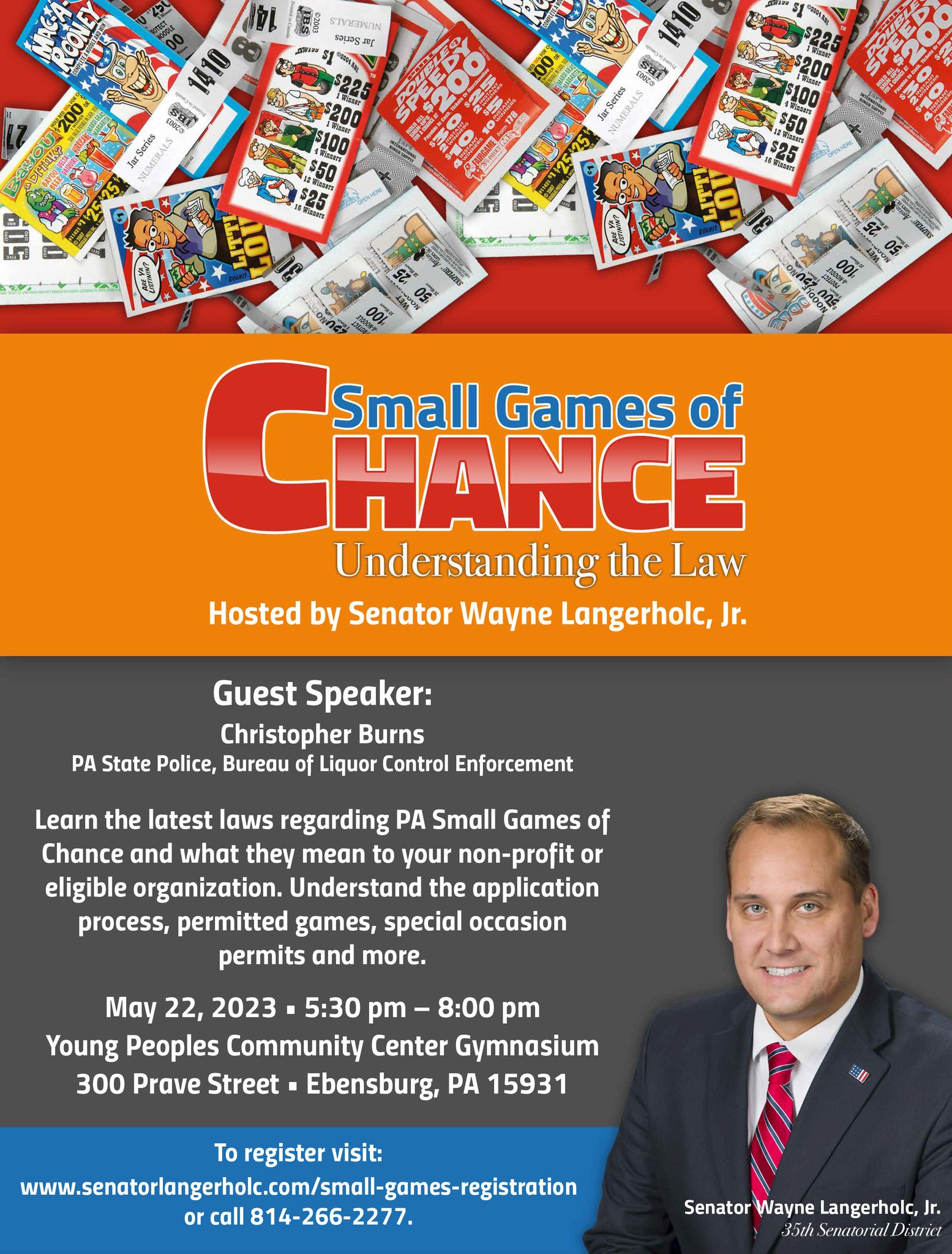 Please join me on May 22nd from 5:30pm – 8:00 pm at the Young Peoples Community Center in Ebensburg for a Small Games of Chance Seminar presented by PA State Police, Bureau of Liquor Control Enforcement. To register visit here.
Local Farmers Visit Harrisburg

I met with farmers from across the 35th Senatorial District as part of the Pennsylvania Farm Bureau State Legislative Conference. I was joined by PA State Rep. Jim Rigby and PA State Rep. Dallas Kephart to learn about the top issues facing the agriculture community and the path forward to solving those issues. After the meeting, I joined the group at the Pennsylvania Farm Bureau's Legislative Luncheon where Acting Secretary of Agriculture Russell Redding and Governor Josh Shapiro discussed the Administration's priorities related to agriculture. I look forward to this summer for the legislative farm tours occurring in Cambria, Centre, and Clearfield Counties!
9-1-1 Dispatchers Week in Centre County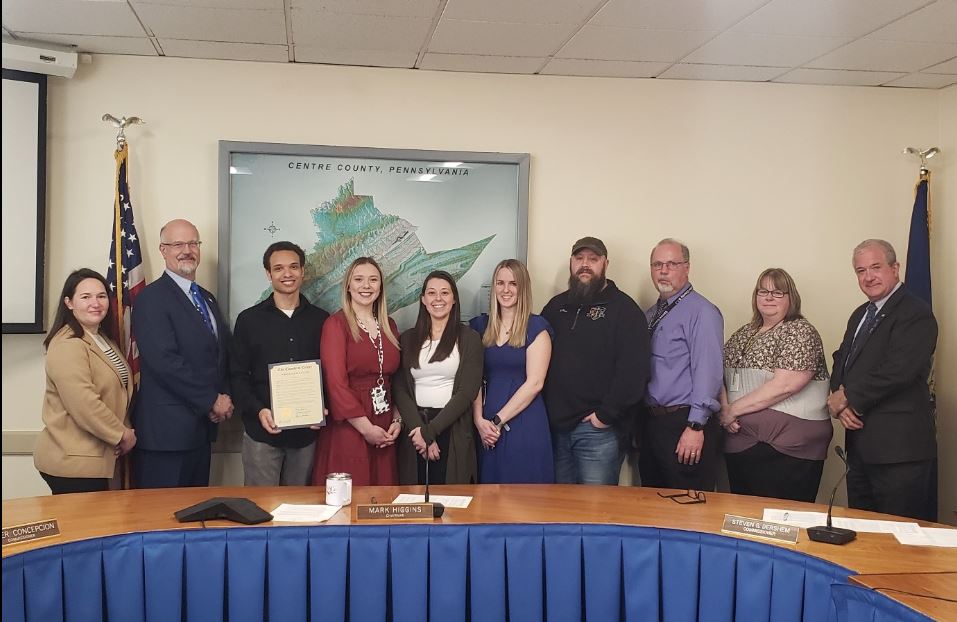 The Centre County Commissioners proclaimed April 9-15, 2023, as 9-1-1 Dispatchers Week in Centre County. Join me in thanking these men and women for their devotion to their community. It is comforting to know that in times of emergency they will be on the other end of the line letting us know help is on the way.
Safely Dispose of Unused Prescriptions on April 22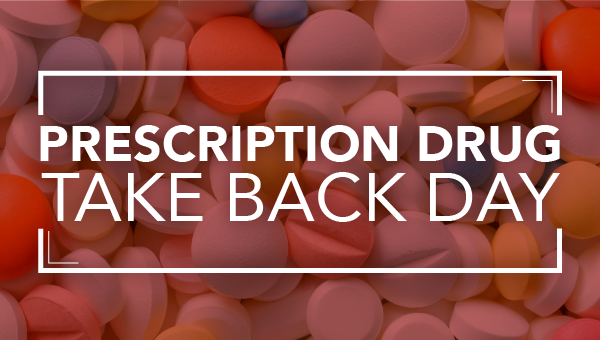 Conveniently remove opioids and other unused medicines from your home on Saturday, April 22, as part of the National Prescription Drug Take Back Day.
More than 13 tons of prescription drugs were disposed of across Pennsylvania in the Prescription Drug Take Back Day held last October.
Find a location to safely dispose of unused drugs here.
Farmers, Help PA Claim Federal Funding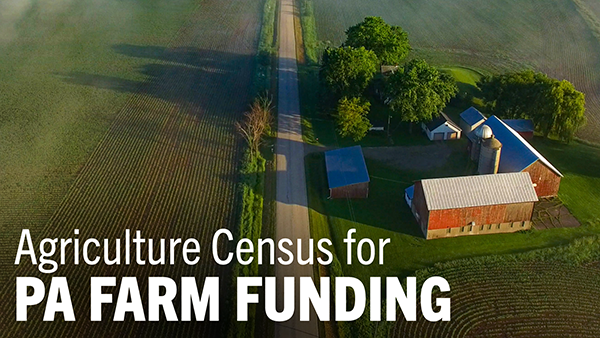 The United States Department of Agriculture (USDA) is collecting responses for the 2022 Census of Agriculture, which impacts funding priorities for numerous programs. Any farmers who have not returned their questionnaires are encouraged to respond by mail or online here.
In addition to directing the use of tax dollars, the census data also informs decisions about policy, farm and conservation programs, infrastructure and rural development, research, education and more.
State Grant Deadline is May 1 for PA College Students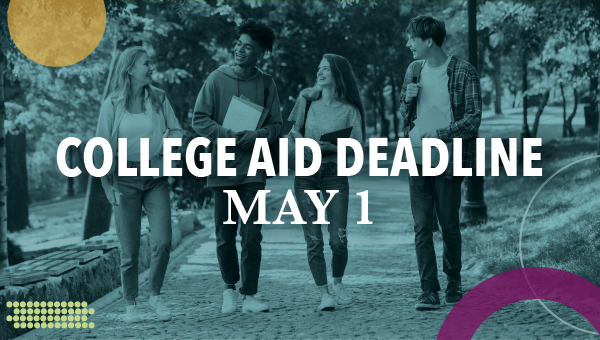 The deadline for students and families to submit their applications for the 2023-24 Pennsylvania State Grant program is May 1. This deadline applies to all renewal applicants and first-time applicants who plan to enroll in a degree program or other college or university (excluding community colleges).
To apply for a Pennsylvania State Grant, applicants must first complete the 2023-24 Free Application for Federal Student Aid (FAFSA). Applicants can access the FAFSA online at www.PHEAA.org/FAFSA or www.fafsa.gov. Completing the FAFSA online saves time and reduces application and processing errors.
Students and families with questions about the FAFSA or the State Grant Program can call 800-692-7392 for personal assistance.
Complete an Annual Renewal to Maintain Insurance Coverage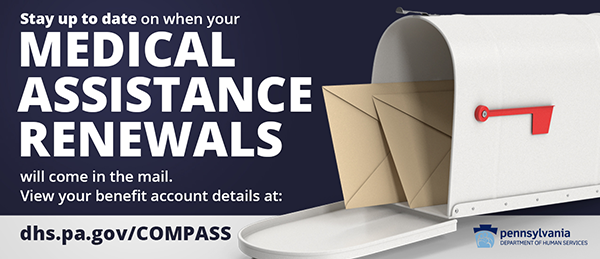 All Medical Assistance (MA) and Children's Health Insurance Program (CHIP) recipients must complete an annual renewal to keep coverage. Pennie, Pennsylvania's state-affiliated health insurance marketplace, offers financial assistance to lower the cost of health and dental coverage. It can help ensure continuous coverage for Pennsylvanians who have lost or are losing MA benefits.
Approximately 30-45 days before Medicaid recipients' renewal date, they will receive their renewal packet in the mail. This must be completed and returned as soon as possible. They can also complete their renewal online via COMPASS or over the phone.
People who are no longer eligible for Medicaid may have options for coverage available through Pennie and CHIP.

If you are not already subscribed to this newsletter please sign up here.