In this Update:
Tour of Galliker Dairy Company
American Council of Engineering Companies of Pennsylvania Government Affairs Breakfast
Northern Cambria Satellite Office
Budget Hearings Begin March 20
Examining Government Cloud-Based Cybersecurity
DMVA Mobile Outreach Vans to Serve Vets
PennDOT Invites Public Feedback on Transportation
Beware of the Secret Shopper Scam
Happy St. Patrick's Day!
---
Thank you to the constituents from Centre County who attended my open house on Monday! It was great to meet so many of you. I look forward to working with you.
Tour of Galliker Dairy Company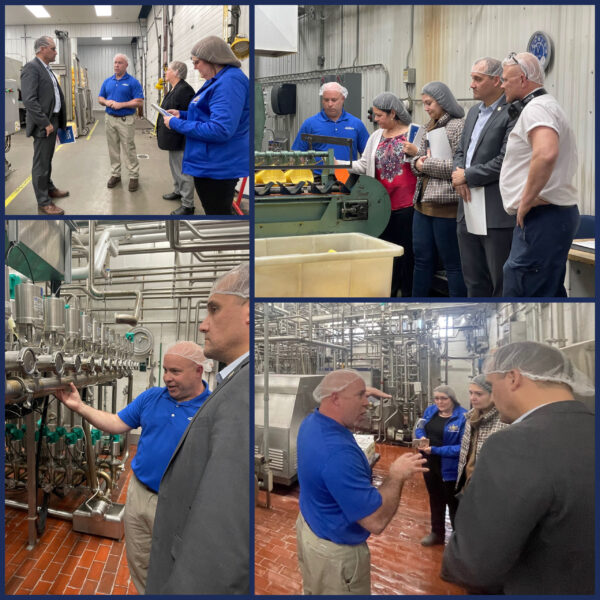 I toured Galliker Dairy Company and learned about their impressive operation.
American Council of Engineering Companies of Pennsylvania Government Affairs Breakfast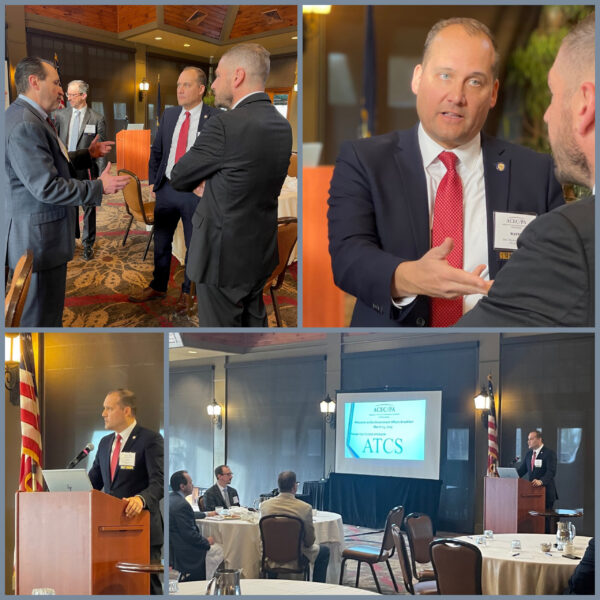 This week, I spoke at the American Council of Engineering Companies of Pennsylvania Government Affairs Breakfast.
Northern Cambria Satellite Office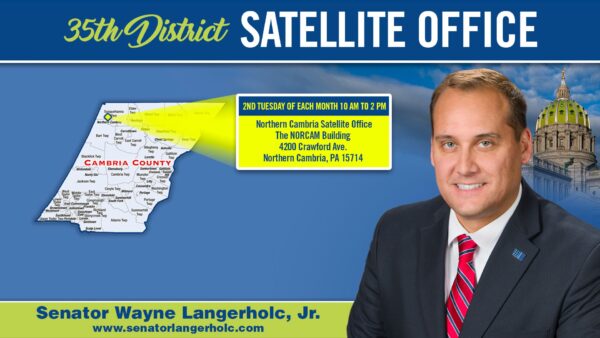 Our satellite office hours in Northern Cambria have been rescheduled to Tuesday, March 21st in the NORCAM Building. Please visit us for any state related issues, my staff would be happy to assist you. If you have any questions, feel free to contact my office at 814-266-2277.
Budget Hearings Begin March 20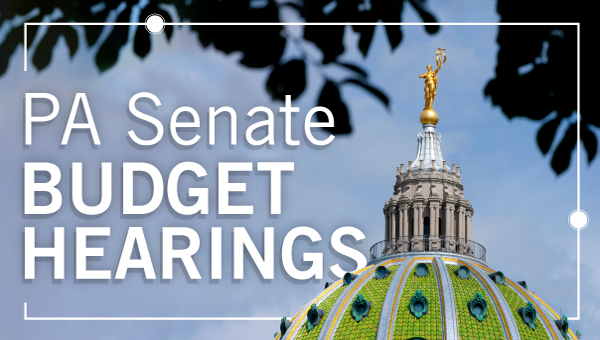 Three weeks of budget hearings held by the Senate Appropriations Committee will begin next week with appearances by the Department of Revenue, Independent Fiscal Office, Department of Conservation and Natural Resources, State Treasurer, Department of Environmental Protection, Auditor General and Office of Attorney General.
The hearings will be used to review Gov. Josh Shapiro's spending plan and ask administration officials about the need for any proposed expenses. From there, a budget that more appropriately reflects the needs of taxpayers can be developed before the constitutional deadline of June 30.
Livestreams of the hearings and daily recaps will be available here, and I will share updates on this important process each week.
Examining Government Cloud-Based Cybersecurity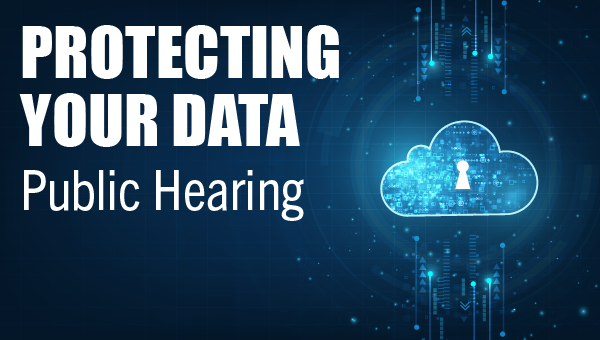 The Senate Communications and Technology Committee brought together information technology experts this week for a public hearing about securing cloud-based data held by state and local governments.
With cloud storage, digital data is stored on servers in off-site locations. The servers are maintained by a third-party provider responsible for hosting, managing and securing data. This data includes personally identifiable information such as tax records, unemployment claims, social security numbers, driver's licenses and more.
Testifiers said the threat to cybersecurity is constant. Pennsylvania's acting Chief Information Security Officer Christopher Dressler testified that, in a recent month, there were approximately 38 billion unauthorized attempts to connect to the state network. He said cloud computing presents cybersecurity benefits for the commonwealth, such as intrusion prevention, malware protection, identity and access controls and encryption. View video and written testimony from today's hearing here.
DMVA Mobile Outreach Vans to Serve Vets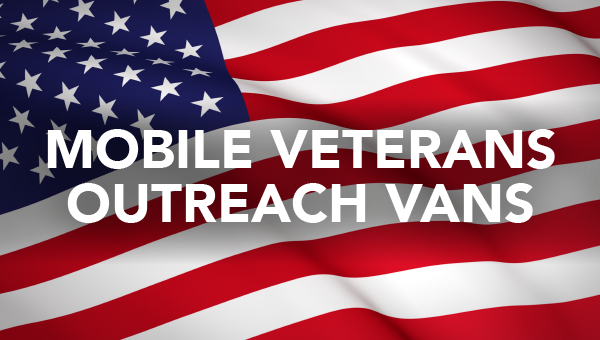 The Pennsylvania Department of Military and Veterans Affairs (DMVA) operates Mobile Veterans Outreach Vans to assist the state's more than 700,000 veterans. DMVA accredited veteran service officers travel the state to help veterans obtain information and initiate benefit claim paperwork.
There is a wide range of federal, state and county benefits available to qualified veterans and their families, and DMVA's team can be an excellent source of information and assistance. Such benefits include service-connected disability compensation, pensions, VA health care benefits, burial benefits, education benefits, vocational rehabilitation, active service bonuses and state nursing home care.
PennDOT Invites Public Feedback on Transportation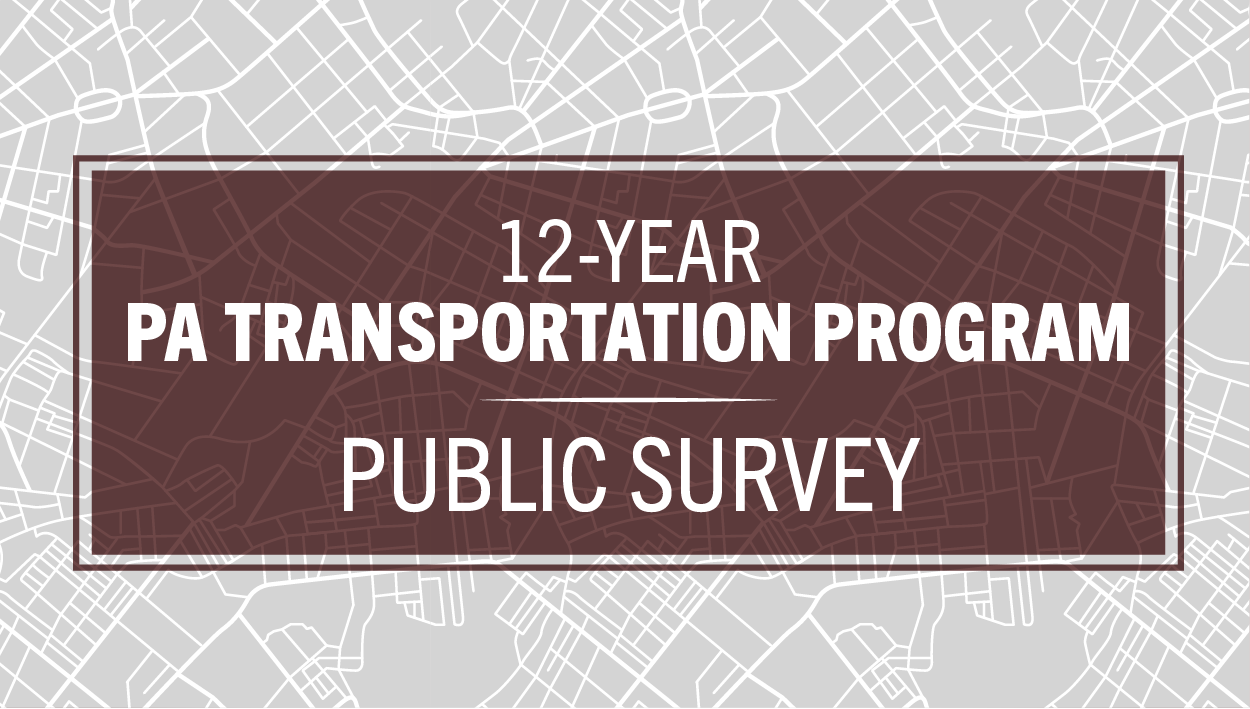 Pennsylvanians are encouraged to submit their feedback using this transportation survey or by emailing comments to RA-PennDOTSTC@pa.gov. Public feedback and survey results will help identify needs and prioritize transportation projects across the state.
PennDOT will also host an online public forum on Wednesday, April 12, from 6:30-8 p.m. Pennsylvanians can ask transportation-related questions to PennDOT leadership and members of the State Transportation Commission during the forum.
The feedback provided will be used to inform Pennsylvania's 12-Year Program, which is updated every two years. It is the first step in the state's transportation program planning process and helps to evaluate the system's performance and opportunities for progress. Learn more about how transportation projects are planned and funded.
Beware of the Secret Shopper Scam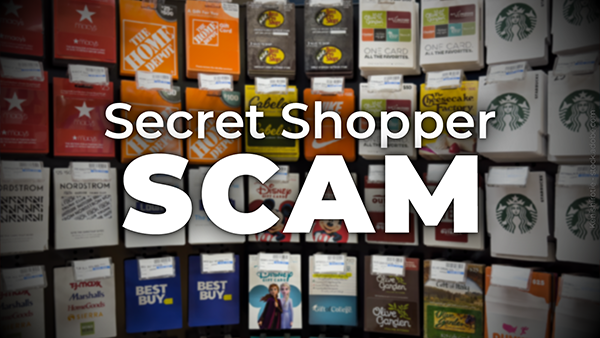 In a current scam, Pennsylvanians are getting text messages, emails and letters inviting them to participate in a research project as a secret shopper without the need for an interview.
A recruiter typically sends a check worth more than the items you buy, so you get to keep the rest as a bonus. They instruct you to deposit the check right away, buy gift cards and provide the scammer with the number and pin on the gift cards. Unfortunately, the check they send is fraudulent and will take a few days to clear. In the meantime, you've made the purchases out of your account and sent them off to the scammer.
Read more about the warning signs of this scam. Consumers with any questions or feel they have been victimized by this scam or any similar scams may submit a complaint with the Office of Attorney General's Bureau of Consumer Protection by visiting the website here, emailing scams@attorneygeneral.gov or calling 1-800-441-2555.
Happy St. Patrick's Day!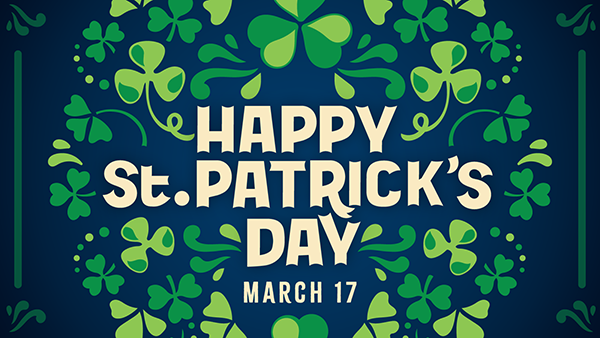 If you are not already subscribed to this newsletter please sign up here.