Dear Friend,
Thank you for taking the time to read my e-newsletter. These periodic updates allow me to keep constituents informed about state and local issues through email without burdening taxpayers with printing and mailing costs.
If you find this information to be useful, I also invite you to visit my website at www.senatorlangerholc.com and on Facebook or Instagram.  If you do not wish to receive these e-newsletters, please click the unsubscribe button at the bottom of the page.  If you would like to contact my office, please go to my web page and click the contact button.  Please do not reply directly to this e-mail.
Senator Wayne Langerholc, Jr

Harrisburg Happenings
Senate Appropriations Committee Hearings
Senate Appropriation Committee Hearings on the Governor's proposed budget started this week. We met and questioned many departments including the Chancellor of the State Systems of Higher Education, the Secretary of Corrections, the Adjutant General of our Commonwealth, Department of Military and Veterans Affairs, the Department of Drug and Alcohol Programs, the Department of Revenue, the Pennsylvania Lottery and the Independent Fiscal Office. Please visit my website at www.senatorlangerholc.com to see the questions I asked the different department heads.
The Appropriations Committee will continue to meet with departments over the next few weeks to make sure we are being fiscally responsible with your taxpayer dollars. The link below will take you to a page listing all of the hearings held to date for you to view:
https://www.pasenategop.com/budget-hearings-summary/
District Happenings
Alum Bank Volunteer Fire Company
I was happy to stop by the Alum Bank Volunteer Fire Company and present Senate Citations to some deserving firemen.
George Beaner has 30 years of distinguished service with the fire company. He has held many positions within the company including Chief, Chief Engineer and Fire Police.
Bradlee Sharp has served the fire company for 10 years and was selected by his peers as firefighter of the year.
I want to thank both of these gentlemen for their distinguished service as well as the entire Alum Bank Volunteer Fire Company for their outstanding efforts on behalf of their citizens.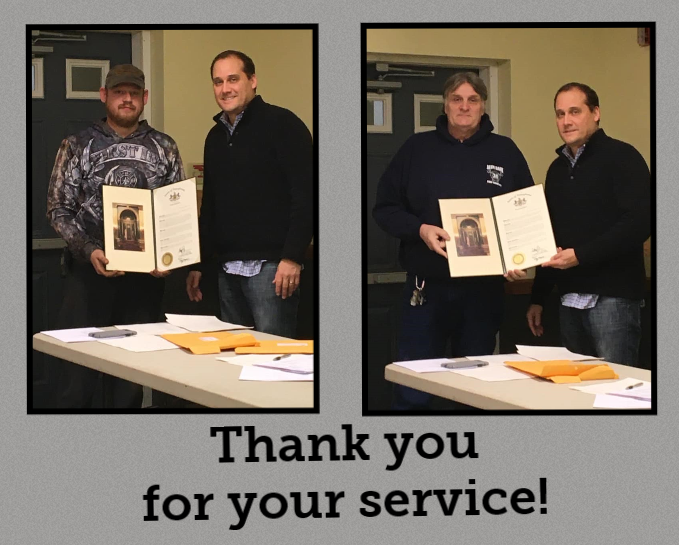 Moshannon Valley Junior/Senior High Town Hall
I was pleased to be part of an Attendance Town Hall at Moshannon Valley Junior/Senior High School. Our communities benefit when our kids are in schools. It was encouraging to see so many parents in attendance interested in how they can work with the school to increase attendance. Thank you for inviting PA State Rep. Tommy Sankey and me to this informative session.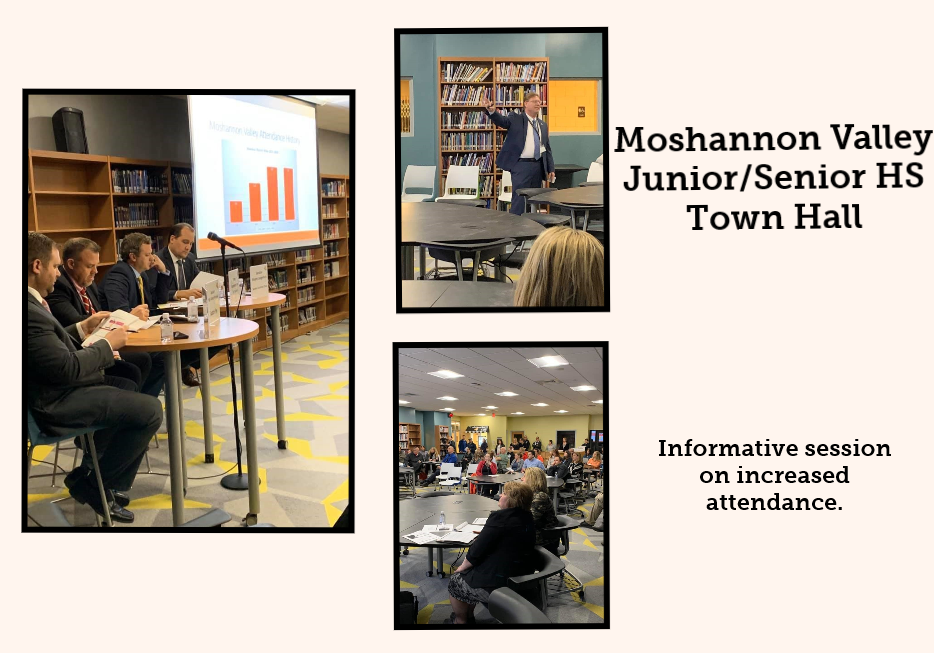 Ribbon Cutting and Grand Opening of Gordmans
A member of my staff attended Gordmans of Clearfield Ribbon Cutting and Grand Opening. Stop in and check out the new layout, merchandise and prices!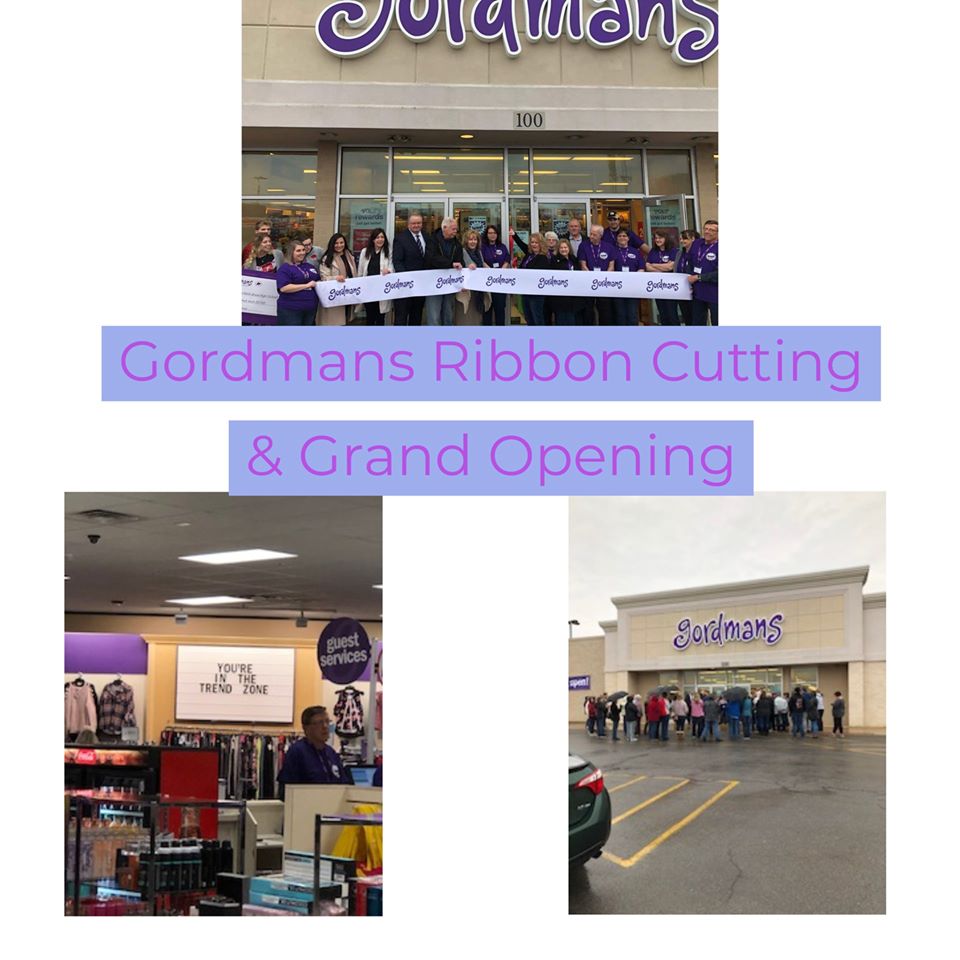 Bishop Carroll Catholic High School Boys Soccer 2019 PIAA District VI Class A Champs
Congratulations to the Bishop Carroll Catholic High School Boys Soccer Team for winning the 2019 PIAA District VI Class A Soccer Championship. It was an honor to meet with the team. Great job on an outstanding season and best of luck next year defending the title!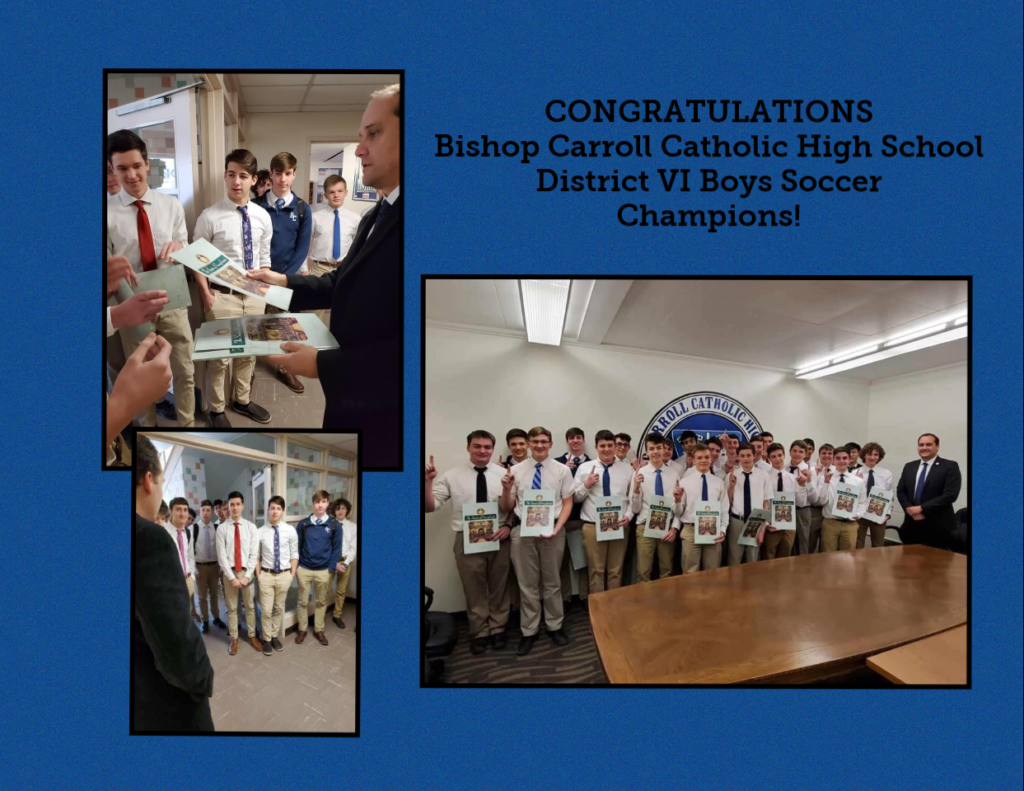 Creating Schools That Work Seminar
I was so very honored to attend the "Creating Schools That Work For Kids" with Eric Sheninger, Senior Fellow and Thought Leader on Digital Leadership with the International Center for Leadership in Education (ICLE). Thank you Richland High School for inviting me to participate in this great seminar.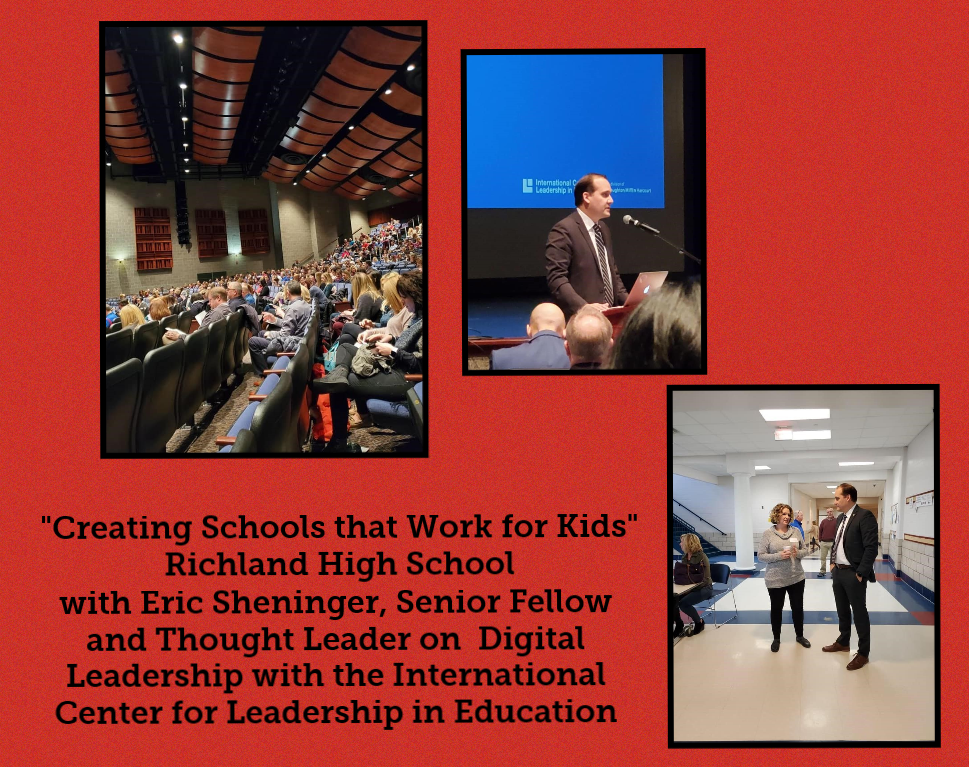 PA State Education Association Meeting
Thank you PSEA – PA State Education Association Central Western Region for inviting me to your meeting. It's always nice to meet with local educators!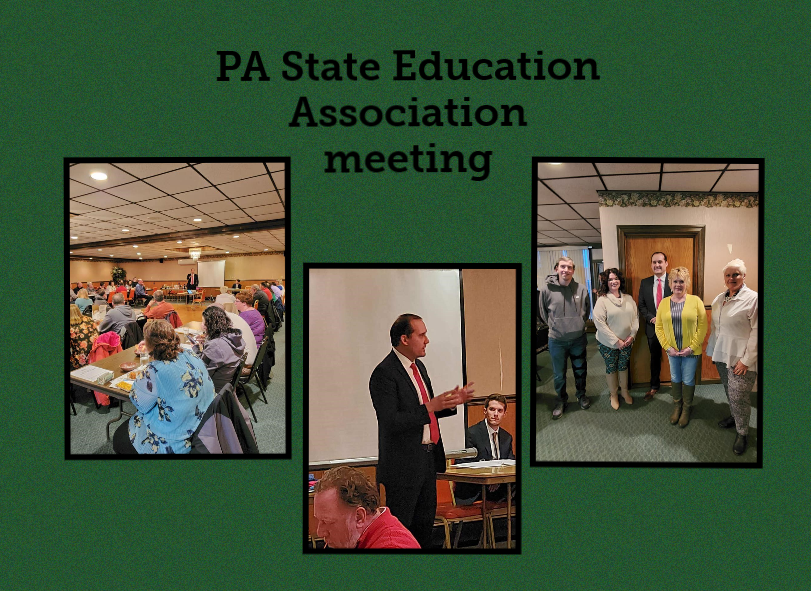 Congratulations Franklin Street United Methodist Church – 200th Anniversary
I presented a Senate of Pennsylvania Citation to Pastor Terry Knipple from the Franklin Street United Methodist Church in Johnstown, as they recently celebrated their 200th Anniversary. The current church was dedicated in 1869, and is one of only four buildings that survived the Johnstown Flood in 1889. I want to congratulate Pastor Knipple and all parishioners of the church on this momentous occasion.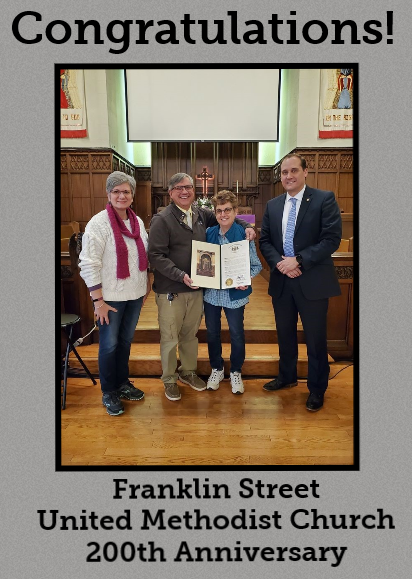 18th Annual Region 4 Pennsylvania Farm Bureau Day
I attended the 18th Annual Region 4 Pennsylvania Farm Bureau Day Membership Recognition Luncheon. Thank you Martin Yahner for the invite to address farmers from our region. I'm proud to advocate on their behalf.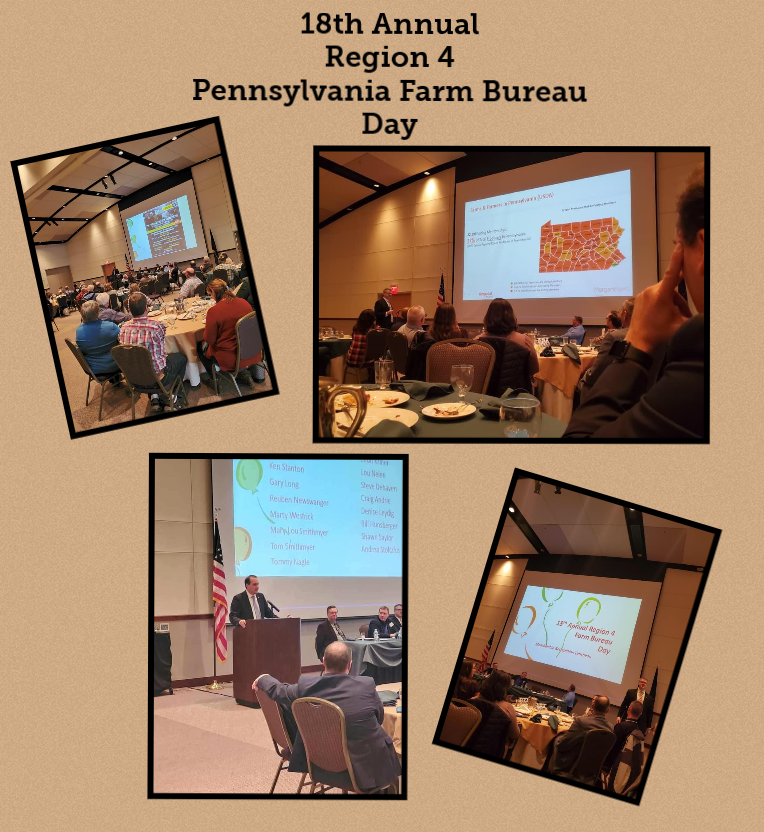 First Lutheran Church of Johnstown – 185th Anniversary
I had the honor of presenting a Pennsylvania Senate Citation to the Reverend Walter Startzel from the First Lutheran Church in Johnstown, Cambria County. The church recently celebrated its 185th anniversary. The congregation has met in a schoolhouse, a warehouse and four churches. The current church on Vine Street was dedicated in 1922.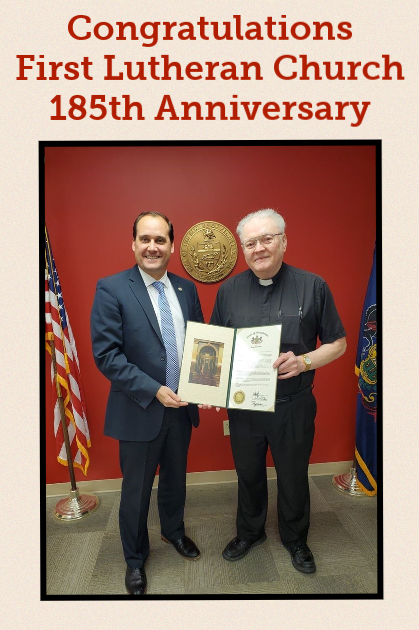 Governor's School for the Sciences – Alex and Gabriella Gibson
It was a pleasure meeting Alex Gibson at Central Cambria School District to discuss the Governor's School for the Sciences. Alex took part in the school last summer at Carnegie Mellon University. Alex is the Student Council President and recently was accepted to University of Pennsylvania. His sister, Gabriella, is applying for an opportunity to attend this summer.
I appreciated the conversation with Alex and Gabriella and wish them very best. They have very bright futures ahead of them.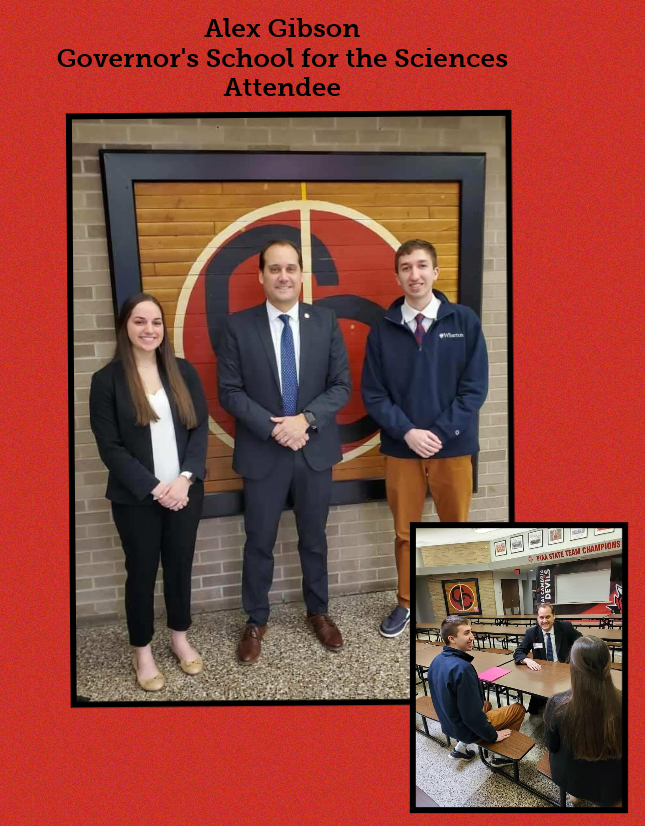 Heart Hall of Fame
While attending the Cambria Somerset Heart Ball, I had the honor of presenting a Pennsylvania State Senate Citation to Dr. Carl Konvolinka as he was inducted into the Heart Hall of Fame by the American Heart Association.
Dr. Konvolinka served as Chair of the Department of Surgery and the General Surgical Residency Program at Conemaugh Memorial Medical Center from 1979 to 1990. To his great credit, he was instrumental in implementing the cardiothoracic and trauma services at the medical center.
Congratulations Dr. Konvolinka!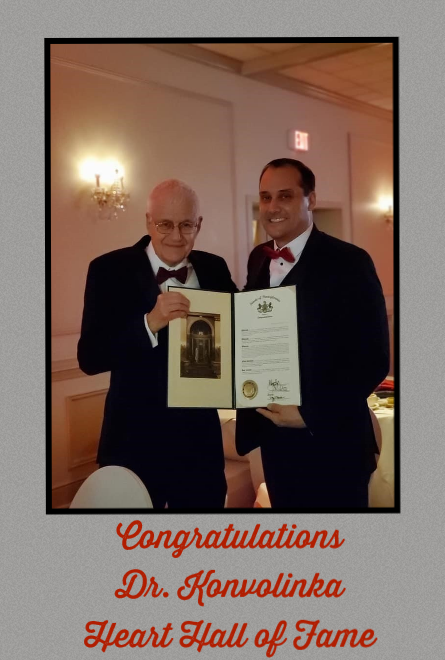 75th Anniversary of flag raising in Iwo Jima
I had the privilege of presenting a Certificate of Recognition in honor of the 75th Anniversary of the flag raising in Iwo Jima.
Sargent Michael Strank immigrated to the United States from Jarabina, Czechoslovakia in 1920 and resided in Johnstown's Franklin Borough.
It was an honor to have Mayor Kovalcikova with us from Slovakia, Sgt. Stank's birthplace. We owe all those who serve our country a debt of gratitude and I am honored to have been part of this recognition.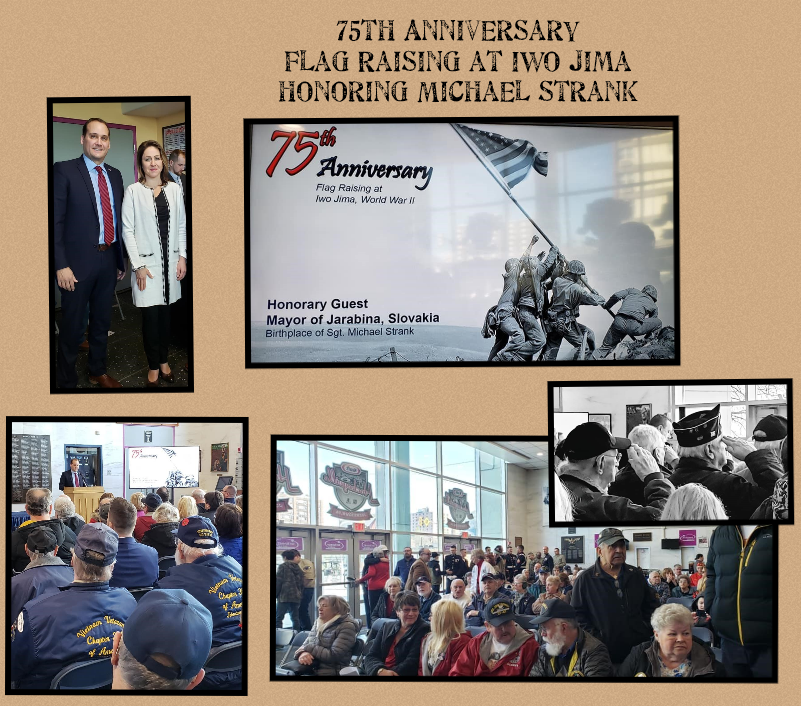 All-Time Winningest Coach in College Wrestling
Congratulations to the University of Pittsburgh at Johnstown's legendary coach, Pat Pecora, on becoming the winningest coach in college wrestling history. It was an honor to present him with a Senate of Pennsylvania Citation. Congratulations Coach Pecora!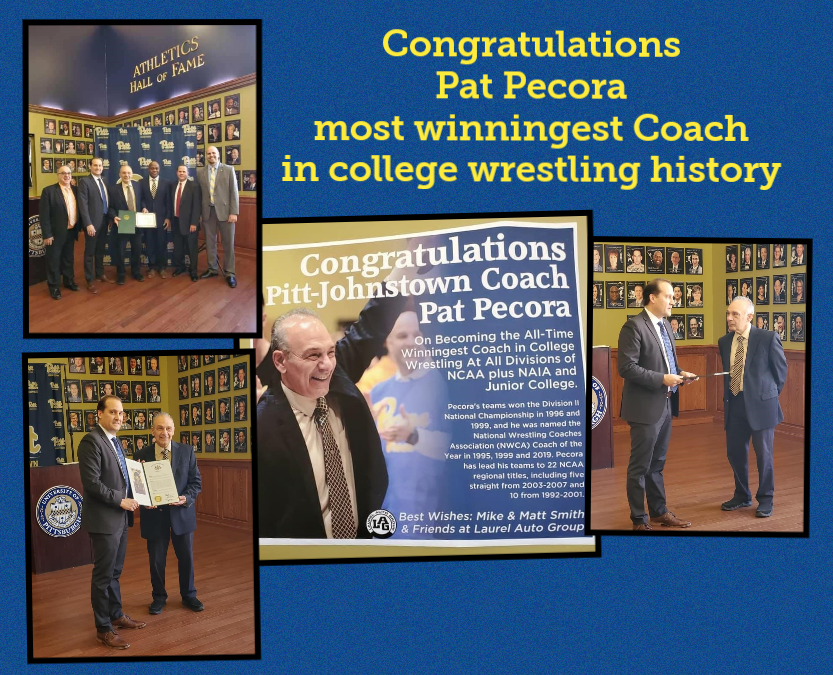 Healing Patch Children's Grief Program
I would like to thank Melody Ray, Healing Patch Children's Grief Program Coordinator and Paula Thomas, Home Health and Family Hospice President, for the conversation and tour of the Healing Patch facility in Ebensburg. Melody also recently published her first book, "Someone I Love Died from a Drug Overdose" to help grieving children. Their work is greatly appreciated!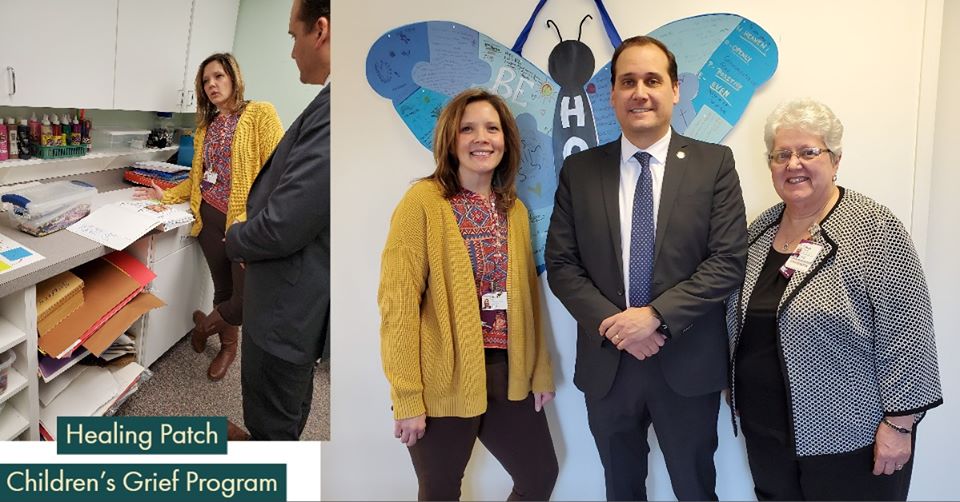 Outstanding Years of Service
It was an honor to have a member of my staff present a Senate Citation to Jeffrey Onstead and Daniel Smith recognizing their years of service as EMS providers with the Chestnut Ridge Ambulance Association. Mr. Onstead has served for 35 years while Mr. Smith has served for 40 years.
Congratulations on this well-deserved recognition and thank you for your service!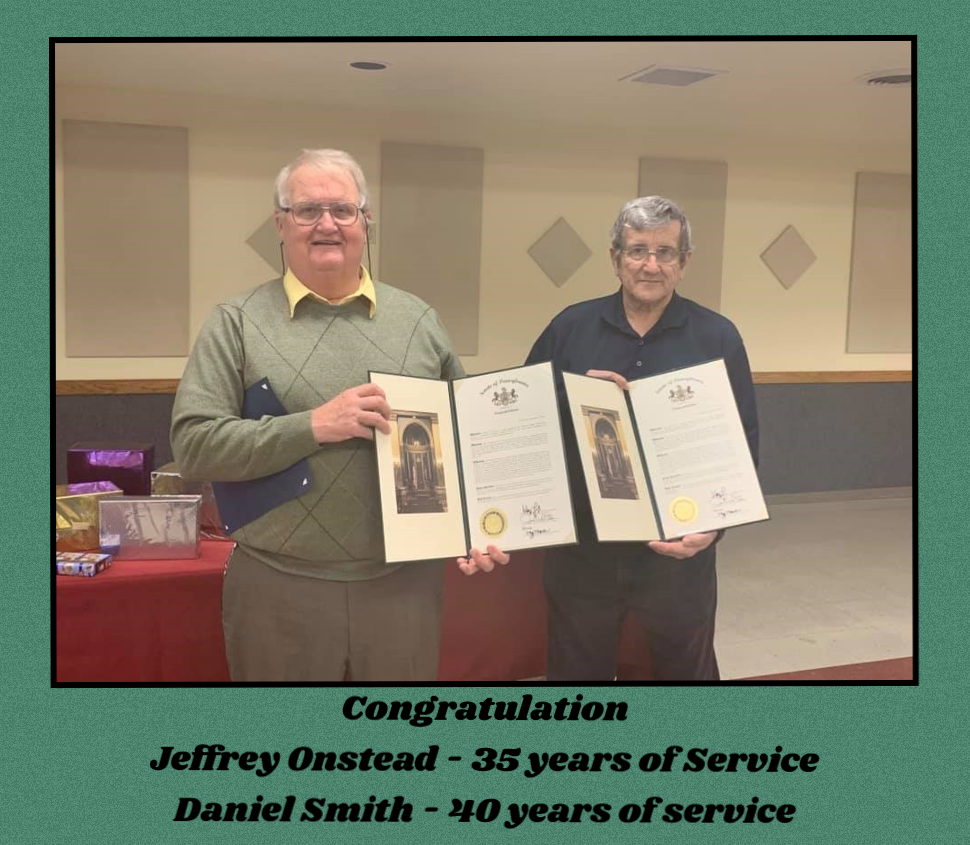 Southern Alleghenies Planning & Development Commission
I'm happy to share that the Southern Alleghenies Planning & Development Commission is conducting an analysis of broadband needs within the Southern Alleghenies region. I encourage each of you to take a few moments and complete the survey. This information will be extremely helpful going forward to assist in ensuring that individuals and businesses have adequate and affordable broadband & internet.
Take the survey in less than 5 minutes by visiting one of the follow websites:
For Your Home: https://tinyurl.com/BroadbandHOME
For Your Business: https://tinyurl.com/BroadbandBiz
Upcoming Events
Senior Expo March 26, 2020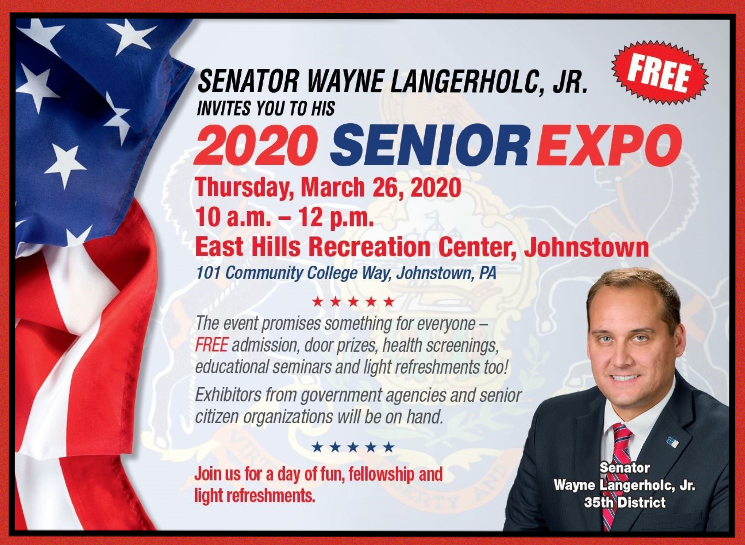 Watch for more information on our Facebook page and upcoming ENewsletters.
Visitors to Harrisburg
I would like to remind constituents, to please feel free to stop in my office, Room 187, when you are visiting the capitol. My staff and I welcome the opportunity to say hello to you. If you are visiting on a session day, I can also introduce you as my guest during session. Feel free to call 717-787-5400 if you know in advance that you will be visiting the capitol. If you are interested in a capitol tour, you can schedule your visit online: http://www.pacapitol.com/plan-a-visit/tours.cfm
How We Can Help You?
Here are some of the ways that my office can assist you:
Assistance with preparation of Property Tax/Rent Rebate claim forms.
Citations from the PA Senate for notable local accomplishments and family milestones.
Information and problems with PA Insurance programs: Medical Assistance and CHIP.
Fishing and hunting information.
Information on financial assistance for higher education.
PennDOT forms for special tags and driver and vehicle services.
Pennsylvania Personal Income Tax forms.
Pennsylvania road maps.
Requests for copies of legislation, bills and regulations.
Requests for literature for students and senior citizens.
Tours of the State Capitol for individuals or groups.
Unemployment compensation issues
Birth and Death Certificate Application
Real ID information
Grant information
Reminder to Follow Me on Social Media
My Facebook page provides not only legislative updates but those all-important PennDOT construction updates for our district. I post pictures of constituents that I meet and information on other local events happening in our neighborhoods and communities. You can also follow me on Twitter and Instagram – my handle is @SenLangerholc. If you haven't already, check out my social media pages.