In this Issue:
Introduction of Legislation to Create a Roadmap for Highly Automated Vehicles
Greater Pittsburgh Community Food Bank
Celebrating 400 Wins for Coach John Bradley
Senate Accomplishments: Health Care
PA Farm Show Kicks Off Saturday
New 511PA Travel Information Features
---
Introduction of Legislation to Create a Roadmap for Highly Automated Vehicles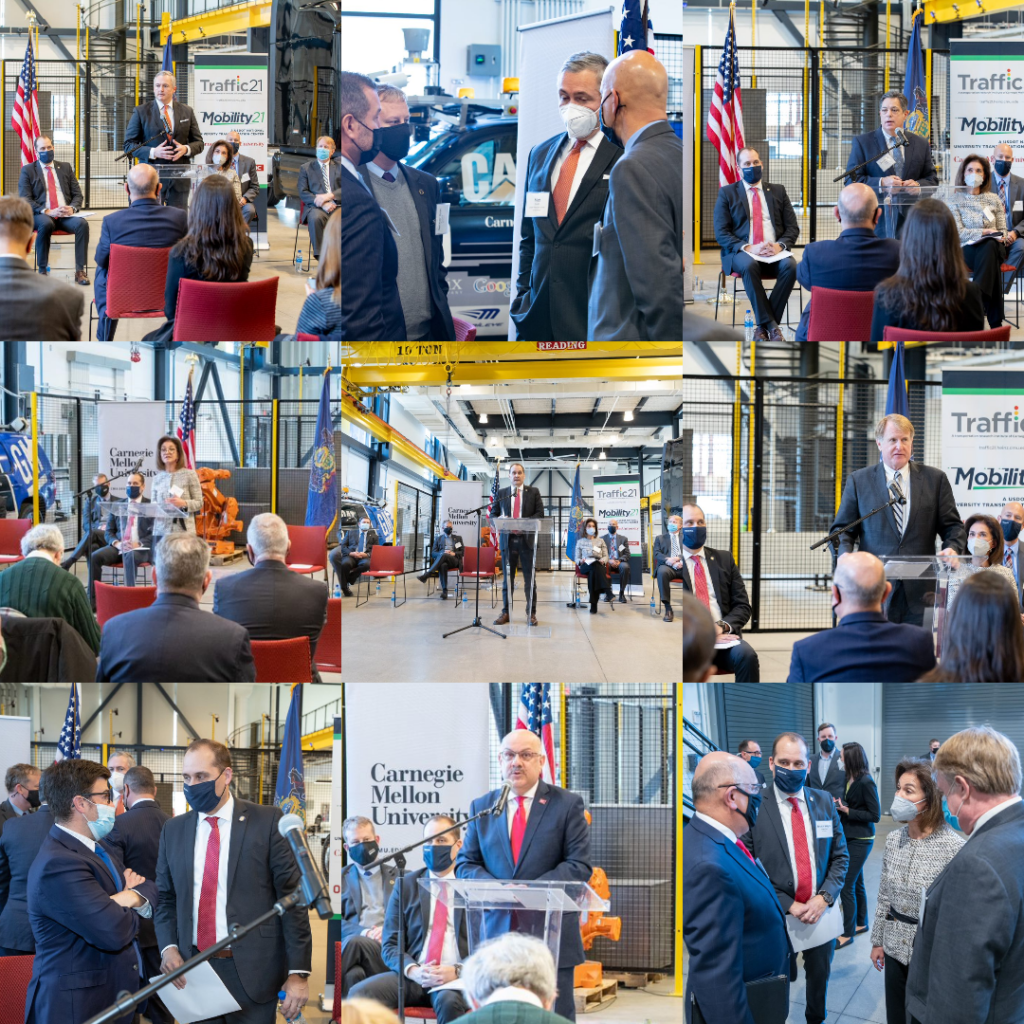 This week, I introduced Senate Bill 965 with the Pennsylvania Department of Transportation's (PennDOT) Secretary Yassmin Gramian, P.E., to create a roadmap for the testing and commercial deployment of Highly Automated Vehicles (HAV) in the Commonwealth of Pennsylvania.
We dare to dream today. We dare to stay ahead of the curve, to never settle for complacency. We recognize the future, and it starts here and starts now – a future that will not leave Pennsylvania behind, but rather be the benchmark for the industry. The unveiling of this legislation takes the seed planted by these companies in good faith, and not far from here, and nourishes it. I look forward to the growth and the fruit that it shall bear.
"We have an opportunity to make transportation safer, smarter, cleaner, more equitable and more efficient than ever," said PennDOT Secretary Yassmin Gramian, P.E. "PennDOT has been at the forefront and nationally recognized for our leadership on automated vehicles, and we're excited to mark another milestone in that mission. We applaud Senator Langerholc and our legislative partners for moving us forward. We are confident through our partnership, we will have an updated state law that keeps safety as its focus while helping this technology evolve."
Senate Bill 965 authorizes the operation of HAVs with or without a driver onboard the vehicle. The testing and commercial deployment of HAVs is limited to educational institutions and businesses specializing in the advancement of driverless technology. This legislation maintains PennDOT's role as the lead Commonwealth agency and leans on the Highly Automated Vehicle Advisory Committee for continuous evaluation. Senate Bill 965 also incorporates international standards from the Society of Automotive Engineers and best practices from 39 States that implemented legislation or executive orders centered around HAVs.
Current law requires a licensed driver to be seated in the driver's position at all times and to be in actual physical control of the vehicle. Senate Bill 965 allows an HAV, owned by an educational institution or a business, to operate with a driver in the driver's position, a driver in a remote location or exclusively by the Automated Driving System.
Senate Bill 965 was referred to the Senate Transportation Committee for consideration.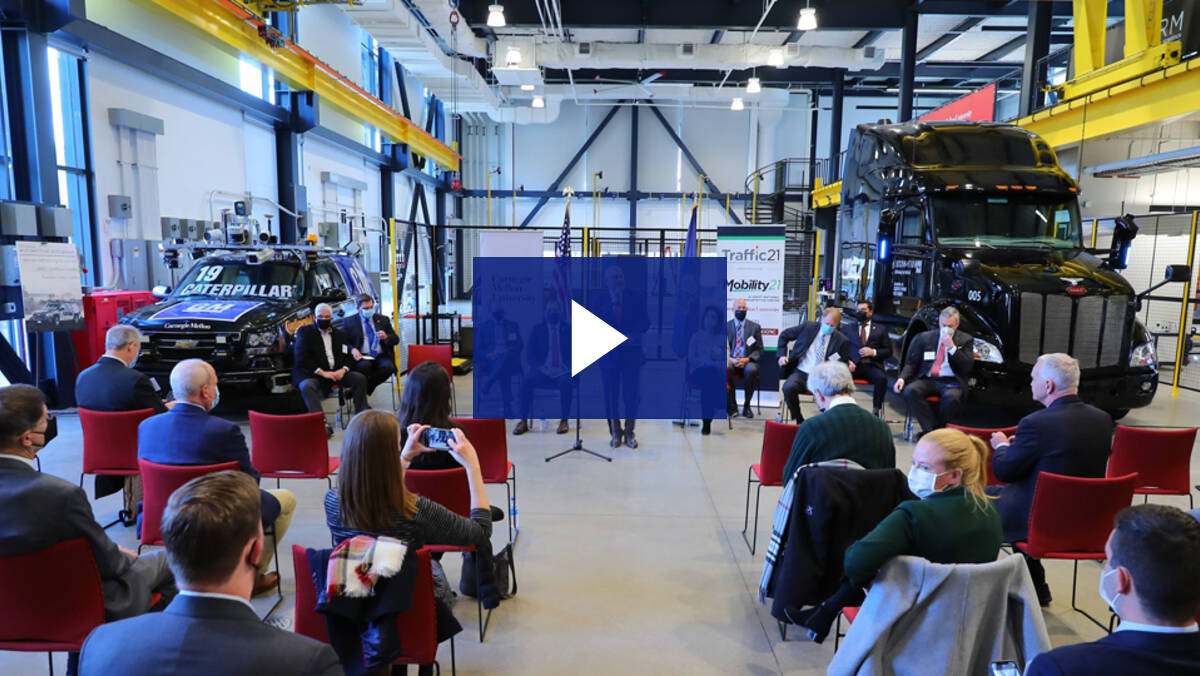 Greater Pittsburgh Community Food Bank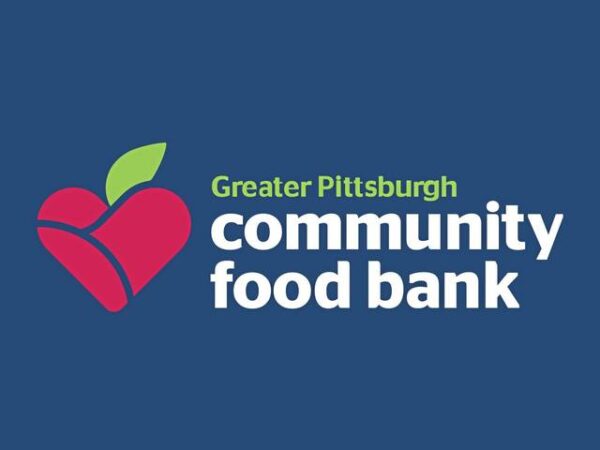 On Wednesday, Jan. 12, the Greater Pittsburgh Community Food Bank will hold a drive-up distribution from noon to 2 p.m. at the Johnstown Galleria.
Food will be loaded into vehicles when they pass through the distribution line, providing individuals and families with at least 40 pounds of food in one or more pre-packed boxes.
For planning purposes, YOU MUST MAKE RESERVATIONS ahead of time in order to participate. To reserve your spot, please visit here and scroll down until you find the Johnstown distribution information.
Celebrating 400 Wins for Coach John Bradley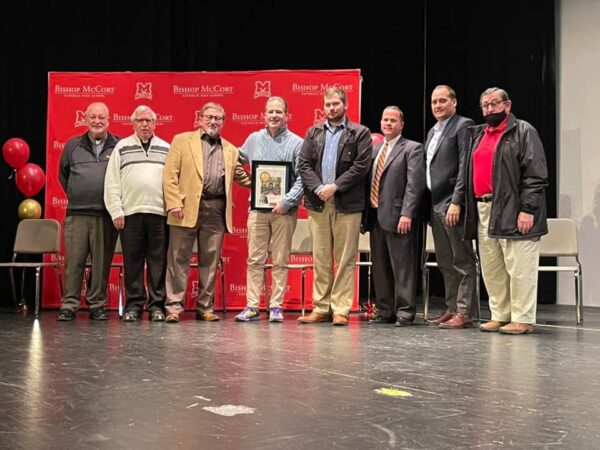 I enjoyed celebrating Coach John Bradley's 400th win as Bishop McCort Catholic High School's hockey coach this week. Once again, congratulations Coach Bradley!
Senate Accomplishments: Health Care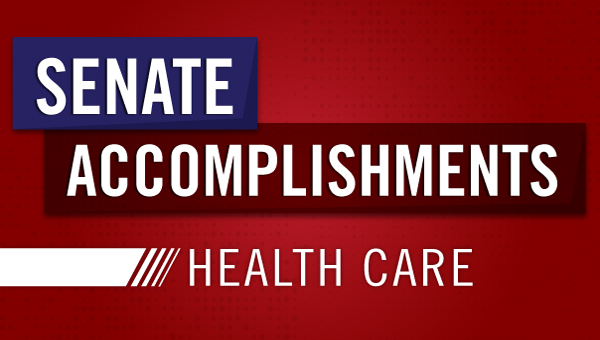 In its ongoing effort to improve access to quality health care, the Senate rounded out 2021 by passing new laws to preserve and expand prescription drug assistance for Pennsylvania senior citizens.
Passed by the Senate and signed into law last month was legislation that extends the Social Security cost-of-living-adjustment moratorium for individuals enrolled in PACE and PACENET to preserve access to these senior citizen prescription drug programs.
The Senate also passed a new law that expands income eligibility for PACENET, allowing an additional 24,000 Pennsylvania seniors to receive help with prescription drug costs.
Other new healthcare laws passed by the Senate boosted donations to fight breast cancer, created the Living Donor Protection Act, encouraged more physician assistants to stay and practice in the Commonwealth, reduced nursing home labor shortages, continued to confront the opioid crisis, and more.
PA Farm Show Kicks Off Saturday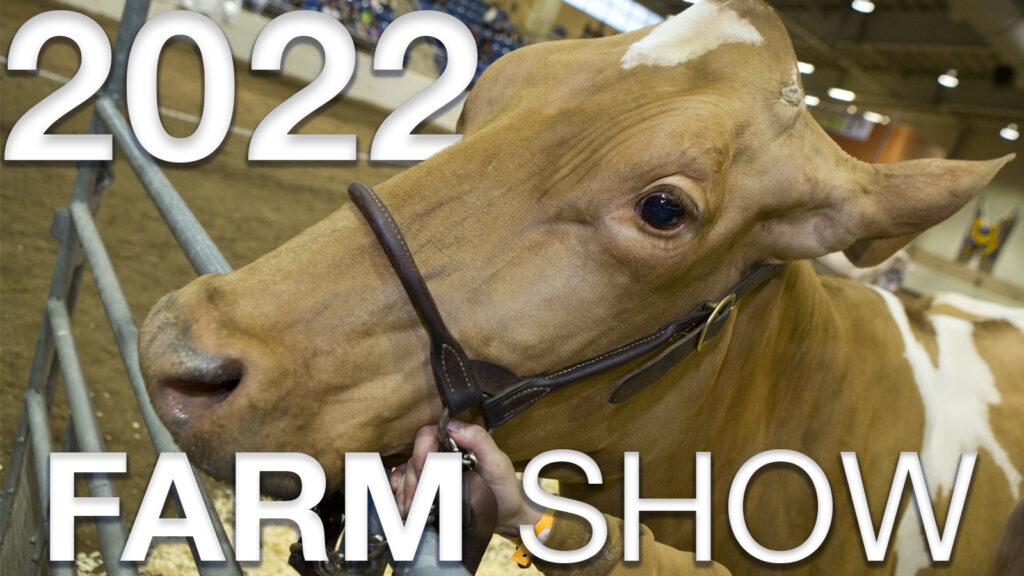 The 106th Pennsylvania Farm Show kicks off this Saturday in Harrisburg, and will feature nearly 6,000 animals, 12,000 competitive events and exhibits, 300 commercial exhibits and hundreds of educational and entertaining events.
In addition to the farm animals and competition, the Farm Show is known for the Food Court smorgasbord. You can find a complete schedule of events here.
Visitors to the Farm Show Complex will not be required to wear a mask, but the Department of Agriculture is encouraging people to wear masks and practice social distancing at the event. Entrance is free, but parking costs $15 per car at all Farm Show complex lots.
Curwensville resident Heather Olson will perform the National Anthem on Friday, January 14th. Heather was one of the winners of the Pennsylvania Farm Show contest, "Oh Say Can You Sing", earning her the ability to perform.
The Pennsylvania agricultural sector supports 593,000 Pennsylvania jobs and annually contributes $132.5 billion to the state economy.
New 511PA Travel Information Features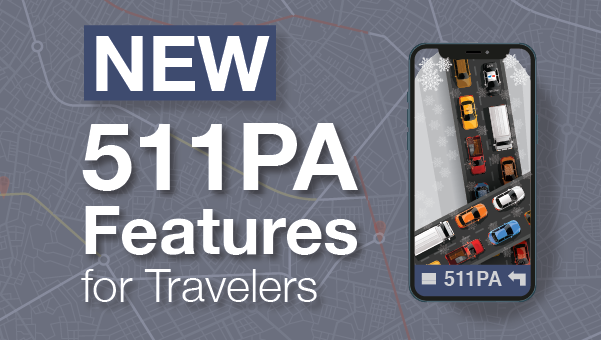 The 511PA traveler information service has new features and alert customization for passenger vehicle and commercial vehicle drivers.
511PA allows motorists to set up personalized travel alerts for specific roadways, days of the week, and times of the day. Users can now select the type of alerts they would like to receive, rather than receiving all alerts. Categories include incidents, roadwork, general travel information, travel restrictions, and weather-related alerts.
Additionally, motorists can now use just an email or mobile phone number for speed and vehicle restrictions or full roadway closures without creating a personalized account.
For commercial vehicle drivers, 511PA now includes locations for all bridges under legal height (13′ 6″) over state roads to improve information that drivers may be receiving from third-party navigation systems. This information can be viewed on the web map and is also available as an alert that can be heard in drive mode on the mobile app.