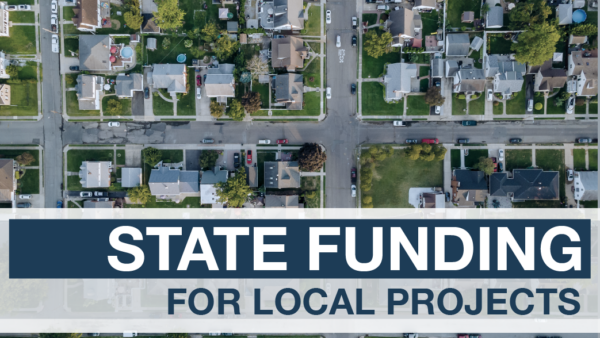 HARRISBURG – Sen. Wayne Langerholc, Jr. (R-35) today announced the approval of state funding for major water and wastewater improvement projects in Cambria County.
"Water and wastewater projects are critical for public health and thriving communities, but they come with a hefty price tag. I'm very pleased to announce state funding to help local communities pay for these important upgrades," Langerholc said.
Ebensburg Municipal Authority will receive a combined $8.5 million in grants and low-interest loans to replace more than 23,000 feet of aged cast iron pipe that contain leaded joints with polyvinyl chloride pipe.
Cambria Township Sewer Authority will receive a $1 million low-interest loan to meet the requirements of the Pennsylvania Department of Environmental Protection. To meet more stringent discharge limits for residual chlorine, the authority will modify its treatment system to replace chlorine disinfection with an ultraviolet unit.
Cresson Township Municipal Authority will receive a $3.3 million grant and $11,688 low-interest loan to extend sewer service to 45 residential customers in Munster Township with failing on-lot systems.
Forest Hills Municipal Authority will receive a $6.9 million grant and $1.7 million low-interest loan to make upgrades to its wastewater system, which serves 4,350 residential customers.
The funding was approved by the Pennsylvania Infrastructure Investment Authority, an independent state agency providing financial assistance to fund construction of drinking water, sewer and stormwater projects in communities throughout Pennsylvania.
CONTACT: Gwenn Dando