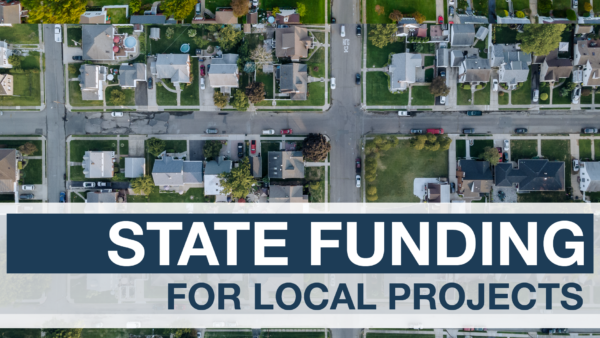 HARRISBURG – Sen. Wayne Langerholc, Jr. (R-35) today announced the approval of more than $15 million in state assistance for water system improvement projects in Cambria and Clearfield counties.
The Highland Sewer and Water Authority will receive a $2.2 million low-interest loan and a $11.5 million grant from the Pennsylvania Infrastructure Investment Authority (PENNVEST).
The funds will be used to replace more than 52,000 feet of water lines, 180 water service taps, 265 water service meters and related equipment. The lines provide water to the Tri-Township Water Authority, whose system has aging and deteriorating infrastructure, and is experiencing very high rates of water loss.
The Irvona Municipal Authority will receive a $1.2 million low-interest loan and a $465,568 grant from PENNVEST to replace approximately 14,000 feet of asbestos and cement waterline with new polyvinyl chloride waterline and accessories.
The distribution system was constructed in the 1950s. Several areas of the system leak, causing service interruptions and boil advisories. The system serves 558 households throughout Irvona Borough and Beccaria Township.
"Making safety upgrades such as these are extremely important to the health and economy of a community, but very expensive to undertake," Langerholc said. "This PENNVEST funding is crucial to bringing water systems into compliance and protecting water supplies for over 10,000 constituents across the counties of Cambria and Clearfield."
PENNVEST is an independent agency of the Commonwealth providing financial assistance to fund construction of drinking water, sewer and stormwater projects in communities throughout Pennsylvania. PENNVEST is not supported by the state's General Fund budget, which covers the daily operations and services of the Commonwealth. Langerholc serves on the PENNVEST board of directors.
CONTACT: Gwenn Dando